Yes, I'm an Amazing Human Being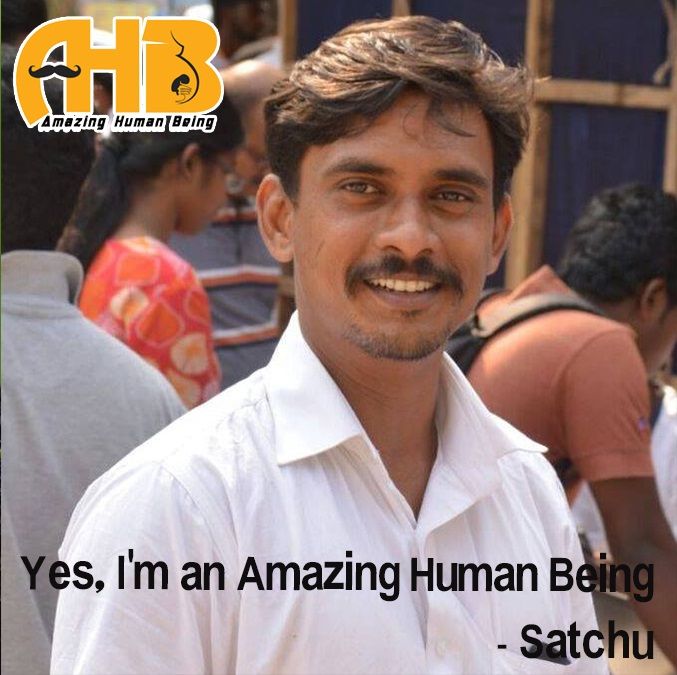 You know what? I'm just writing this to help you understand that you are an Amazing Human Being*
*Amazing Human Being: a cute creature to create Compassionate Love & Health in this Universe by understanding global consciousness.
Have you ever imagined that, you are an Amazing Human Being with so many Potentials, Talents, Thrives, Enthusiasm, Will power, Good will, Good thoughts who can use Good Choice of Words to ultilize full loving energy to fix your own Challenges* in your day to day life?
*Challenges which includes but not limited to Love, Relationship, Profession, Education & Financial flaws.
Everyday you see, meet or experience different challenges in your life. However, every challenges are solved at some point of time with or without your effort. Once you start looking closely at your challenges you can easily figure out that, you are the only reason for all your challenges around you.
It's all about your perception and the way you see the challenges that you face in your life.
After all, you have read and copied habits from various types of education, society and books comprising history & stories of Leaders. It's time to create your own history with your good habits & thought process
Now, Let me give you a chance to recreate your life from zero. It needs courage to accept the change and build your own life History.
It's very simple. Just 3 Questions can change your life.
Take a piece of paper to write answer for all 3 questions.
My first question, What is the purpose of your life?
Surprised to see your knowledge which is gradually increasing your thoughts & level of understanding after writing answer for this question.
Let me switch on to my Second Questions, Where does happiness comes from?
I know tons of list hitting your mind. Just keep writing everything and keep it with you. Let me come back to it later.
Now, take few seconds of breath to think more intensively about your loved ones.
Here is my Third Question, List out 10 different strength & lovable characters of your loved ones?
Expecting your honest answer here. If your answer is "Yes" then its really Great & Awesome. If its "No".
Then, please take some time to appreciate your loved ones before they leave you from this universe.
Here is an opportunity to think about your
Friends,
Relatives,
Family,
Neighbor,
Bus mate,
Colleagues,
Co-Workers,
Co-passenger,
Strangers & Every Individuals
who have helped, supported, shared and gave few minutes of their life just for your goodness.
Now, bring those tons of list that you have written for happiness. I Promise you that, you can easily fit those list under these 8 categories mentioned below,
Physical
Mental
Career
Financial
Relationship
Fun
Adventure &
Service
which actually creates or generates real happiness in your life.
Yes. You are an amazing human being when you are capable of understanding your purpose of life which is to create compassionate love & health in this universe after all challenges* that you face in your day to day life.
Above understanding changed my life. I hope it helps you the same way.
I'm Happy to be the Change
Wait..! I could still listen some voices saying that, I'm even facing challenges after understanding my purpose of life. So, What should I do now?
Again, I'm happy to help you in fixing those challenges in my next article to find your answers.
Facebook | YouTube | Twitter | Instagram | Quora | Tumblr | Pinterest | Feedback