Peeking into the Future of Cryptocurrency....with Orchid, Polkadot and Solana

Hello everyone,
I've got 3 more super new coins to review today that are coming to Coinbase in the near future, the ones I've looked at already are pretty impressive I have to say, and with big Venture Capital from the US supporting these coins, a lot of smart heads have come together on these projects.
So far we've noticed a lighter more scalable future for cryptocurrency with the aim of mobile messaging apps capable of sending payments quickly and securely.
Coins coming complete with wallets and community rewards will soon be the norm, you won't have to be a big bag holder of a rare coin, or be a masternode to gain either.
With that in mind, let's see how these 3 coins add up to the new standard we've been seeing in this series so far: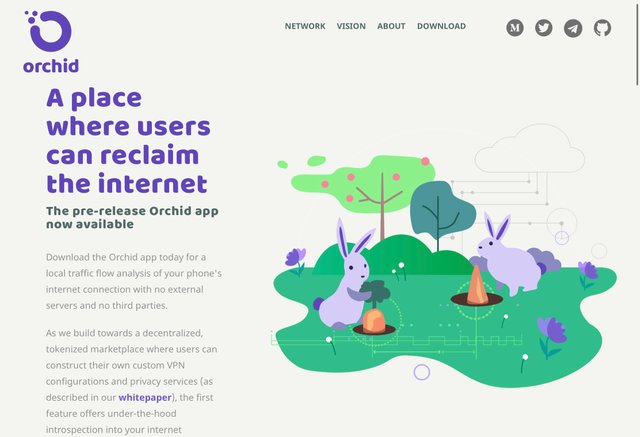 Orchid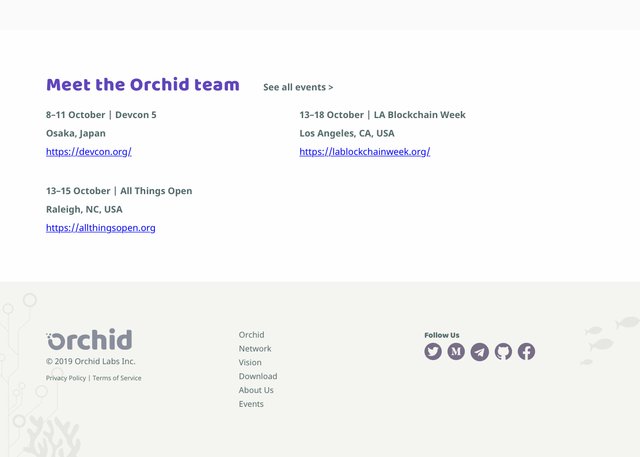 GitHub link so we can peak at the code, otherwise very civilised outreach with Twitter, FB, Telegram and Medium.
This is new though, you can grab a press pack and look at the SEC Filing! I told you these coins must already be approved by the SEC or why would Coinbase actually list them as coming? I knew the SEC would regulate any new coin if it could, so all US ones probably have this filling or are in the process of doing it.
Good to know they are totally legal and won't be stopped or slowed down by the present legal system!

Cool! So the coin is cleared for take off, what does Orchid aim to do exactly?
Reclaim your internet privacy and data, which makes it a hot topic for some people, certainly big companies make a lot of money tracking our digital footprints via clicks and cookies and tracking pixels.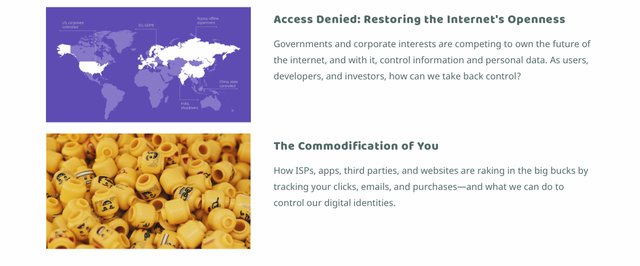 It would be nice to have some of that personal data pie rewarded back to ourselves, or at least let it be our choice to share all of this digital information about us.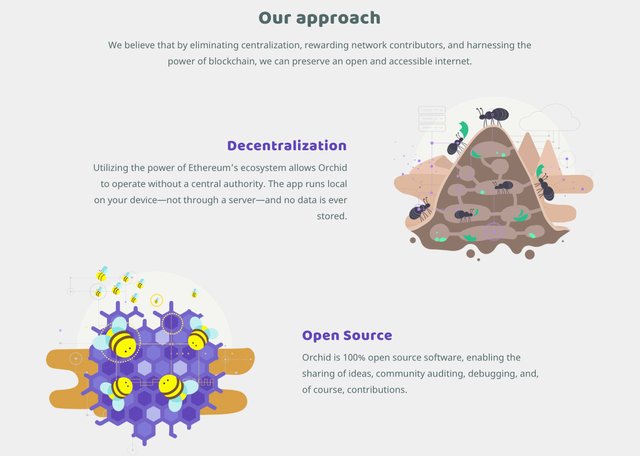 It's going to run on Ethereum as well, an open source software app, that runs locally on your phone not through a server, so no data is ever stored. 👍🏼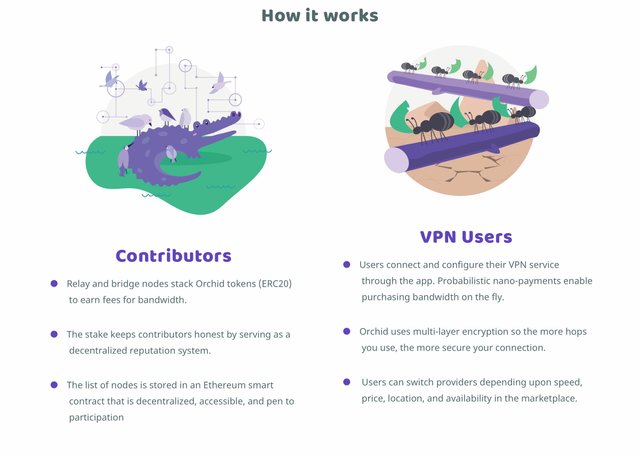 Relay and Bridge Nodes stack the ERC-20 token and holders can earn rewards that way, whilst the list of nodes is held in a Ethereum smart contract so it's safe and secure.
They have the biggest names in Silicon Valley on their side as well: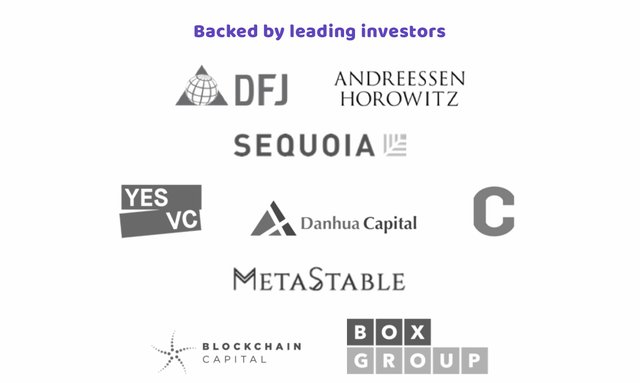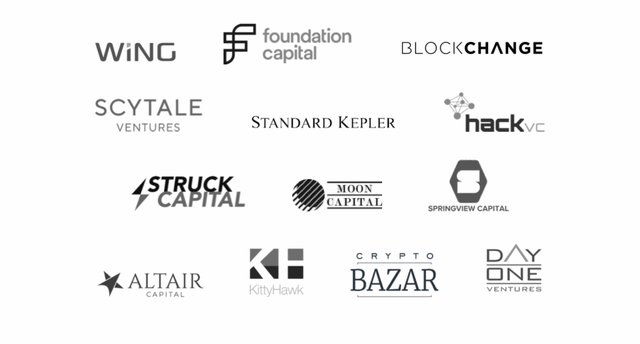 I think this last screenshot shows why this is a good coin and technology to take note of. It took me a minute as those are some incredible smart people in tech supporting this coin. I've mentioned before certain names like, Andreessen-Horowitz, Sequoia Capital and I see Blockchain Capital making another appearance.
So why so much interest in a decentralised private internet? It's good, but do we really need it? Can't both private and public internet protocols run at the same time?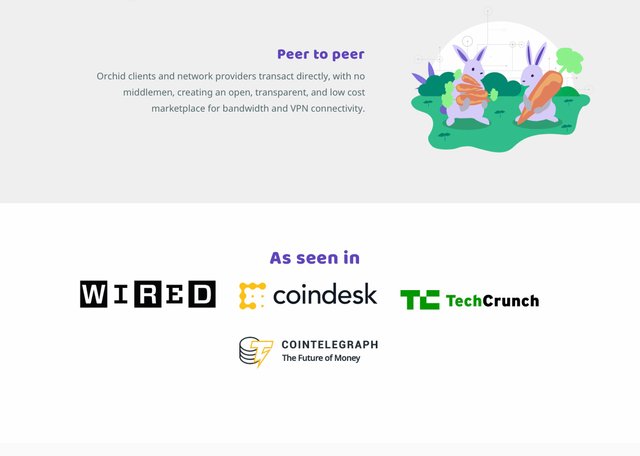 Boom! Top portion of that screenshot says it all - Bandwith!
Internet service providers are always going to be slower than the ever improving technology we can create. Gaming and video will always eat up bandwith for example, so if you want faster speeds on a private network that can compete realistically with the ISPs could be a gold mine.
Orchid sounds cool to me, I would love more bandwith, especially in the evening and weekends, when it naturally gets congested, never mind companies and corporations, requiring more as our technology demands it.
So now we're onto Polkadot.
Now this one is very similar to what we've seen already - a safer decentralised internet, but it does have one or two extra bonuses: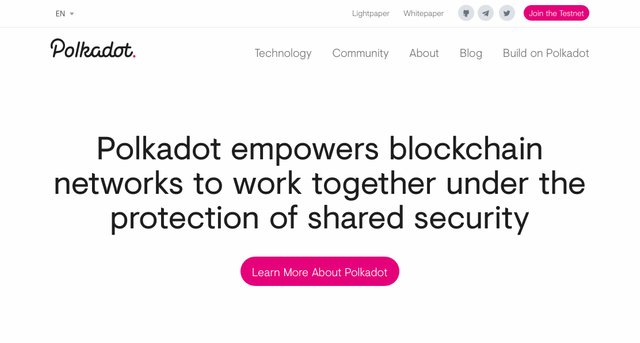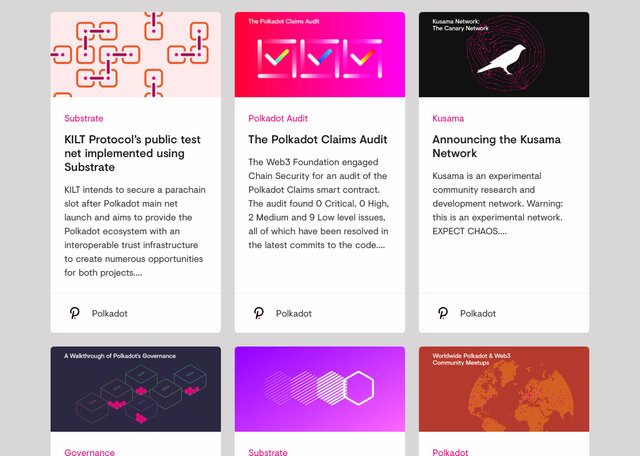 https://polkadot.network/blog/
I put the Polkadot blog page link as it's Instagram quality! Really slick and premium 👌🏼
Why not use your website as a proper hub of information as well as have social media channels.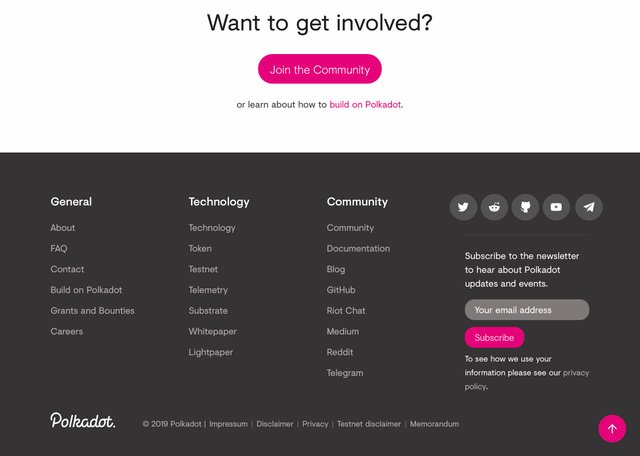 All these new coins show off their Github link which is very confident and reassuring. All the big socials are there and it's good to see Youtube, I do like to see real people instead of just text and pics sometimes.
You know, those couple of extra bonuses I was talking about, well here they are: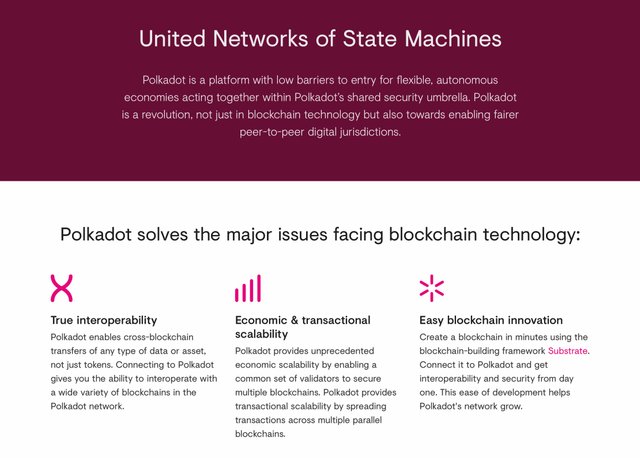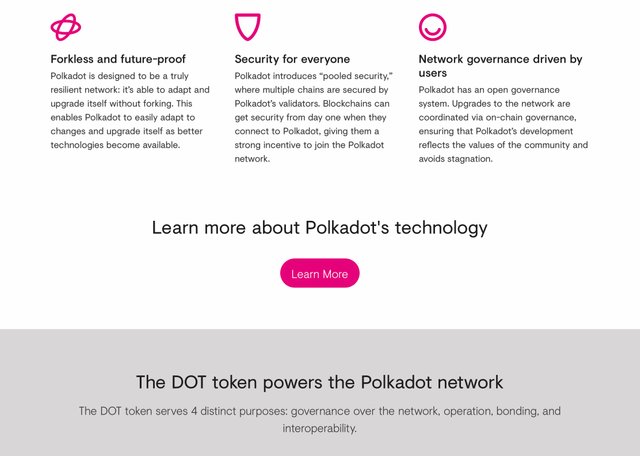 If you didn't see them on the screen shots:
A fork less future proof blockchain that upgrades as it goes...
Polkadot gives you the ability to interoperate with a wide variety of blockchains in the Polkadot network,
So cross blockchain interaction seems to be a real thing here! 👍🏼
I have no idea what that kind of future looks like or acts like, but I can only see it being amazing. Cryptocurrency that can talk to each other could open up some incredible future opportunities.
Let's keep reading:

Only blockchains under the Polkadot umbrella will communicate it seems, so they have partnered up with certain companies and institutions. On the one screenshot you can see - ChainLink which is supposed to be a super good coin.
I know it has Microsoft affiliations which is only the biggest company in the world by market cap. That reminds me, I must do a deep dive on that coin/ tech sometime soon, but it's good to see other real coins and good tech working together already.

Which is why I say friendly coins are the future, they have a community around them, either through uniting the users and the miners with rewards, or through strategic partnerships where they share the rewards of the resources, or they include a wallet/ exchange so you get the full ecosystem experience, as everything is provided.

The rewards are based around Polkadots native token for the network, DOT.
DOT holders earn rewards in 4 ways:
Governance over the network
All this tech so we can have a Web 3.0 that is a place where our identity and our data is our own.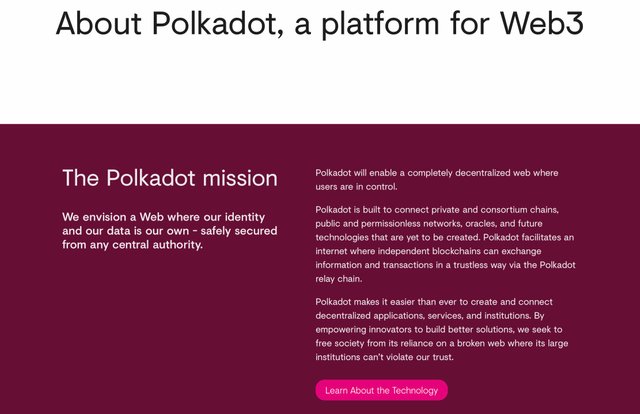 Perfect! More freedom and choice, a lot of good coins are aiming for this ideal, is this the one that could take us there...
Let's have a look at something completely new.
This next coin has some real revolutionary tech associated with it.
Solana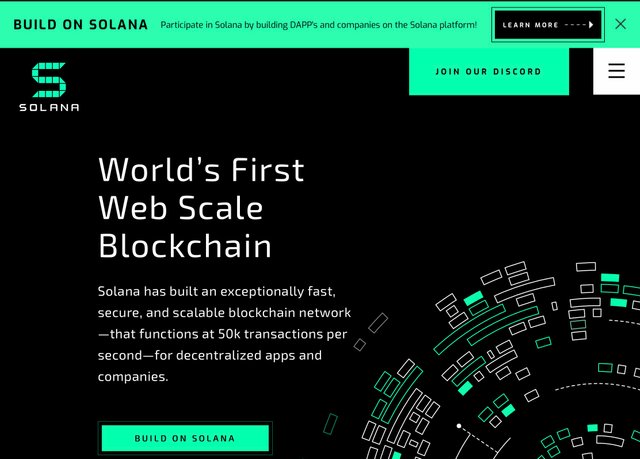 Before I give away some of the secrets of this great coin/ tech, you can tell from its social media presence, that it's got something to shout about!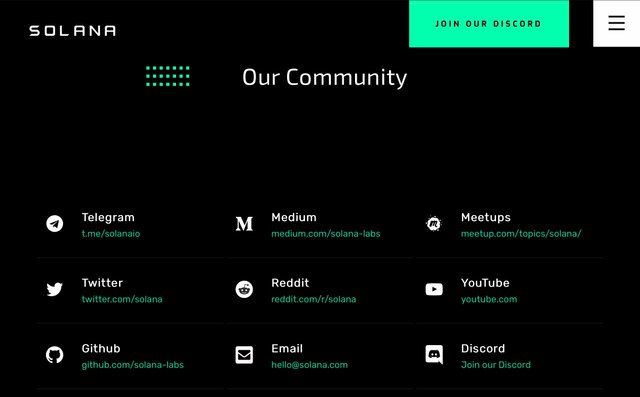 Look at this, it has 9 social media channels LOL, how many do you actually need?
However they might just require all of them, although this will all sound too familiar at first, as Solana claims to have built an exceptionally fast, secure, and scalable blockchain network, which I've heard before.
Except this one Really is Fast!
50,000 transactions a second fast!

They boast that exact speed on their website and have videos showing how good this new PoH coins is.
![C3498E73-6345-43B1-BB93-0635597DE628.jpeg](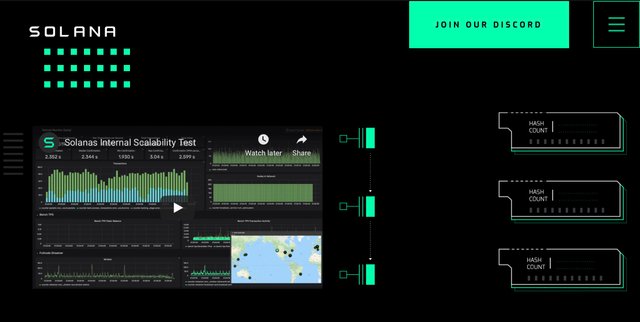 Yep! That wasn't a typo.
This is a proof of History coin, this is the key to speed on a blockchain network. PoH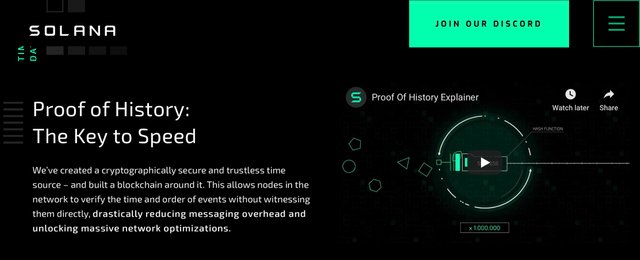 So brand new tech that sounds amazing, Solana sums it up best and I quote that last screenshot:
" We've created a cryptographically secure and trustless time source – and built a blockchain around it. This allows nodes in the network to verify the time and order of events without witnessing them directly, drastically reducing messaging overhead and unlocking massive network optimisations."
That would be enough wouldn't it, but Solana has one more ace up its sleeve: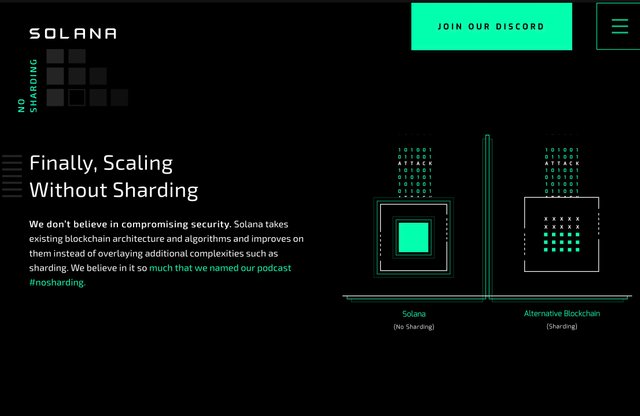 No sharding whilst still able to scale, is another major benefit to this coin/ tech. They believe in it so much they have nicknamed their podcast #nosharding LOL
(Ed note: Is that 10 social media channels in total then? 🤔)
Their end goal seems to be a combination of Filecoin and Dfinity in some ways. They want a decentralised cloud computing layer with decentralised file storage systems to save on costs and Human Resources. 👌🏼👍🏼
That's what I call putting cryptocurrency to good use. 😎
Solana is a huge favourite of mine now then, as the tech just seems to be superior to any of the others!?
A PoH coin that allows the nodes to verify the time and order of events without witnessing them directly, plus it can scale with out sharding! Just in case you didn't know, sharding is Ethereum most complex scaling issue, so these are giant leaps forward from Solana.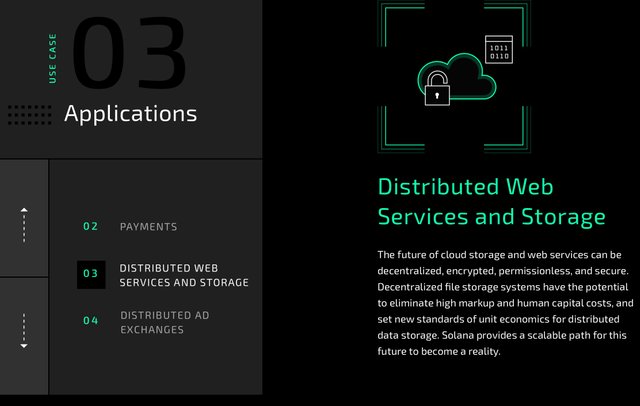 NEAR and Solana are the most interesting coins so far to me, they really stand out. As does Filecoin actually, as I like sharing my spare computer resources and getting rewarded for that. We could all work less and earn more - Major Bonus or what!
That wraps up this episode of new coin information from me for today, all today's coins were pretty good and even though I couldn't find out much on investors for Solana and Polkadot, despite me clicking everything on their respective websites, I think their tech speaks for itself and coinbase has responded.
Tomorrow we shall visit the last 2 coins that coinbase has to offer and skim over the new ones just offered by Binance in the US, as I will be breaking them down coin by coin as well later on.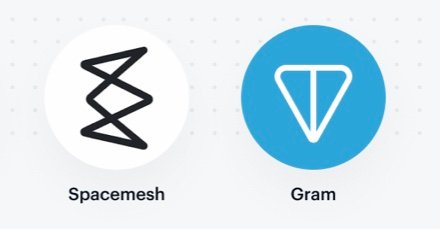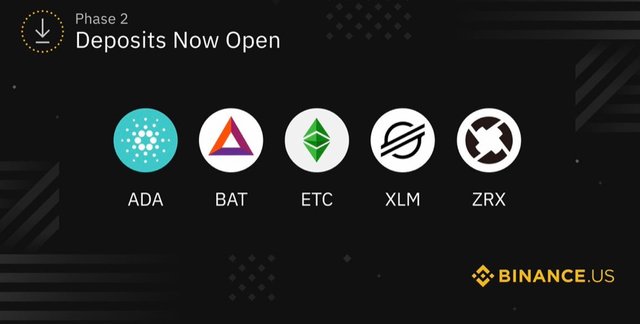 Till tomorrow then. Peace! ✌🏼☮️