Leather Quiver "Archeress"
Hello.
Today I will share with you a photo of the product, it's a quiver, made of genuine leather and decorated with brass with etched pattern.
This quiver is included in the set "Archer", which includes a lot of things, starting with the dress and corset, and ending with a bracelet and earrings.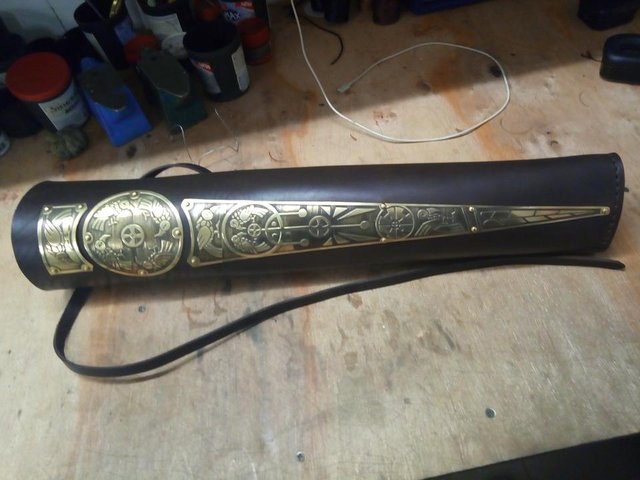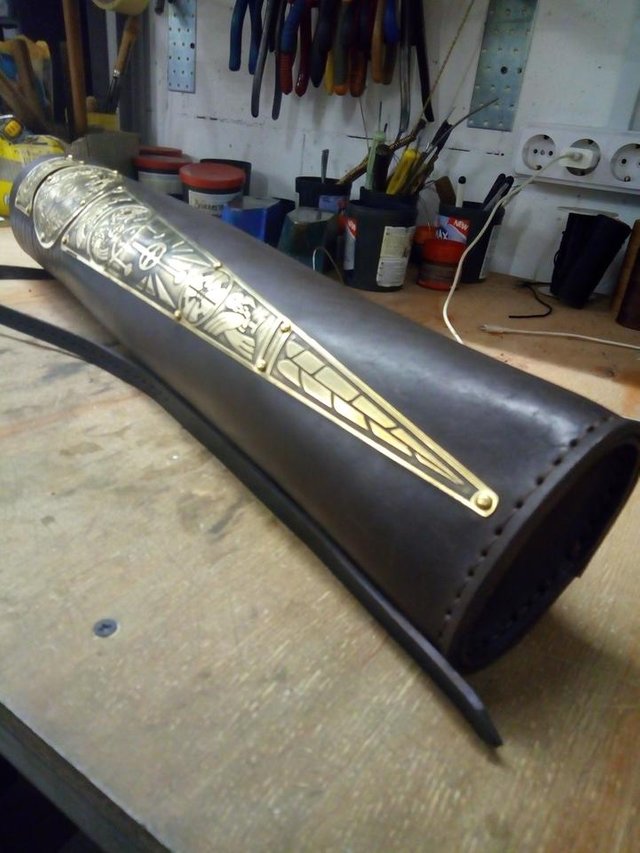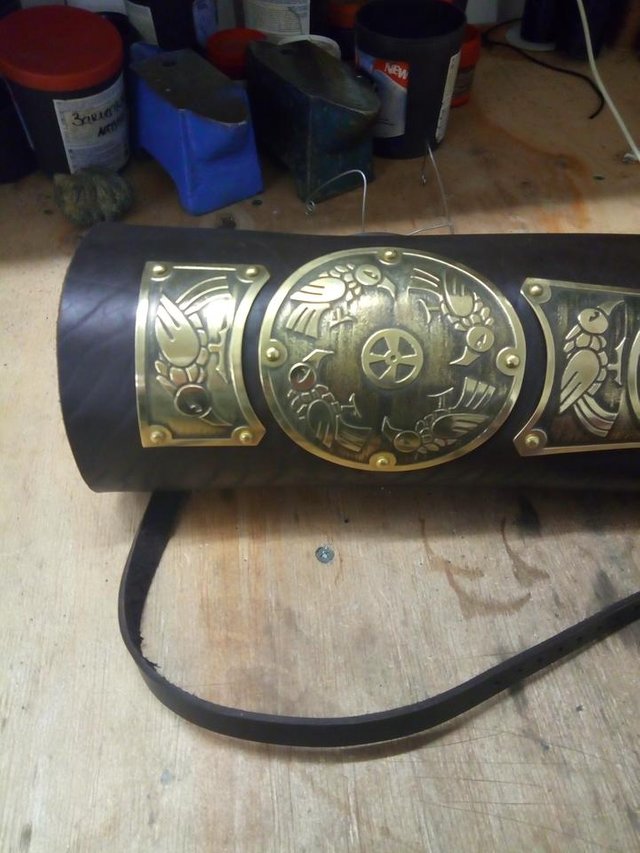 And...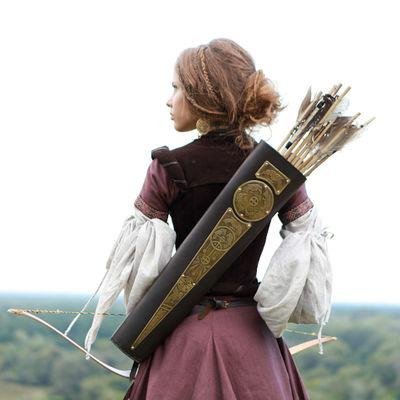 It looks like this