It's not a secret, I am not easy. My standards are pretty high, for others, for myself. Perfection is not what I am looking for, but it has to be good, no matter what it is that is being worked on.
This slows down my knitting, or maybe not.
Not so long ago, I posted about a vest that was all ready and done, and I still decided to redo the collar.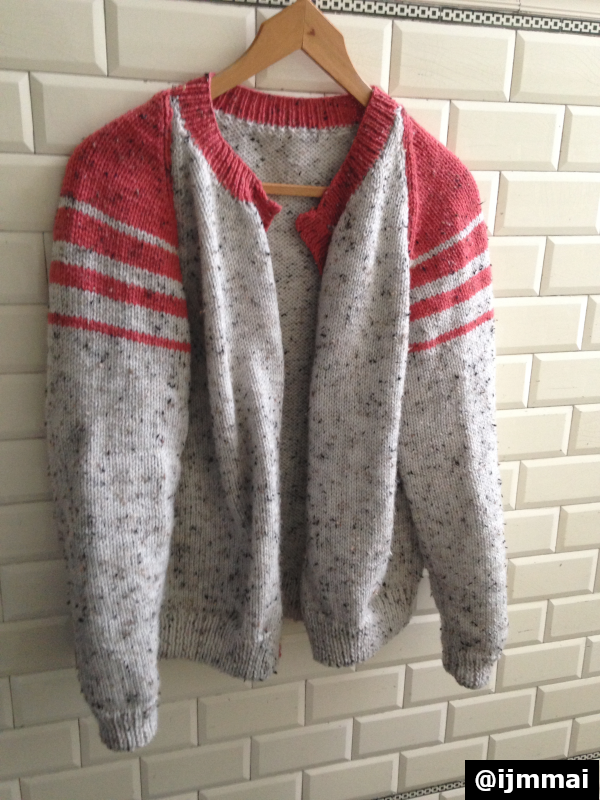 The same thing is happening with a baby blanket I am working on.
Knitting baby blankets is fun, you should try it. No babies around here, so hopefully I will be able to sell some soon. Otherwise I have to bother the second hand store in our village with it. That would actually be a nice challenge too. Bring your stuff and see how long it takes before it is sold. That is sort of the opposite challenge of the one @father2b has gotten himself into. But I digress (nicked this phrase from @profanereviews, he uses it a lot and I like the sound of it).
First Try
The baby blanket started out as this. The yarn used is left over yarn from the vest. Left over may be the wrong phrase as it is a huge ball of wool, and I only needed a small part of it to finish the vest.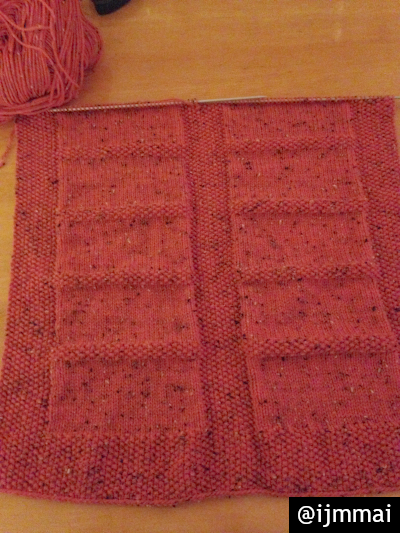 This may seem fine, but it is wonky. At the bottom, and at the sides too.
Time to start over.
Second Try
Then it became sort of the same, but without the horizontal lines. Knitted it all up to the height of 70 cm and decided, it was no good. The part knitted in knit stitch was just too fluffy, too bulky, you could not flatten the blanket. Time to start over.
(I was pretty sure I took a picture of it, however can't find it anywhere)
Three time's a charm
This is what it looks like now. Different pattern, completely flat, and still fun to do.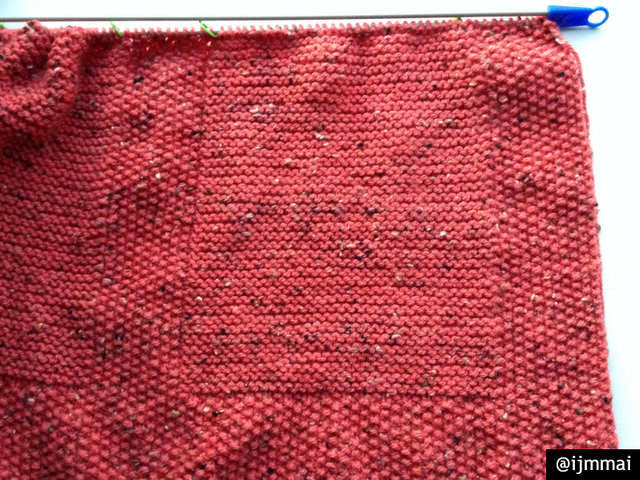 It may seem a bit wonky but that is due to all stitches being cramped up on one needle.
Does it slow me down?
When you look at finishing the blanket, for sure. When you look at spending my time knitting, it doesn't really matter. Whether it is the blanket or the next project, knitting is knitting, and fun by default.