Alex's Halloween Party at School
Howdy fellow steemians! Greeting from the minis! Before the sembreak the day care students had their very simple halloween party.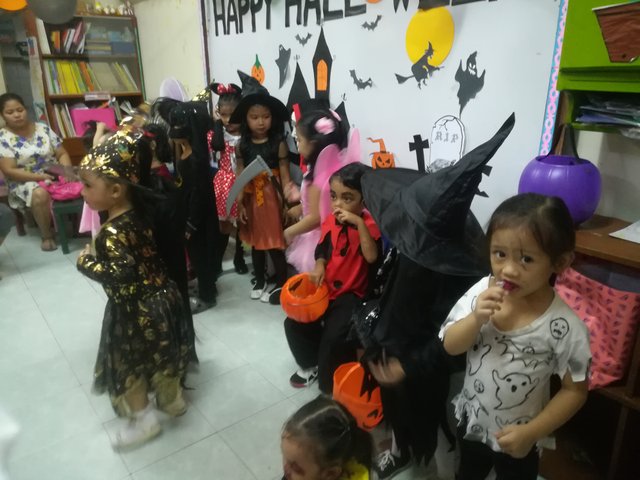 Parents were told to brung candies as treats for kids and also let students wear costumes. For Alex , mom did not thought to buy expensive costumes, especially that it'll be worn by Alex just an hour or so.. So m just came up with an idea of making Alex a zombie ( but she turned out to look like someone who is homeless 😅) . so there , mom cut of edges of a white shirt and drew ghosts and bats.. plus a bit of black spray paint on it.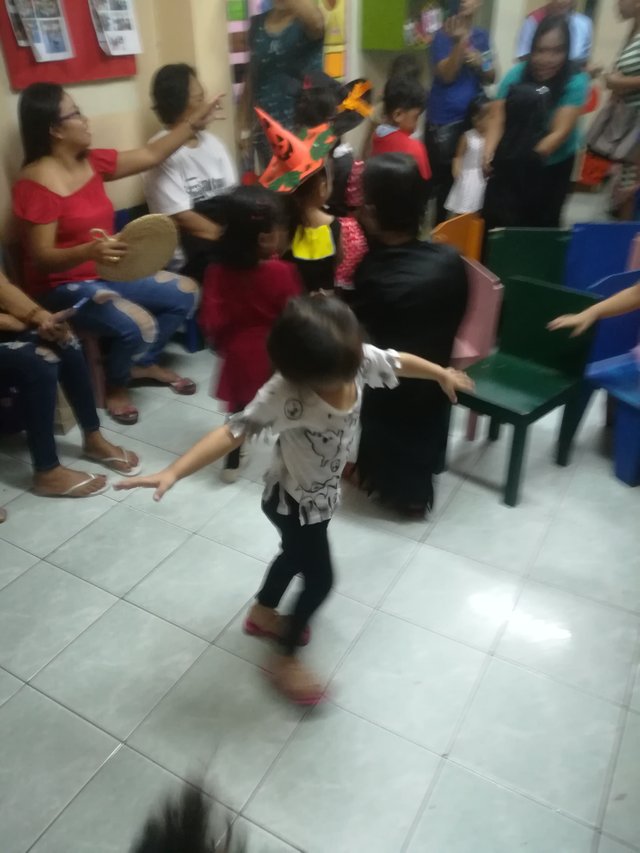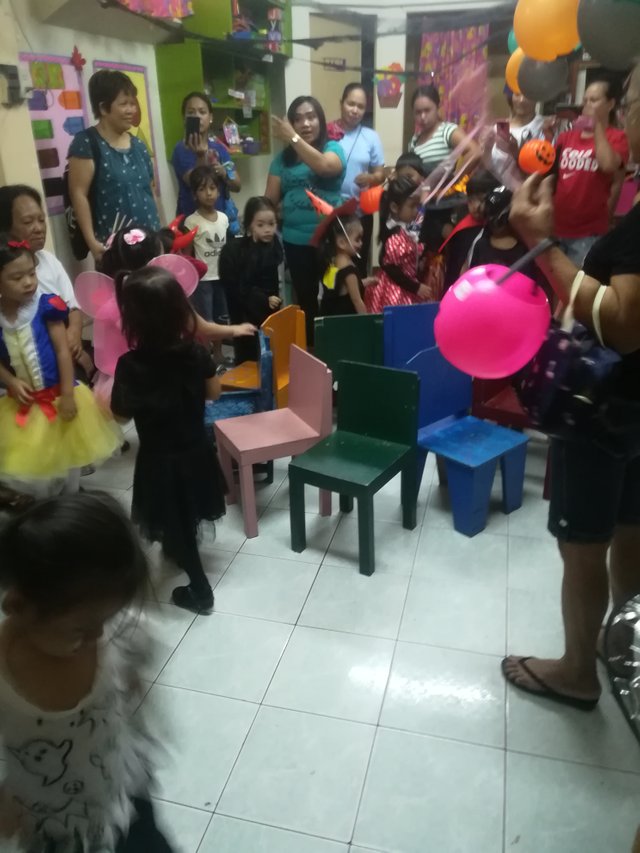 At the party kids had two games , which were trip to Jerusalem and stop dance . alex enjoyed it , she loves dancing and she loves music ... So that part was something that made her stayed in one place and just rock n rollin 😂.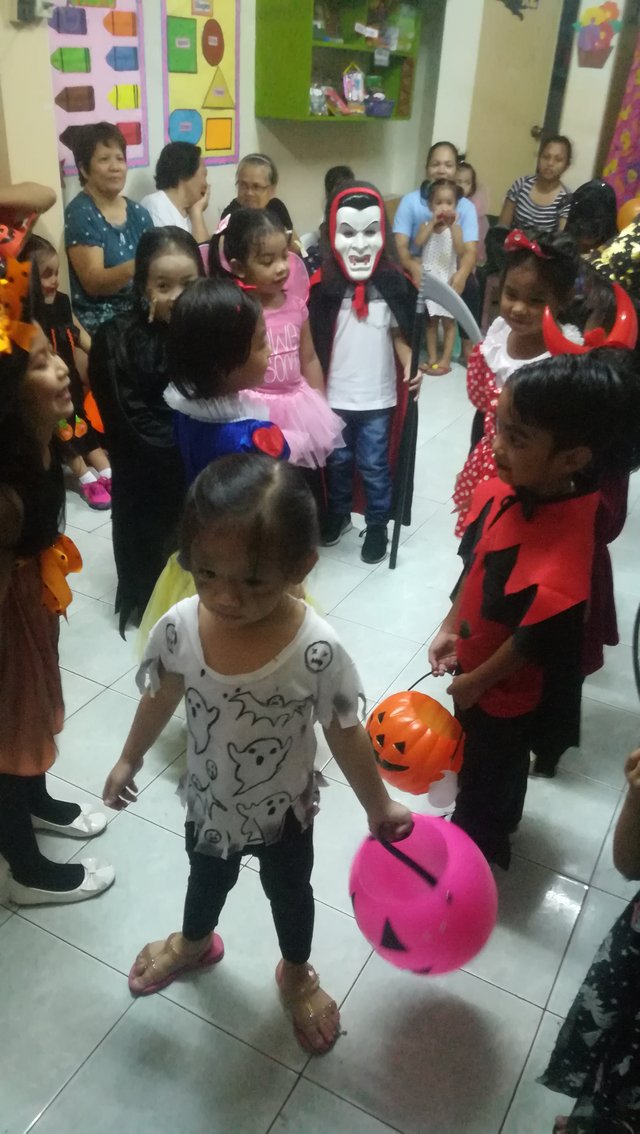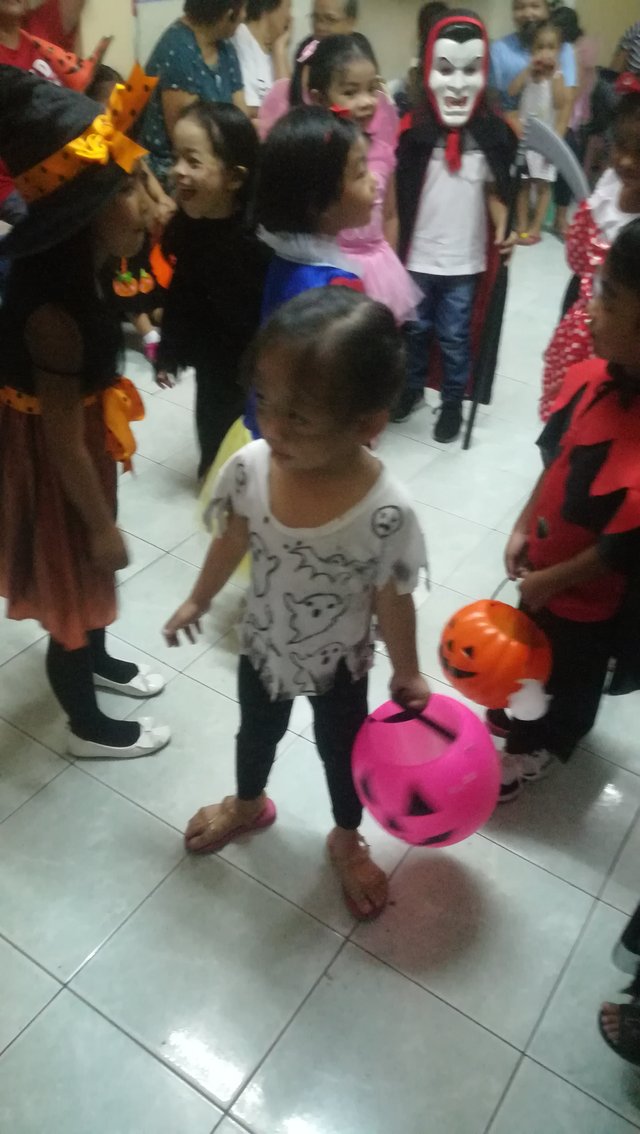 Then all candies brought my parents were put all together and were distributed evenly to all kids..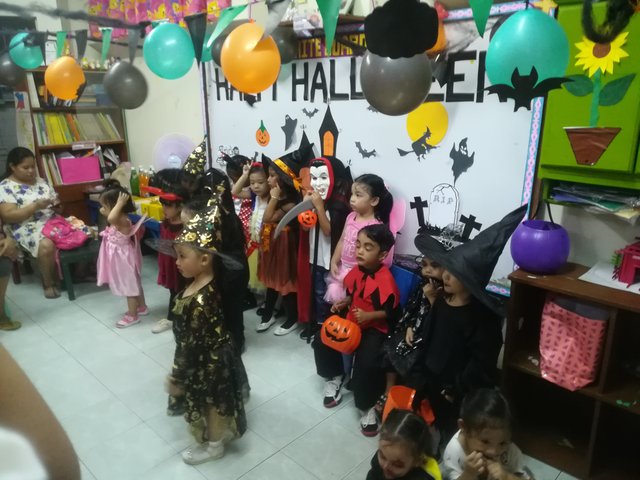 Party ended with a simple eat together .. some foods brought by parents too. And of course picture taking for the kids...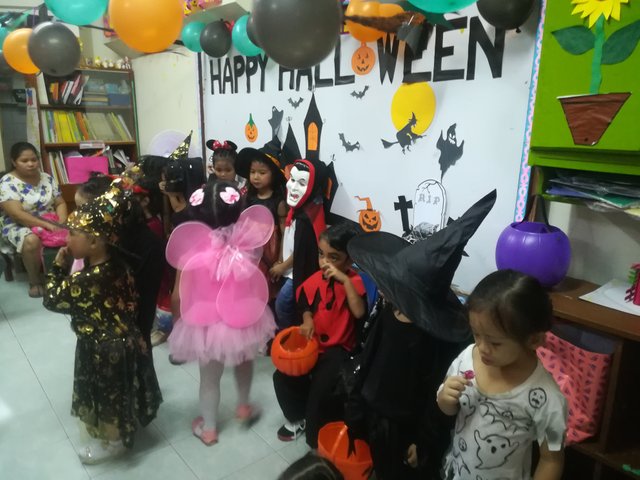 Alex will be enjoying her school break...
your cuties ,