New Hairshares Donation! Thanks @bah!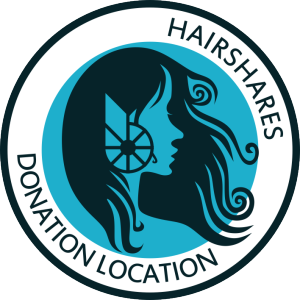 ~Your hair is the gift that keeps on growing~
BOOM!
I've been waiting a long time since we had our last Hairshares Donation, but @bah stepped up to the plate earlier today and donated some 12-inch ponytails for the cause.
Please help out and reward their post by clicking here! Leave a comment as well - this is such a great cause.
This is what @bah has won by donating their hair. I will start the next jackpot soon... let me know if anyone would like to donate Whaletokens to the cause.
2000 HAIRSHARE tokens (Can use for shares on Whaleshares or upvotes on Steemit)
1 SBD (thanks to @jjb777)
13 EASYDEX.PB (thanks to @patelincho / @easydex / @deewon56)
10000 SPUNK (thanks to @breezin)
1000 GIVENS (thanks to @black-man)
200 WHALECOIN (thanks to @freedomexists)
---
The Hairshares project is looking to reward people willing to donate their hair to a worthy cause or those able to convince a loved one to do the same.
HAIRSHARE is currently backed by over 49,000 Whalestake (or 6.7k SP on Steemit)and gives a 100% reward of 50+ WLS.
To use HAIRSHARE:
Login to your bitshares account.
Go to Transfer/Send
Send 1 HAIRSHARE for every 1% reward
(100% share requires 100 HAIRSHARE)
Send to nepd1
For the memo use the post you desire to reward.
Here's how it works. @nepd is putting aside an amount of HAIRSHARE tokens... he'll add to that total every day until someone takes the plunge and makes a hair donation. If multiple people donate on the same day (per CST calendar), they will split the rewards equally.
If you are able to get a wife, husband, sister, father, girlfriend, mother, father, babysitter, whatever... to donate their hair, that counts too! Just document it in a post and use the "hairshares" and "hairshares-jackpot" tags.
HAIRSHARE Markets
In addition to earning tokens by donating your hair or helping the community, we've opened up a market for trading HAIRSHARE tokens on the @bitshares / @easydex DEX.

If you would like to support the project and purchase HAIRSHARE tokens with another CryptoAsset, that can be arranged.
How To Donate
Read the Hair Donation Tutorial to find out the requirements to send in your hair.
If you would like to donate/delegate WLS, Whaleshares, BeyondBits, your own tokens or anything to help the cause and reward hair donors, feel free to reach out to me. You can make a one-time donation to this account which helps upvote those that help the Hairshares community, or add to the Jackpot prize pool.
Interested in donating? Find me on the Hairshares Discord Channel on the Whaleshares Server or leave a comment below.