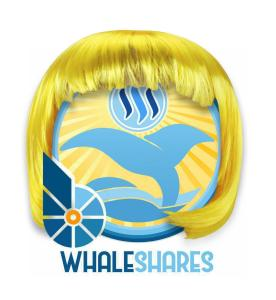 (Image via @crimsonclad)
Every part of you is valuable... down to the last strand of hair on your head.
Over the last seven days, we've had a lot of talented designers making a logo for the Hairshares project.
This is the logo that I want to see in the barber shop window when I go get my hair cut. This is the logo I want to see when I take my daughter to the salon when she wants to donate the hair.
I want to get salons and barber shops that will give out something special (a discount, a free sample, etc...) to hair donators to display a sticker in their window with the Hairshares logo on it.
Thanks so much to @sevinwilson, @lenadr, @eirik, @me-shell, @remoc, @nanosesame, @cryptonet, @utfull, @doctorcrypto and @siddhartha for taking the time to compete.
I want and need your help in determining which of these logos you would want to see on a shop window. Which logo will be the face of the Hairshares community? Your input and votes will be averaged with the rankings of myself and my co-judge @patelincho.
Please look at the ten amazing logos in the comments below and vote on your favorites. If there is some small change (color, font, etc...) that you'd like to suggest, please add that in a comment as well.
Thanks for your input! Here is what we are looking for in our logo.
Entry Guidelines
Entries must be 1000 px x 1000 px square
Entries must be in .png format with a clear background
Entries must include the word "Hairshares" and feature "Hair" somehow
Entries should include the words "Donation Location" below the logo
Entries are encouraged to incorporate Steemit / Bitshares logos.
---
Winners of the contest will receive the following. With all the great entries, it may be possible that we choose to offer salons multiple choices of what they like best to entice customers.
Prizes
First Prize: 500 HAIRSHARE Tokens
Second Prize: 200 HAIRSHARE Tokens
Honorable Mentions: 50 HAIRSHARE Tokens each
---
Want to donate your hair or know someone that does? Check out the hair donation tutorial and the Hairshares Progressive Jackpot!