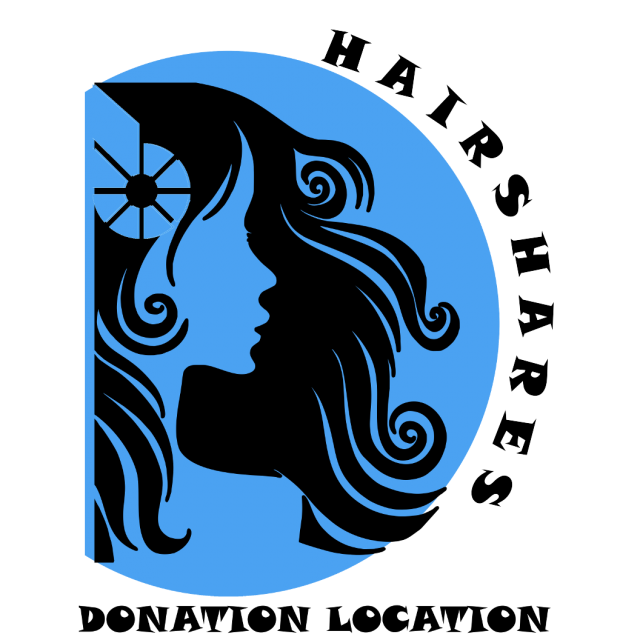 ~Your hair is the gift that keeps on growing~
UPDATE - Due to lack of response, this offer is no longer valid. (Nov 26, 9:52am)
Some good news, some bad news and some exciting news is what I teased... I'll start with the exciting. @aunt-deb became the eighth overall @hairshares donor recently! Please stop by one of her posts and thank her personally. If you're interested in donating hair... read the Hair Donation Tutorial to find out the requirements to send in your hair.
Next the bad news. I originally purchased just over 500 STEEM worth of a SP Lease from @minnowbooster nearly five weeks ago. That 20k SP delegation is now nearly over.
On to the good news.
Here is how I plan on funding the next lease for December 1-December 31 of 2017. All Steemit users will be eligible to purchase a @hairshares membership to help raise STEEM for the SP delegation. This is how it will work.
Every 2 STEEM will get you 1% worth of an upvote on every post you make in December. Therefore, 200 STEEM = 100% upvote on every post you make.
Additional perks for anyone donating 20 STEEM (10% vote) or more:
-1 HAIRSHARE Token for every STEEM donated
-Automatic Vote
-100% Votes from the @nepd account
-Name placement in the header of every #hairshares (from @nepd and @hairshares) post as a @hairshares Member
-Resteems from @nepd / @hairshares on request (reasonable amount)
I'm hoping to crowdfund 1000 STEEM to really be able to reward and motivate those involved with donating hair. If 1000 STEEM are raised, the leased delegation would be over 50k+ SP, with a total amount of SP closer to 65k.
In addition to what is raised, @nepd will continue to delegate 10k+ SP to the fund and there are many other delegators, including @lafona-miner, @akrid, @docmastery and more!
Let me know if you have any questions or have any other perk requests. Think about buying a @hairshares membership as a great Christmas gift for your favorite Steemit User!
---
Here is how you can obtain and use HAIRSHARE tokens.
HAIRSHARE Token Options
Trim = 10% Vote (1 Token)
Haircut = 100% Vote (10 Tokens)
Style = Resteem from @hairshares (10 Tokens)
Haircut and Style = 100% Vote and Resteem (20 Tokens)
The Works = 100% Votes and Resteems from @nepd (1200+ followers) and @hairshares (40 Tokens)

If you have other requests to spend your tokens, let me know and I'll see what I can do. I do have a verified Twitter account with over 16k followers if you need some marketing.
How To Redeem
To redeem your HAIRSHARE Tokens, send your tokens to "nepd1" on Bitshares or OpenLedger. In the memo line add the link you wish to be voted on or resteemed. If sending 10 tokens, please specify whether you want a vote or a resteem.
How To Earn/Purchase HAIRSHARE Tokens
The best way to earn HAIRSHARE Tokens is to donate your hair! You will earn the Hairshares Jackpot, which earns you over 100 HAIRSHARE plus some SBD.
If you can't donate your hair, however, you will need to win some of @akrid 's contests or purchase your tokens on the DEX. Here are links to some of the more lively markets.
HAIRSHARE <-> BTS
HAIRSHARE <-> MARKER
HAIRSHARE <-> EOS
If you would like to support the project and purchase HAIRSHARE tokens with another CryptoAsset, that can be arranged.
How To Donate Hair Or Steem Power
If you would like to donate/delegate SP, Whaleshares, BeyondBits, your own tokens or anything to help the cause and reward hair donors, feel free to reach out to me. You can make a one-time donation to this account which helps upvote those that help the Hairshares community, or add to the Jackpot prize pool.
Any sort of delegation from 1 SP to 1,000,000 SP is incredibly helpful!
Interested in donating? Find me on the Hairshares Discord Channel on the Whaleshares Server or leave a comment below.