My Mackbook Pro bricked so I built a more powerful Hackintosh Mac Mini and saved around $500!
Hackintosh: CustoMac Mini
Hi! I'm Magnus. I decided to build a CustoMac Mini Hackintosh this first week of August and document it for steemit!
This is my first try at building a hackintosh computer, and I felt confident of success with the recommended hardware and installation procedures from tonymacx86.com.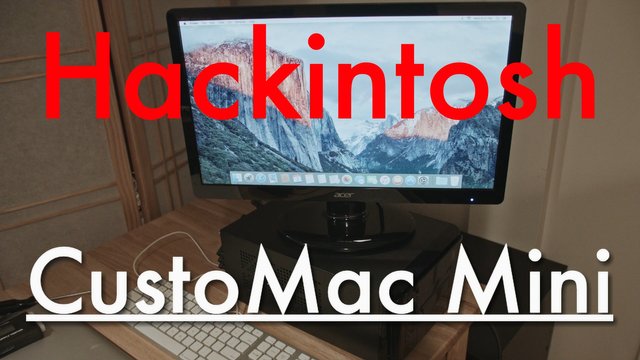 I also had the safety net of a very computer savvy friend(to be known as hunterx11) during the build and installation process, which came in handy for troubleshooting some post-installation problems like getting the computer to recognize 32GB of RAM. We used a motherboard specific guide for El Capitan at tonymacx86.com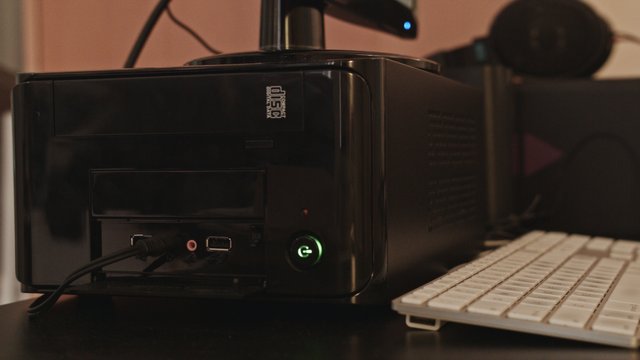 Depending on which Apple Mac Mini we compare it to, I believe I saved around $500! It's difficult to put an exact figure but it's in the $400-$600 range. Although my case is much bigger than the beautifully compact Mac Mini, I have twice as much RAM and an equivalent CPU at a much lower cost!
My requirements for my CustoMac Mini build were that I have 32GB of RAM and 500GB SSD. This allows me to have much faster performance for video editing and color grading programs like Davinci Resolve, Lightroom and other Adobe CC applications. I am a filmmaker and this build will hopefully serve me well for many years!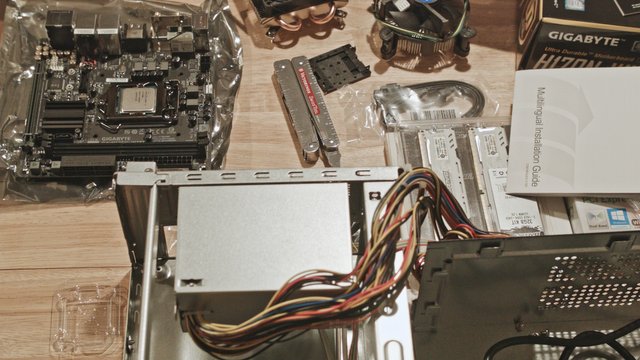 Attach the CPU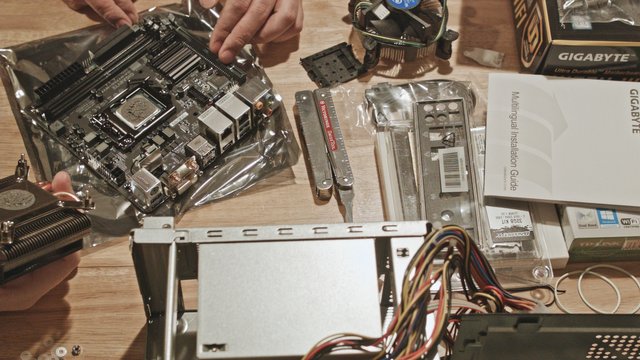 We forgot to put the plastic washers between the mobo and CPU fan screws, so we had to pull the CPU fan off and redo on the thermal paste... Luckily my friend had some high quality thermal paste lying around!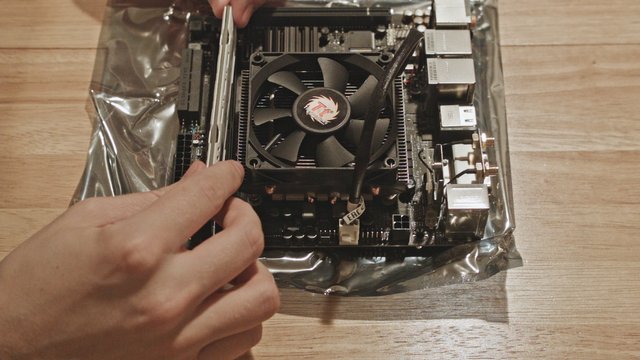 Install 32GB(16GBx2) RAM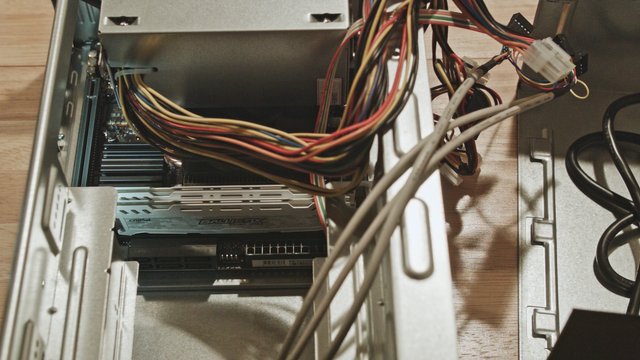 Motherboard and SSD install, and connect all wires
CustoMac Mini Build Specs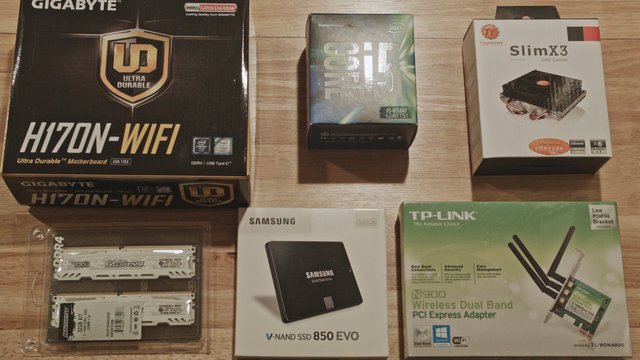 Case: MI-008 Tower Black P4 Chassis with 250W Itx Psu+sata Power Supply ($55)
Mobo: Gigabyte LGA1151 Intel H170 Mini-ITX DDR4 Motherboard GA-170N-WIFI ($118)
CPU: Intel Boxed Core I5-6500 FC-LGA14C 3.20 Ghz 6 M Processor Cache 4 LGA 1151 ($205)
CPU fan: Thermaltake Slim X3 Low Profile CPU Fan for Intel LGA775/LGA1156 ($21)
RAM: Ballistix Sport LT 32GB Kit (16GBx2) DDR4 2400 ($128)
SSD: Samsung 850 EVO - 500GB - 2.5-Inch SATA III Internal SSD ($161)
Wireless Card: TP-LINK N900 2.4GHz Wireless Dual Band PCI Express Adapter ($39)
Total Cost on Amazon: $727 +$42Tax = ~$770 (as of August 2016)
Things I already had:
Keyboard: Apple Aluminum Wired Keyboard (~$65)
Mouse: Abyssus Razer Mouse (~$65)
Monitor: 20" Acer S200HL (~$130)
You might ask, "Why even bother with Mac OS? Why not just build a more powerful Windows machine?" and that is a very good point.
I mainly choose to use Mac OS for compatibility with collaborators in the creative fields who use Macs. Oh, and it's also fun to build a hackintosh, it feels like I'm getting a Mac machine at a non-monopolized price, because I am! Thanks to all those who have paved the way before me, and made relatively easy step-by-step build guides!
Final desk setup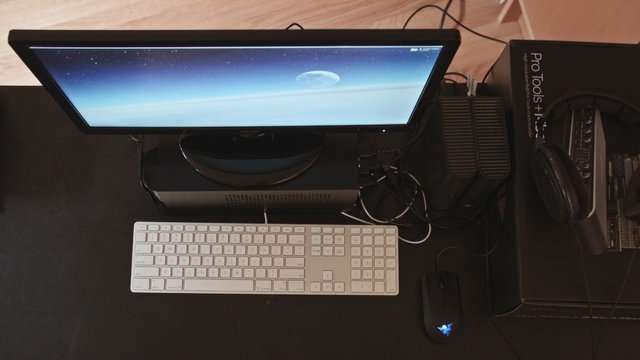 I think in the years to come, my future hackintosh build will rival the Mac Pro "trashcan", but for now this little beast will suffice.