Some devil hack my Steemit account and withdrew my earnings to @bittrex. I hope he goes to hell, literally!
So today I woke up doing my routine which is going to Discord and browsing through the notifications of @ginabot when I stopped in a Coin Transfer notice. Still feeling sleepy, my brain processed this awful information for a minute before reality hit me that my hard-earned SBD and Steem was withdrawn by an unauthorized user. I was mortified and can't believe what just happened.Some crypto devil withdrew all of my earnings!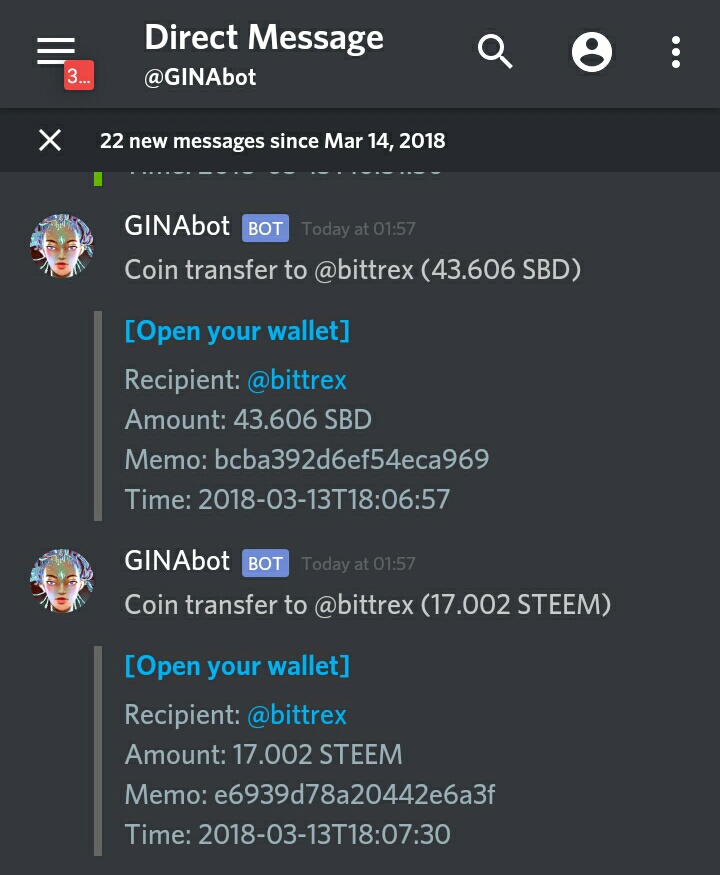 Ginabot notified me of the unauthorized withdrawal.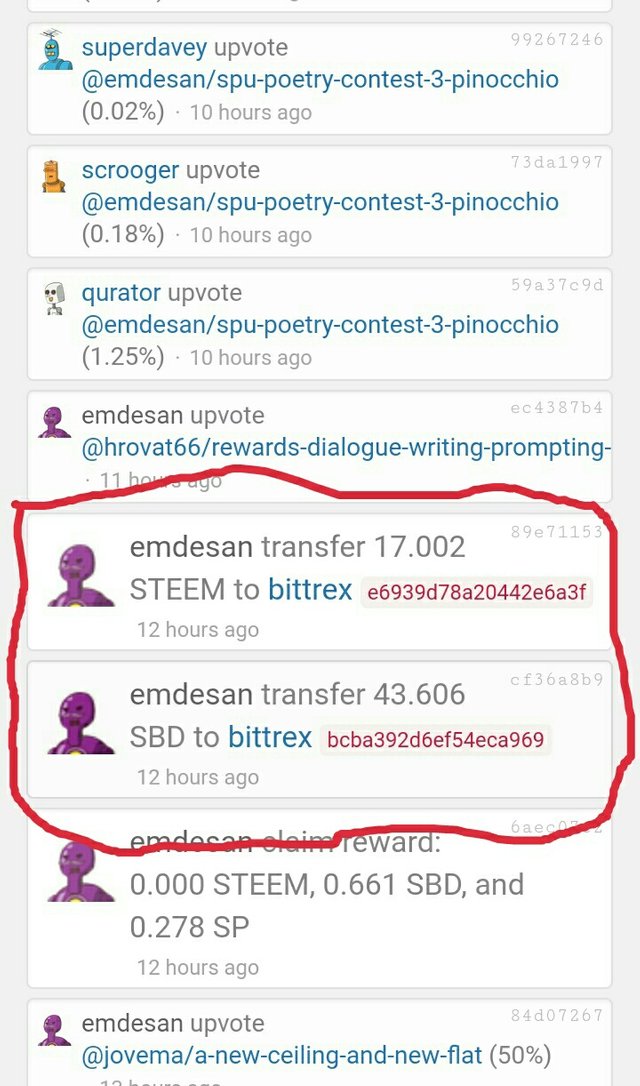 Very traumatic!
I don't have a Bittrex account and I have not made any withdrawals for the month. I literally cried my heart out while typing furiously to different Steemit group chats both in Discord and Messenger asking members for help. Sir @iyanpol12 came to my rescue first and helped me analyze the situation asking me if there is a power down schedule (thankfully there was none) and said that I should change my password. I immediately did change my password but still hoping my earnings will be retrieved. Members of my #steemitfamilyph responded too and they checked my account. Sir @kennyroy, sir @wagun001 and sis @ankarlie helped me also in my situation. Sir @kennyroy and sir @wagun001 asked me to email and message @bittrex which I did and hopefully I can recover what I loss.
My Hunch On How A Hacker Got Hold of My Account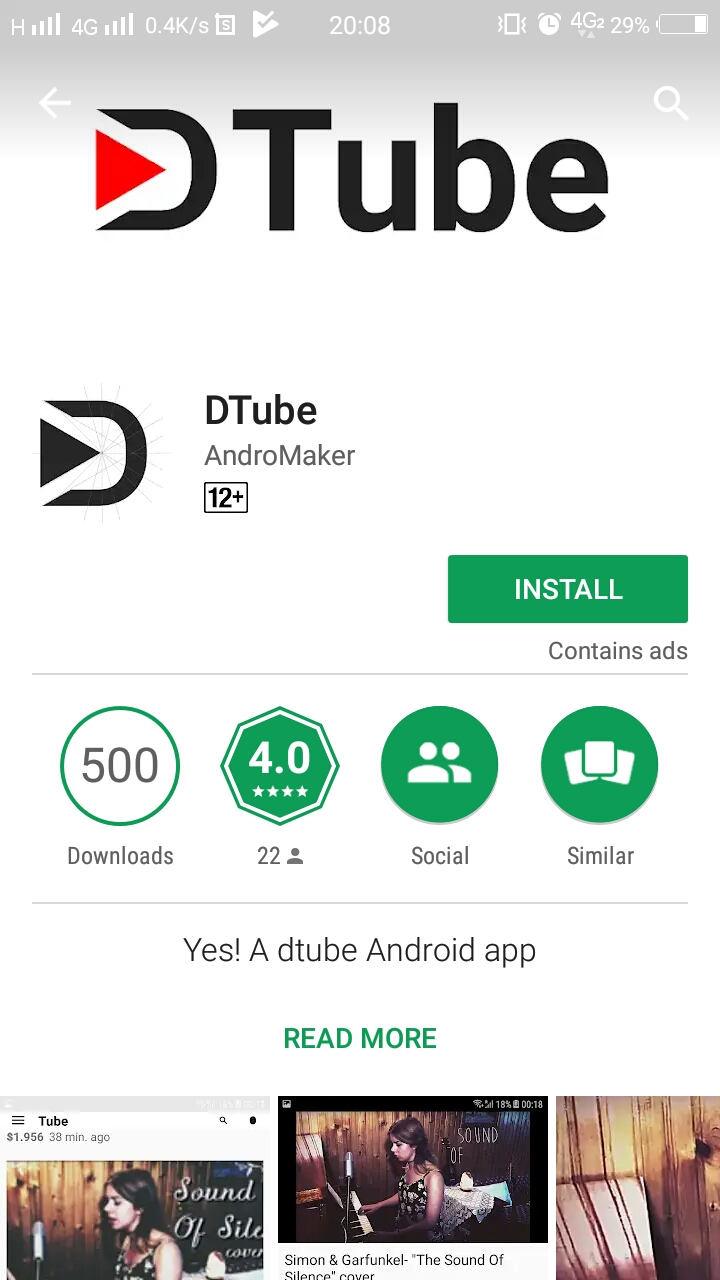 This is the Dummy DTube App on Google Playstore.
Last Sunday, I got curious about @dtube so I search for an app on Google playstore and found one that was run by. I opened it and I signed up using my master key password on my Steemit account (yes, I know very wrong move!). After registering, I browsed through the DTube app and was confused because I can't do anything with it, not even uploading my own video. I search for the accounts of my co-Steemians who I know uploads videos through DTube also but nothing appears. This gave me cold sweat and I felt afraid because it struck me that this could be a phising app or something and so, I uninstalled it. Bad move that I didn't thought of changing my password after uninstalling which led me to this awful scenario.
What I did? I left a bad review on the app because of what happened to me. Gosh, there was also a bad review before me saying the app was a scam but I didn't listen because I thought it was still legit since the moderator replied.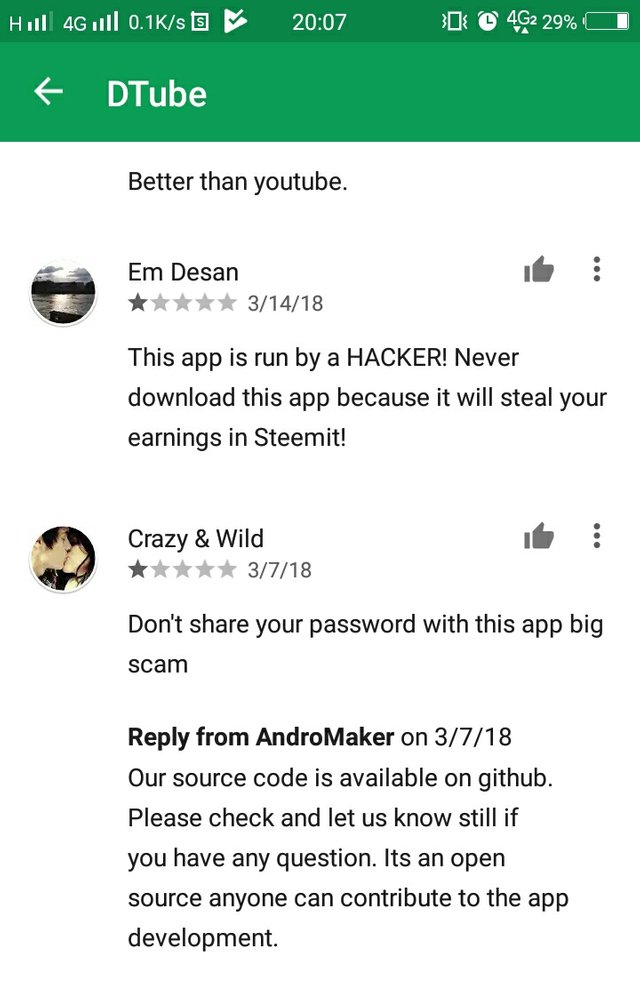 Apparently, I'm not the only who experience being hacked by the Hacker DTube App.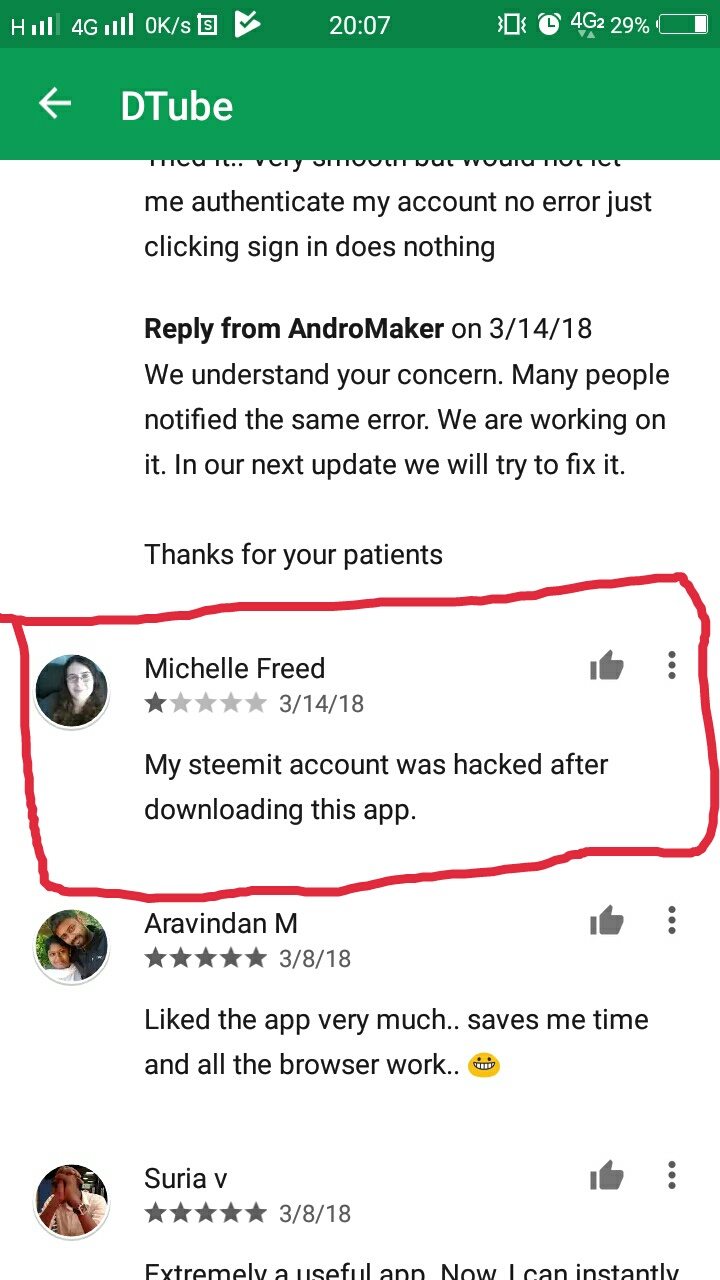 This proves that I'm not the only one and this is not an isolated case.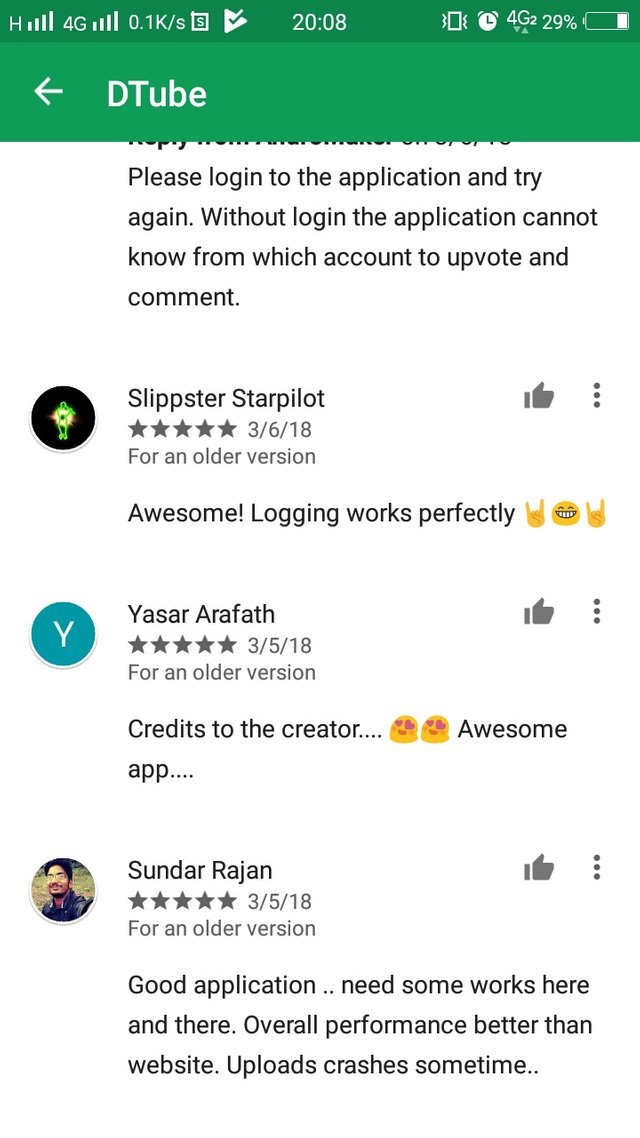 This looks like dummy accounts too made by the hacker to leave positive reviews on the app which is totally a lie!
Being hacked is very frustrating!
Now, I am traumatized.
Yes, that's what I felt. I felt used and abused. Nothing beats being hacked in making a person afraid and lose confidence in the platform. I don't want to feel this way but I can't help it. I mean, this is actually my first time getting hold of cryptos (Bitcoin on default, of course) and enjoying and loving it but now I have fear.
I hope that hacker gets a taste of his/her own medicine.
Now, I am still hoping I can retrieve my SBD and Steem. I am also pleading to @surpassinggoogle, @steemgigs, @teamsteem, @beanz, @paradise-found and other witnesses and whales to help me in retrieving my earnings.
I read an article by @simplymike which was all about the things he learned from being hacked. The only good news on this is that the hacker did not changed my password so I have the chance to change it. I am also asking for help to @deliberator, @penderis, @wilfredn, @bashadow from #newbieresteemday to help me also.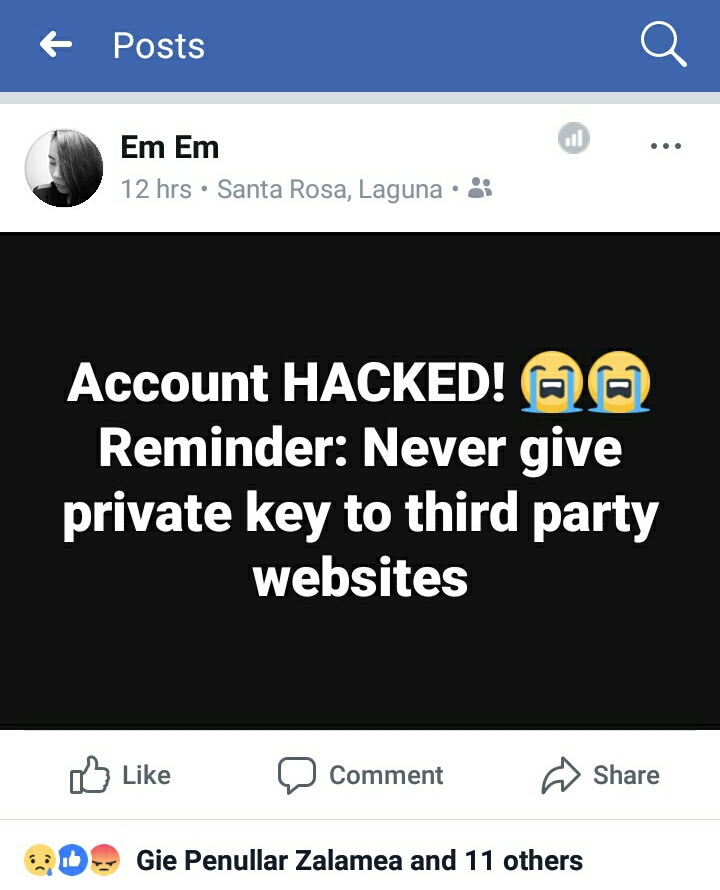 To all Steemians, NEVER SHARE YOUR PASSWORD TO ANY THIRD PARTY WEBSITES!
The only thing I can do now is to hope everything will turn out positively.