This post is for @raddog he won the 10 ounce Britannia in the Monster Raffle 4 and I did not know that he is a fellow firearm enthusiast. @ssglife @thealliance
I told him I would post about this AR15 I painted and built because it is a rather unique one.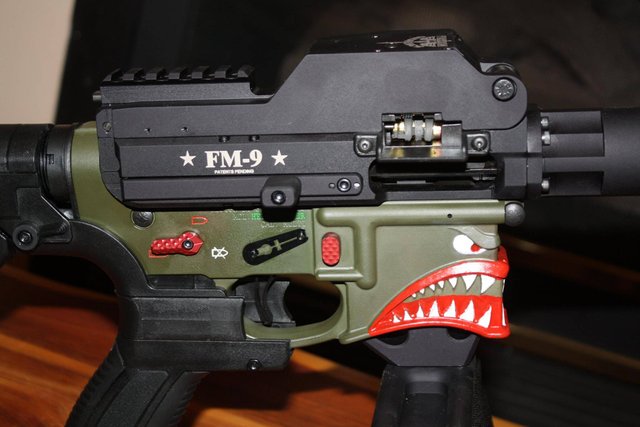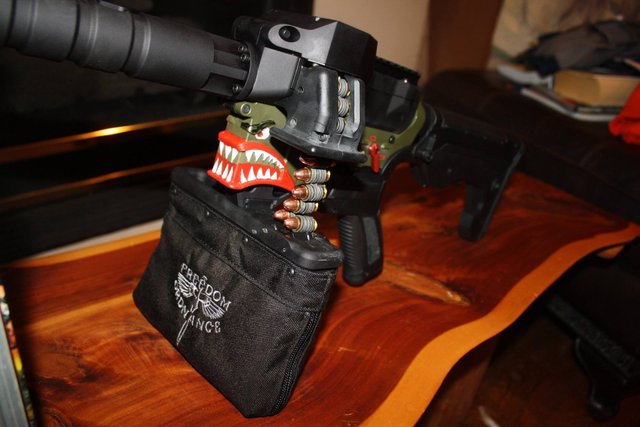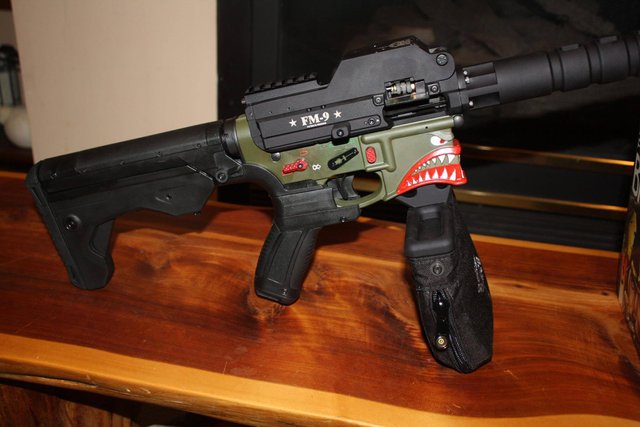 I used a Spike's Tactical Billet Tigershark lower on it and hand painted the face after the cerakote was put on.
The upper can be removed and a different caliber can be put on.
It has a six position adjustable stock with anodized red aluminum highlights. There is 1000, 9mm rounds linked in the bag.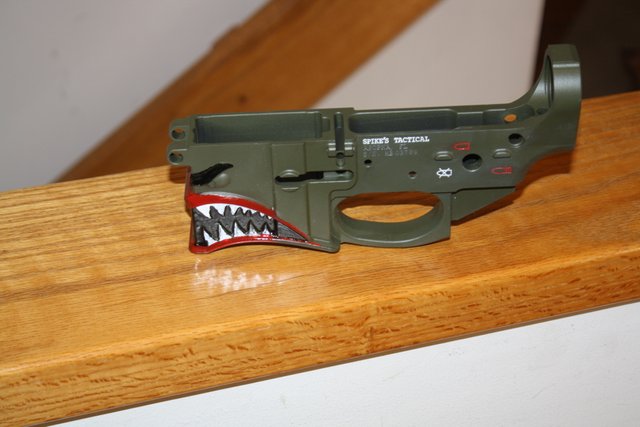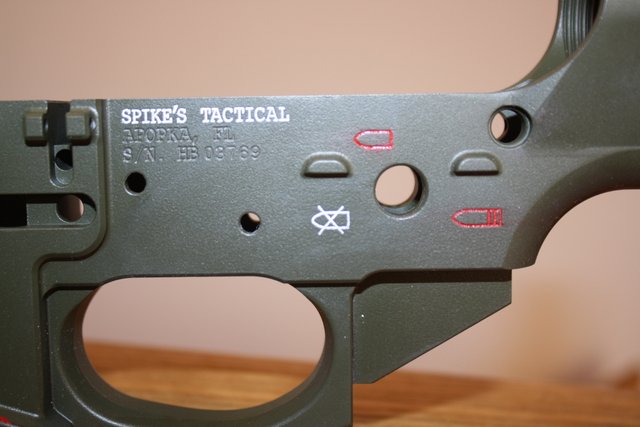 I hand painted the "Spike's Tactical" and the "Safe/Fire" with a toothpick.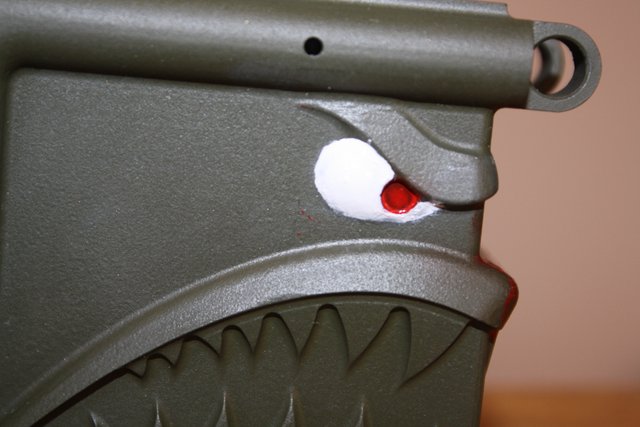 and the eyes with a teenty tiny brush.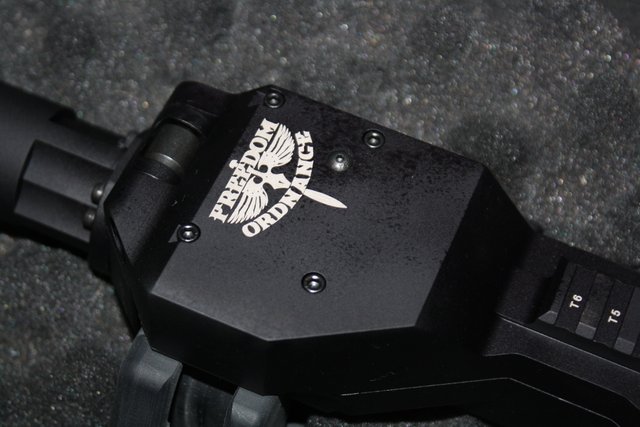 Top cover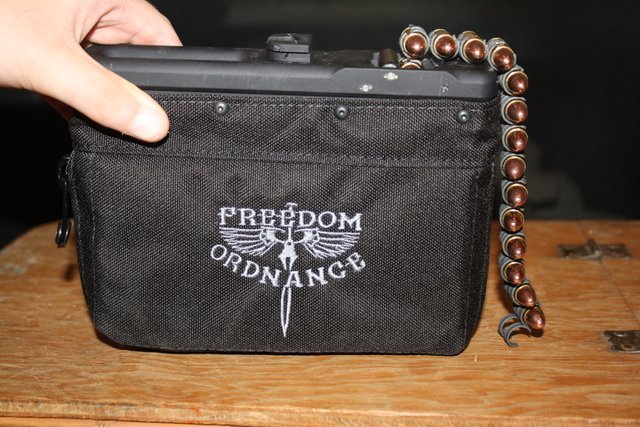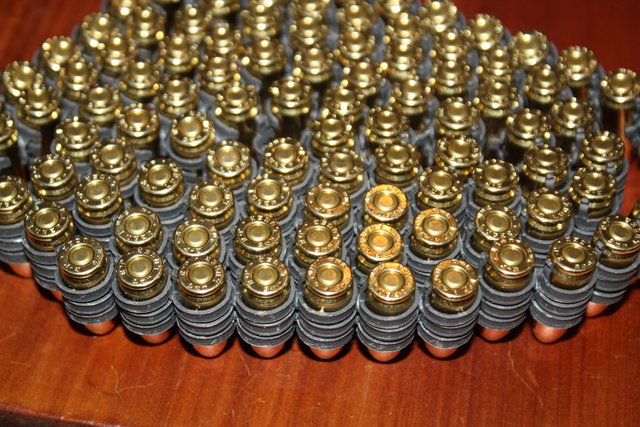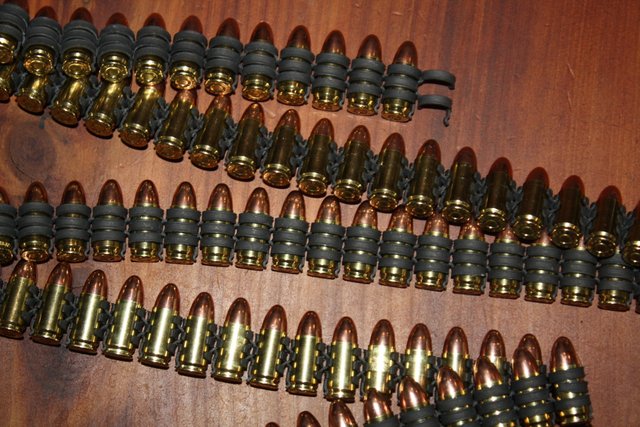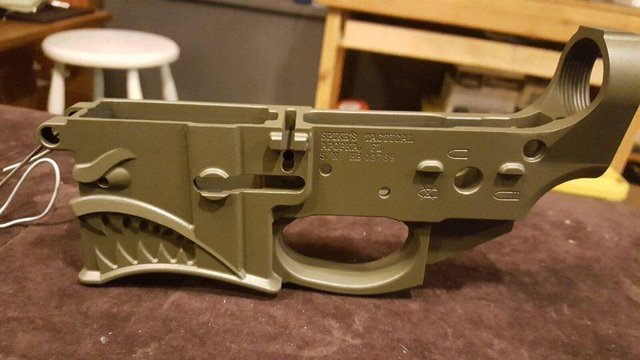 The first Cerakote wasn't so good so it was redone in a darker shade.
Let me know what you think.