Which Do You Value More: Freedom or the Well-being Freedom Brings?
If you're labeled an individualist/voluntaryist/anarchist, how do you answer this question?
I value freedom. Why? Because I think our species thrives with autonomy, and I think well-being is closely connected to freedom. If there's a possibility that limiting some freedom could lead to a greater well-being, what then? Do I say, "No, thank you, I'd rather be less happy. I'd rather my life be worse." That's not logical.
Many, I think, can't even comprehend a single scenario where a little less freedom could mean a better life. To me, this seems like a dogmatic perspective, a lack of imagination, or a combination of the two.
Let's run through some examples.
Should everyone be free to own a nuclear weapon capable of destroying a city?
Why not?
What about chemical and biological weapons? What about the plans to 3D print those weapons?
If someone wants a rocket launcher, tank, bazooka, grenade, or C4 explosive, should that be their "right" according to their desire to have unlimited freedom?
How do we decide these things? What if my well-being goes down significantly because I know every asshole walking down the street could be carrying a thermal detonator?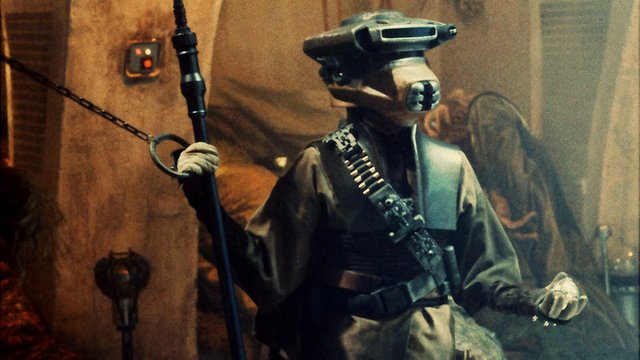 (Source)
(Sorry, Leia)
Do threats and perceived threats against my own well-being create a plausible argument to restrict the freedom of others in specific categories like weapons designed for offensive use? I think we have to answer yes here. I see no reason why someone's desire to own a weapon of mass destruction should be respected as a right or a "freedom". Some things are specifically designed to cause destruction and should not be respected by those who wish to live according to the non-agression principle. Does that mean the weapons themselves have a moral nature without a conscious agent involved? I'm not sure. It's a tricky question. As they say, guns don't kill people, those who use them do.
But what about making decisions based on reason, logic, and evidence when it comes to how these things impact our well-being?
Here's some food for thought for those open to thinking. From the abstract for Violent Death Rates: The US Compared with Other High-income OECD Countries, 2010:
US homicide rates were 7.0 times higher than in other high-income countries, driven by a gun homicide rate that was 25.2 times higher. For 15- to 24-year-olds, the gun homicide rate in the United States was 49.0 times higher. Firearm-related suicide rates were 8.0 times higher in the United States, but the overall suicide rates were average. Unintentional firearm deaths were 6.2 times higher in the United States. The overall firearm death rate in the United States from all causes was 10.0 times higher. Ninety percent of women, 91% of children aged 0 to 14 years, 92% of youth aged 15 to 24 years, and 82% of all people killed by firearms were from the United States.

Conclusions
The United States has an enormous firearm problem compared with other high-income countries, with higher rates of homicide and firearm-related suicide. Compared with 2003 estimates, the US firearm death rate remains unchanged while firearm death rates in other countries decreased. Thus, the already high relative rates of firearm homicide, firearm suicide, and unintentional firearm death in the United States compared with other high-income countries increased between 2003 and 2010.
The United States has a gun problem which other wealthy countries do not. Can we chalk that up to our diversity compared to other countries with more homogeneous monoculture? Maybe to some degree, but to me it's a tough argument to make as the modern world is becoming more and more multicultural.
As this VOX video puts it, the United States doesn't have just one gun problem, we have multiple gun problems.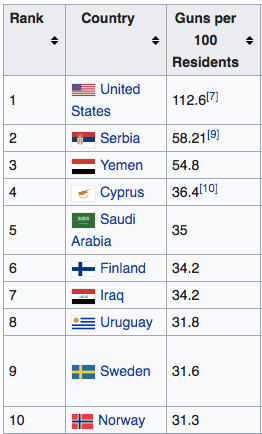 Now, I realize, I may have already lost much of my audience here. My anarchist, voluntaryist friends may already have the pitch forks out, ready to brand me a Statist for even hinting the problem with gun violence in the United States might actually be the amount of guns in this country. According to Wikipedia,
for every 100 people, there are 112.6 guns
. The other countries aren't even close.
So, given the evidence, what if easy access to far too many guns is actually part of the problem we're facing when it comes to mass shootings, suicides, and other gun-related violent deaths in the United States?
Here's where people (myself included) often jump right to assumed solutions and concerns:
Pass more laws banning guns! Prohibition via threats of violent force is the answer!
History shows prohibition doesn't actually work very well, unless the goal is to create a thriving black market economy. Cities with strict gun laws still have lots of gun violence.

But without our guns, we'll be the victims of the next mass death at the hands of government!
On the surface, I think this makes some sense, but I wonder, did every country that convinced their citizens to give up guns suffer this fate? Could it also be possible that the level of authoritarian thinking involved within the government and the people had more to do with it? Also, if violent oppression from a militarized government is a real concern, do any of the legally available firearms really stand a chance against the advanced weaponry at their disposal today?

I need my guns for personal self-defense.
A search for "non-lethal self defense weapons" returns 1,480,000 results. Guns are not the only answer here. An ideal self-defense weapon shouldn't be useful for offense.

There are too many guns already. It's impossible to take them all away so it's pointless to even try. We should just live with more mass shootings, suicides, and violent gun deaths as part of being within the United States.
Maybe. Or maybe we can get creative and think up some other solutions.
So here's where we dive in and discuss things. What other options are on the table? What if, for example, we decided to think differently about guns? What if instead of turning to government to solve all our problems, we start acting like adults ourselves. Imagine if owning a gun for purposes other than being a highly-trained employee of a defense company like Detroit Threat Management was stigmatized and discouraged in our communities? Would that make it easier to spot those who intend to harm others? If the number of guns per capita is indicative of the problems this country has with guns, should we start by encouraging people to get rid of their guns voluntarily in favor of other self-defense tools? Gun buyback programs don't seem to be all that effective, so what other options could we come up with? Just as we do proof of burn for cryptocurrencies, what if we did proof of firearm destruction, rewarded with a new cryptocurrency? Maybe there's an opportunity there.
I don't have answers here, but I think it's helpful for more people to start talking about this instead of being surprised when there's another mass shooting or other gun-related violent event. We shouldn't be surprised. There are a lot of guns here and from what little I've gathered on the subject, there does seem to be a correlation between the accessibility of guns and the violence.
I started this post with a question: Do we care more about our freedom than the well-being it brings us? How do we go about making rational, logical decisions about our well-being and the well-being of our communities without thinking about the emergent properties of many individuals living together? Whether it's a question of pollution, second-hand smoke, climate destruction, or gun violence, we have some hard problems to face if our goal is to increase well-being for the long term. Our actions impact those around us and the actions of others impact us as well.
We are individuals made up of trillions of cells. Humanity in the United States is made up of 300,000,000+ humans. Just like our bodies, the combined result of many individuals takes on emergent properties that extend beyond the individual. Our challenge is to figure out a way to live in harmony and plan for the inevitable bad actor without unnecessarily decreasing our own freedom. I didn't even get into the mental health debate related to gun ownership or how every tragedy is used by those in power to push their own agendas for more power.
I know this is a difficult topic with many wide-ranging opinions. Let's be respectful in the comments and open to learn.
Let's talk about what works and what doesn't.
---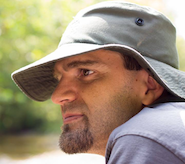 Luke Stokes is a father, husband, business owner, programmer, and voluntaryist who wants to help create a world we all want to live in. Visit UnderstandingBlockchainFreedom.com







I'm a Witness! Please vote for @lukestokes.mhth