After a early morning scramble to get the new chicks into a warm box, we had an awesome day.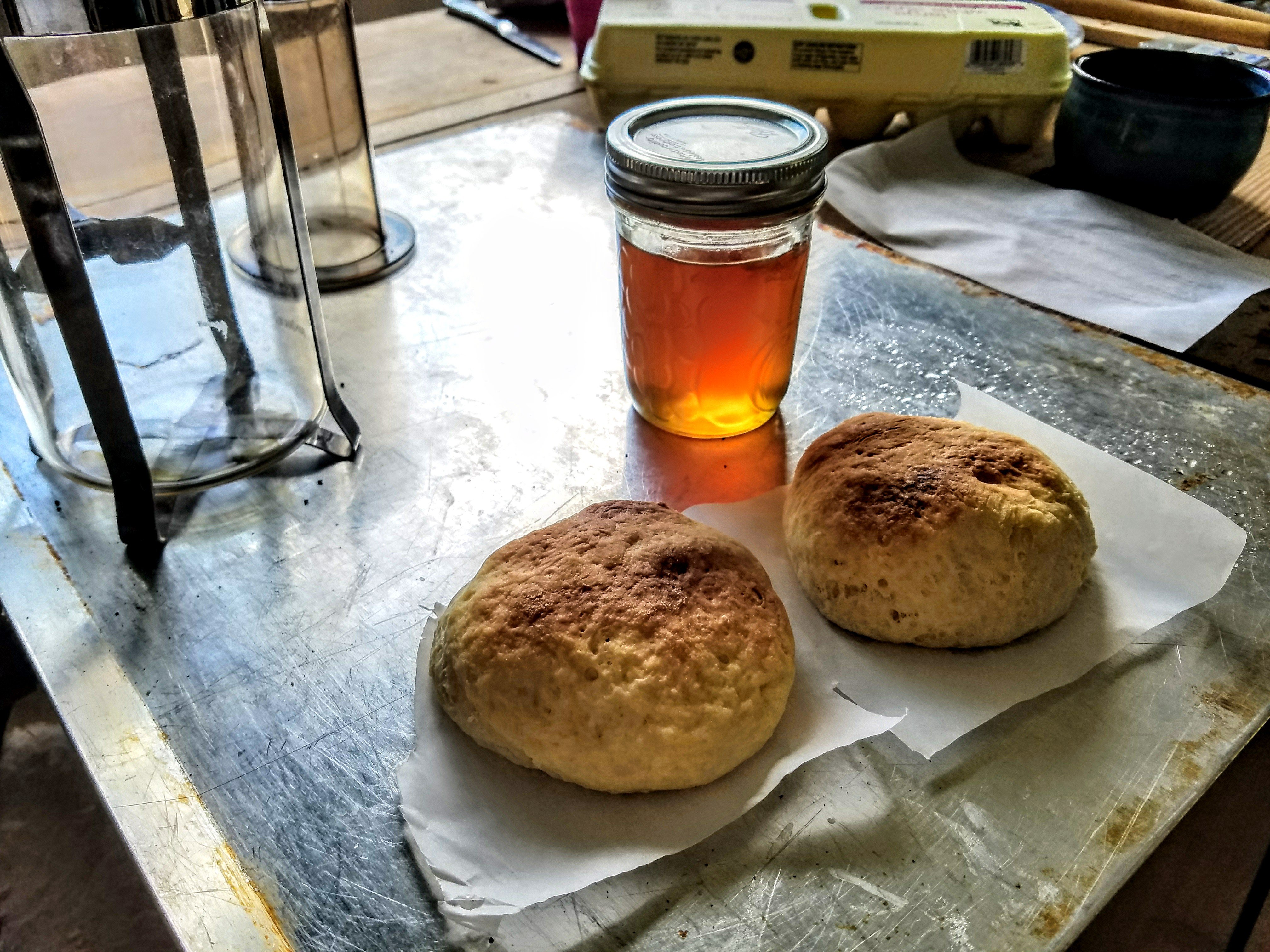 The power went out early this morning and left out incubator full of chicks with no heat. Our little Honda generator came to the rescue. Pretty soon the chicks had a heat lamp and were safe from getting a chill.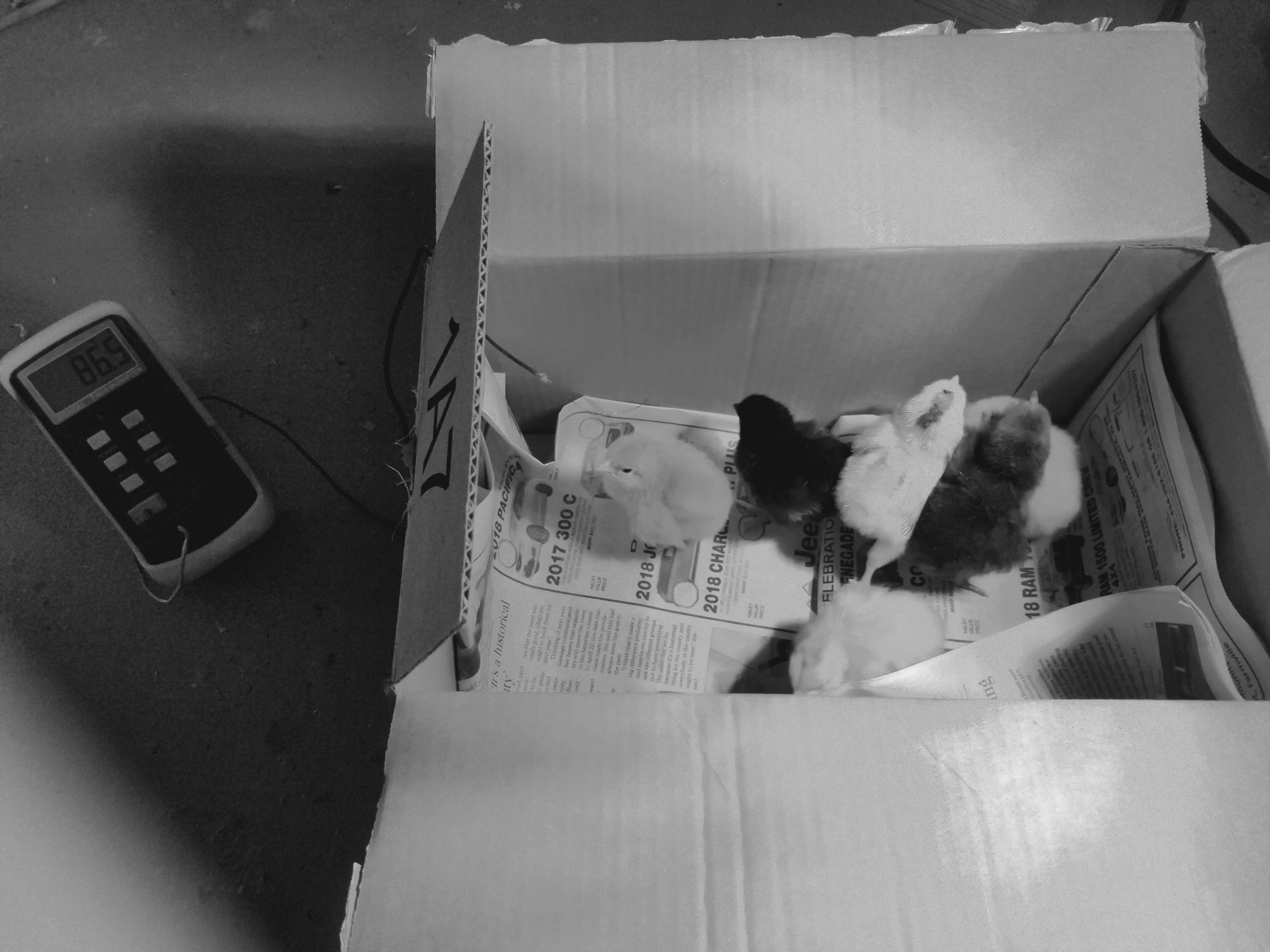 A tree fell over at the end of our road and snapped two telephone poles. It was going to take all day to fix it. We decided to make a day of it in the workshop and mixed up a batch of biscuits. The generator has no problem running the toaster oven to bake biscuits and we fried some fresh eggs on a propane camp stove.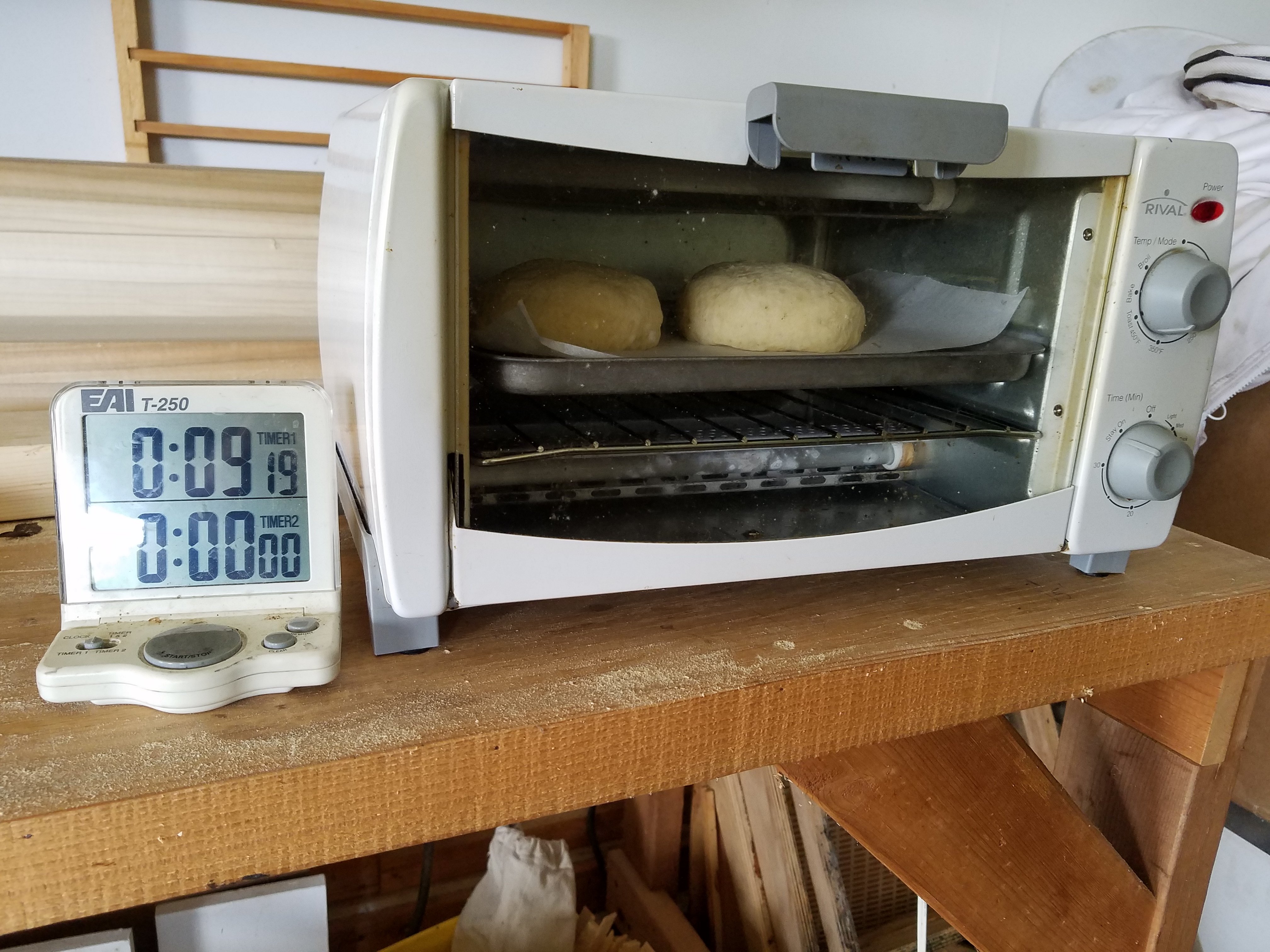 2 1/2 c flour
2 T sugar
1/2 t baking powder
1 t salt
1/2 t cream of tartar
1/2 c butter
2 1/4 t yeast dissolved in a little less than
1 c water
45 minutes to rise
15 minutes to bake at 400 F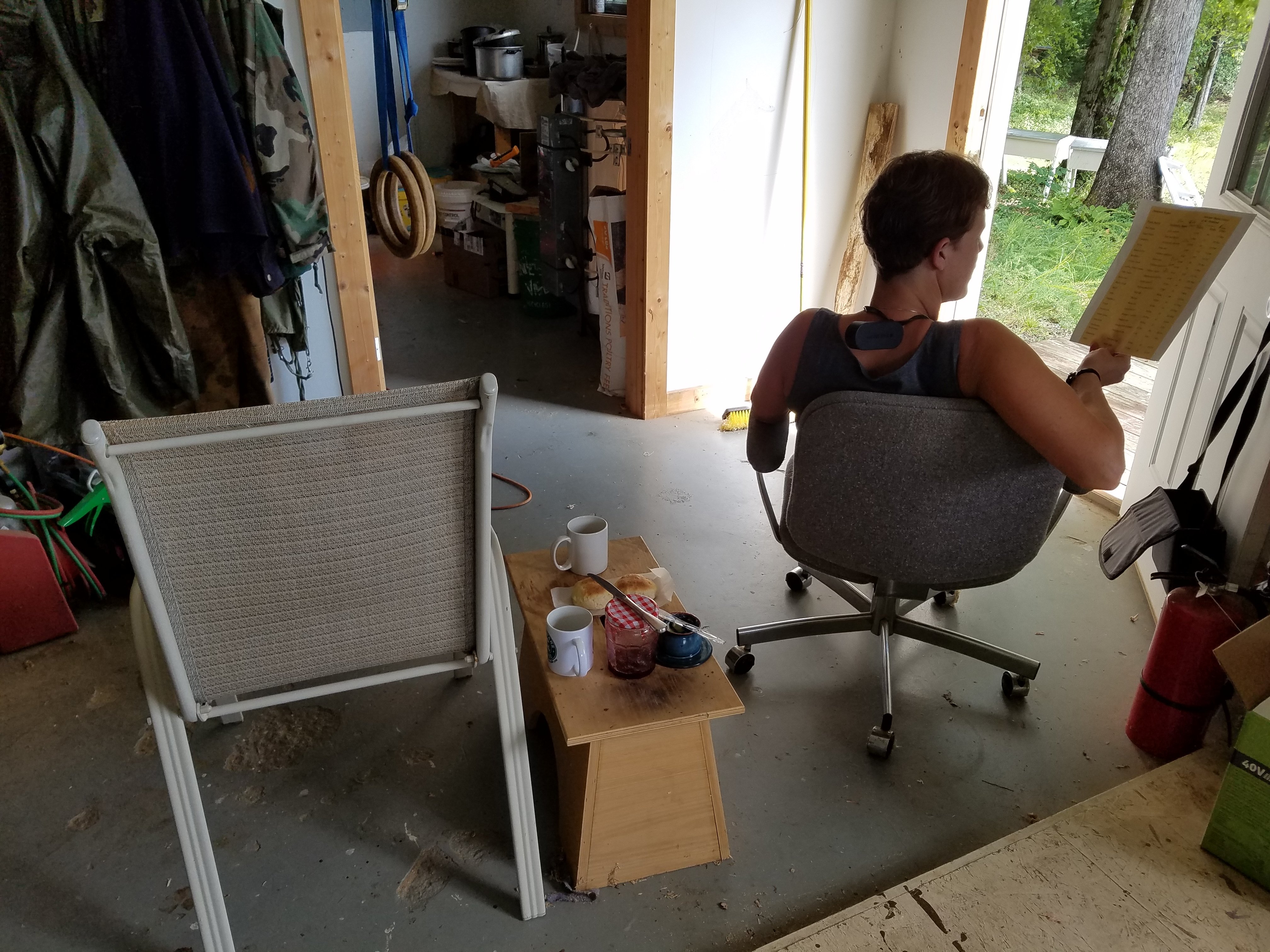 We spent the whole day lounging in the shop, watching the chicks, and having a second breakfast at midday. Rebecca was looking at a list of bee forage plants and using binoculars to identify the birds that were frolicking in the tree outside.
Later on, we read articles from The Atlantic to each other and basically squandered an afternoon until it was time for a beer.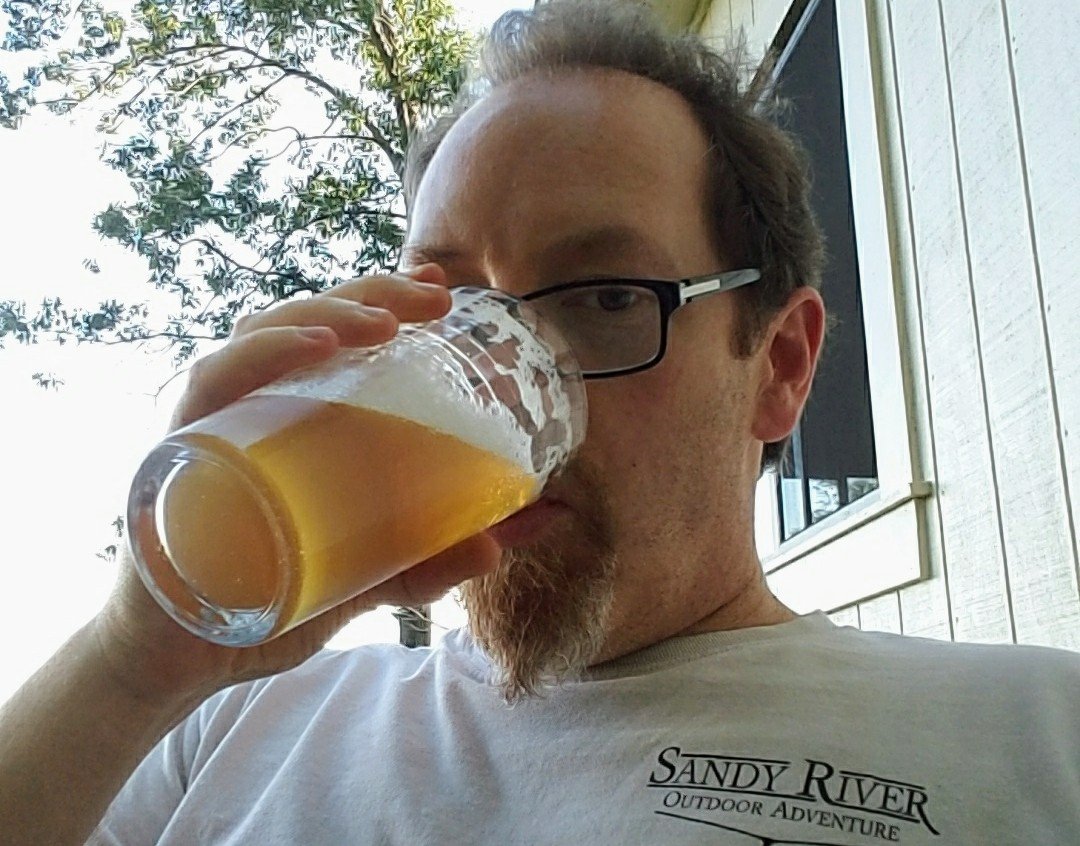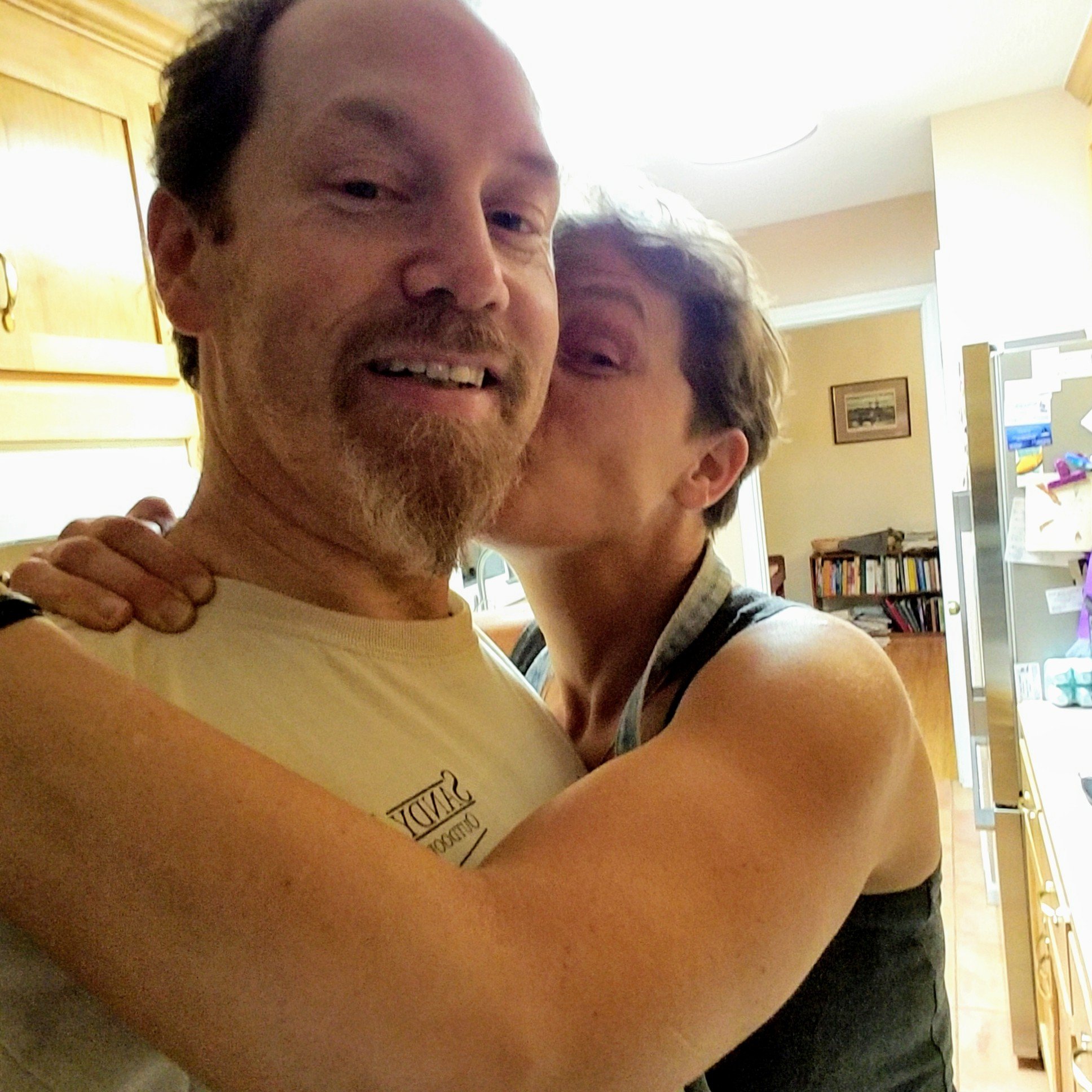 Cheers, Professor Bromide