Hello Steemit!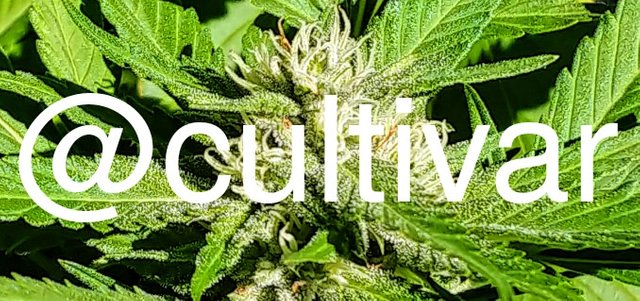 I'm sorry it's been so long since my last post. I wish I could say I was busy, but honestly I've just been lazy.
Since my last post the weather has changed a lot. It caught me off guard when the temperature dropped from 105-107 down to 85-87 and resulted in me over watering.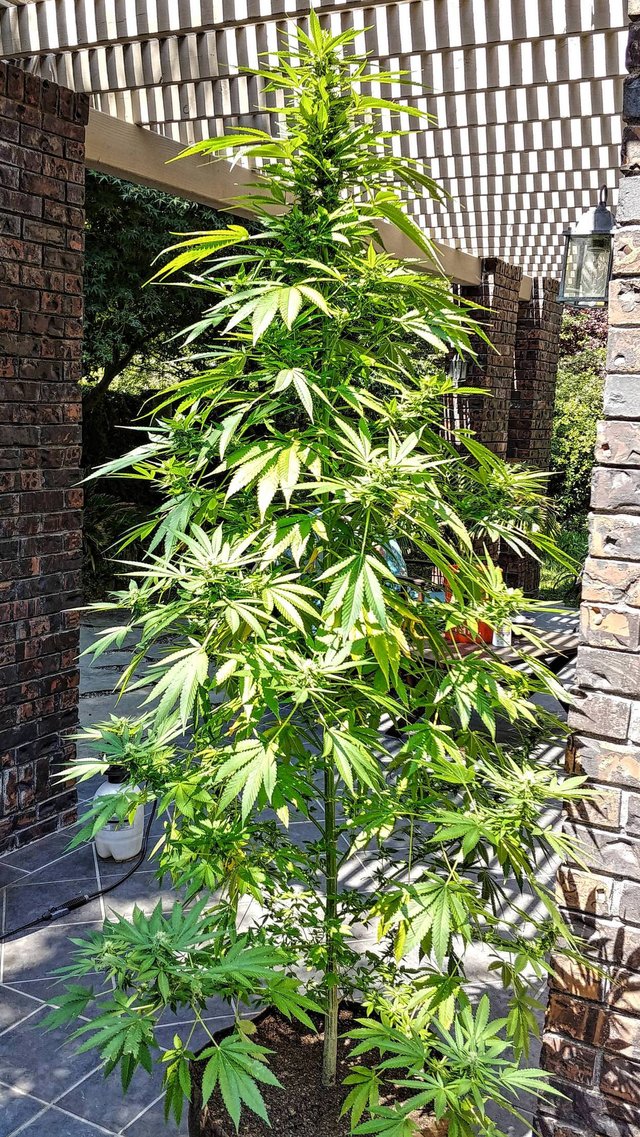 I allowed the soil to dry out a bit and she responded well.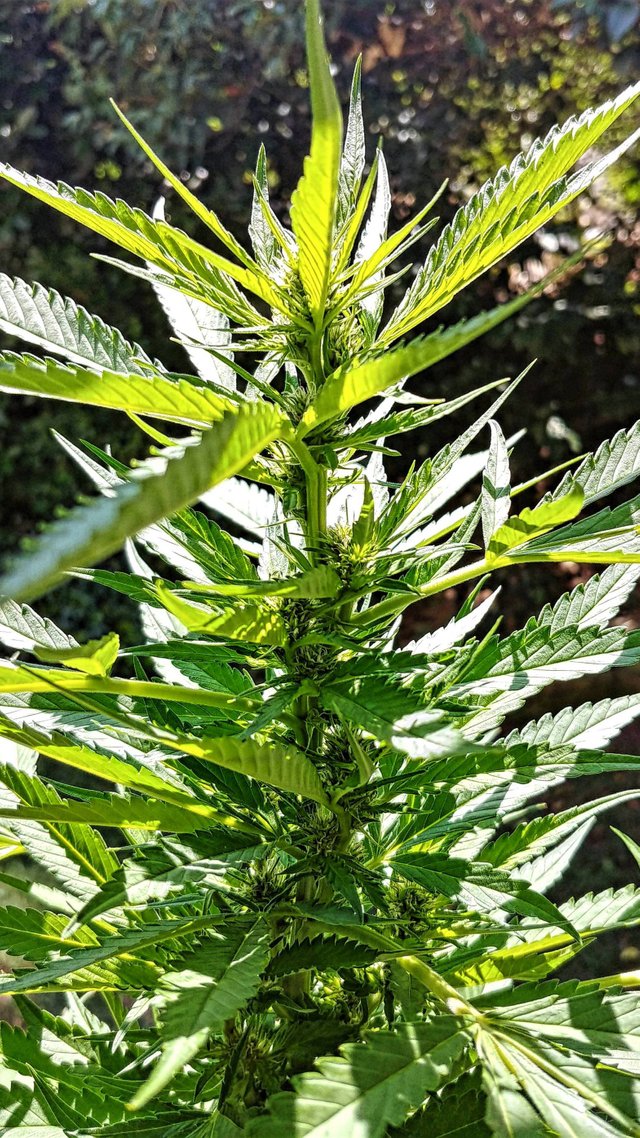 I noticed a leaf rolled up and sealed shut with some silk. I didn't get a picture of it, unfortunately, but inside the rolled up leaf looked like a cluster of caterpillar eggs. I removed and burnt the section of leaf then applied Monterey B.T. to the rest of the plant to protect against future caterpillars/moths.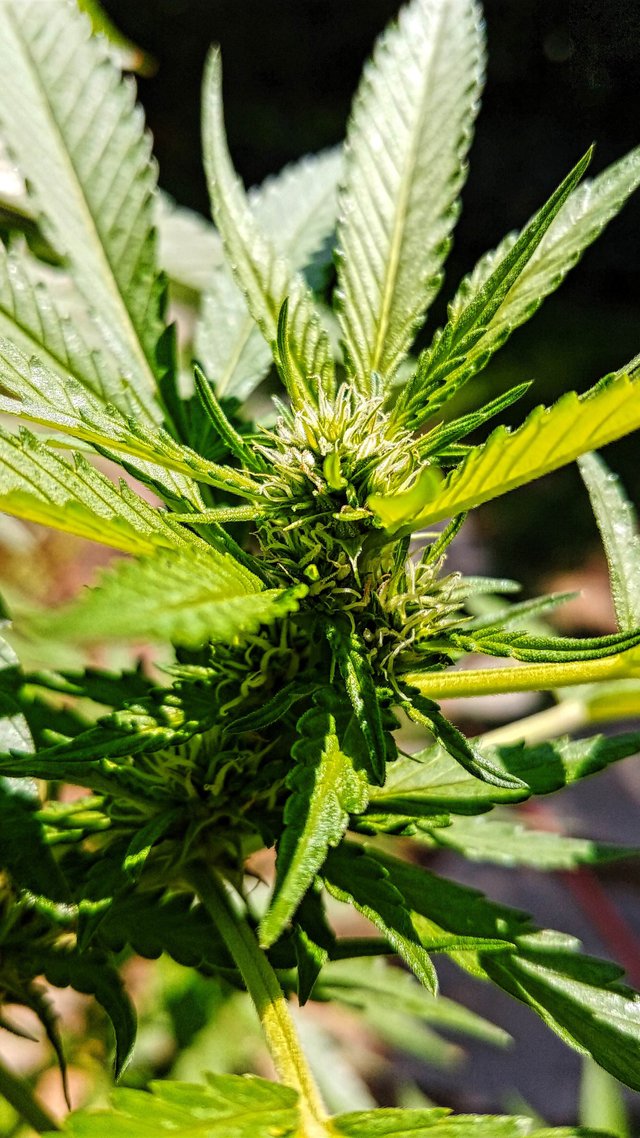 Buds are starting to develop nicely.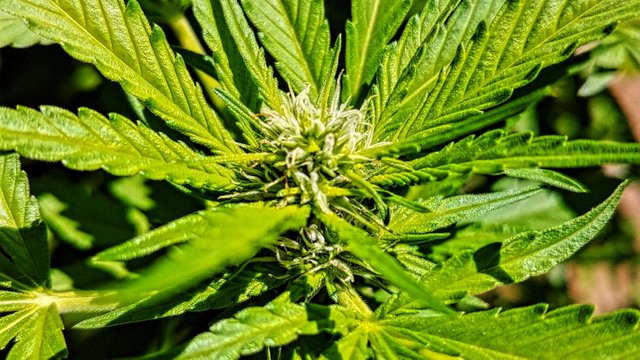 Flash forward about two weeks...she has recovered well from the over watering. Buds are starting to swell the white hairs are getting more and more dense.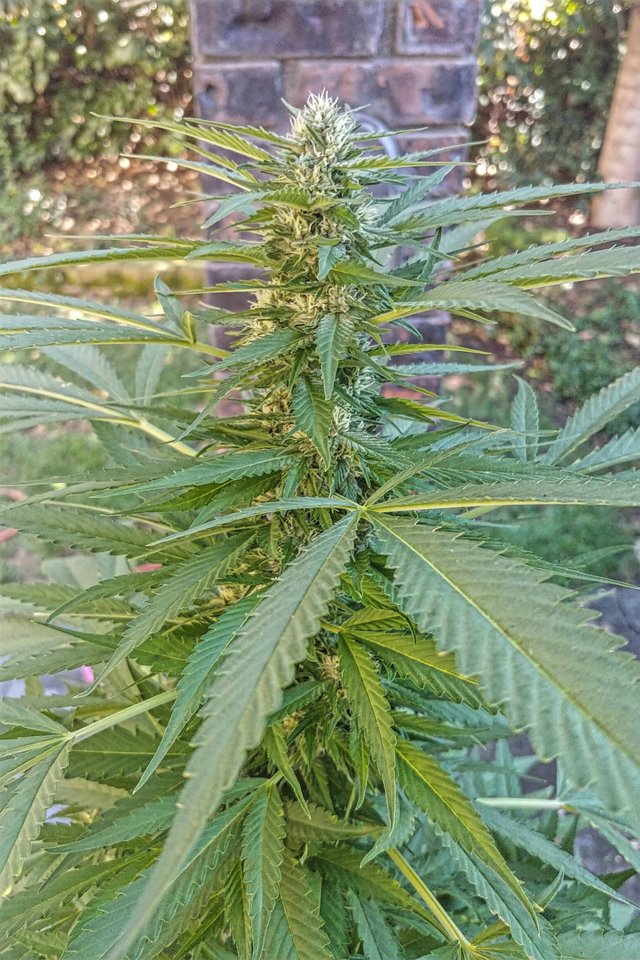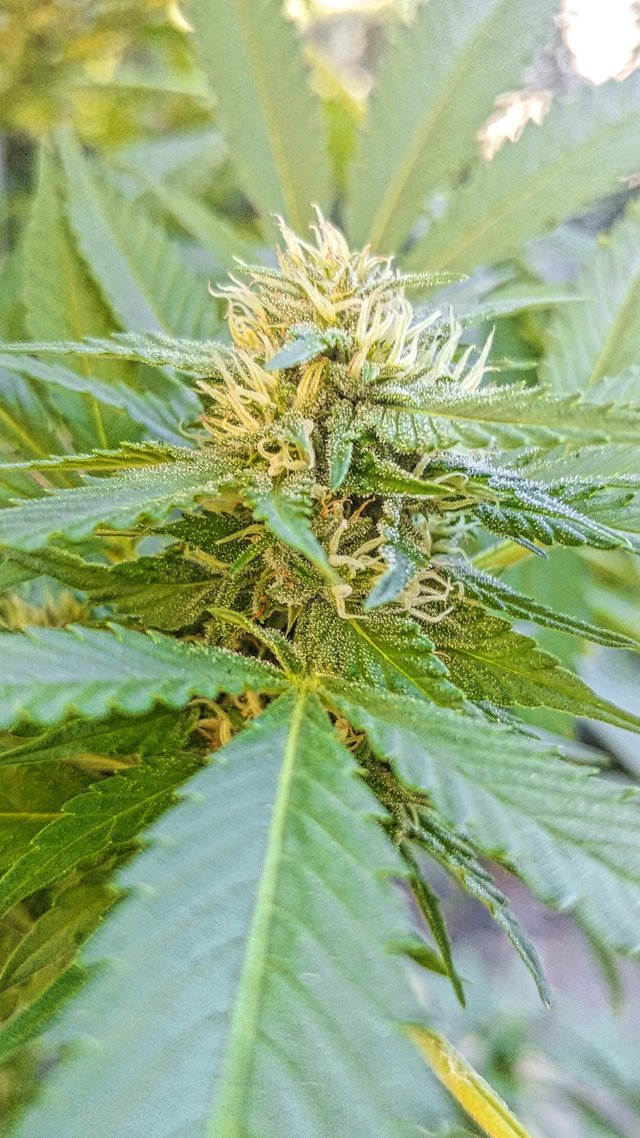 Jump forward another two weeks...she has been loving her worm castings tea. The larger interior sunleaves have started shedding, the buds have grown and grown.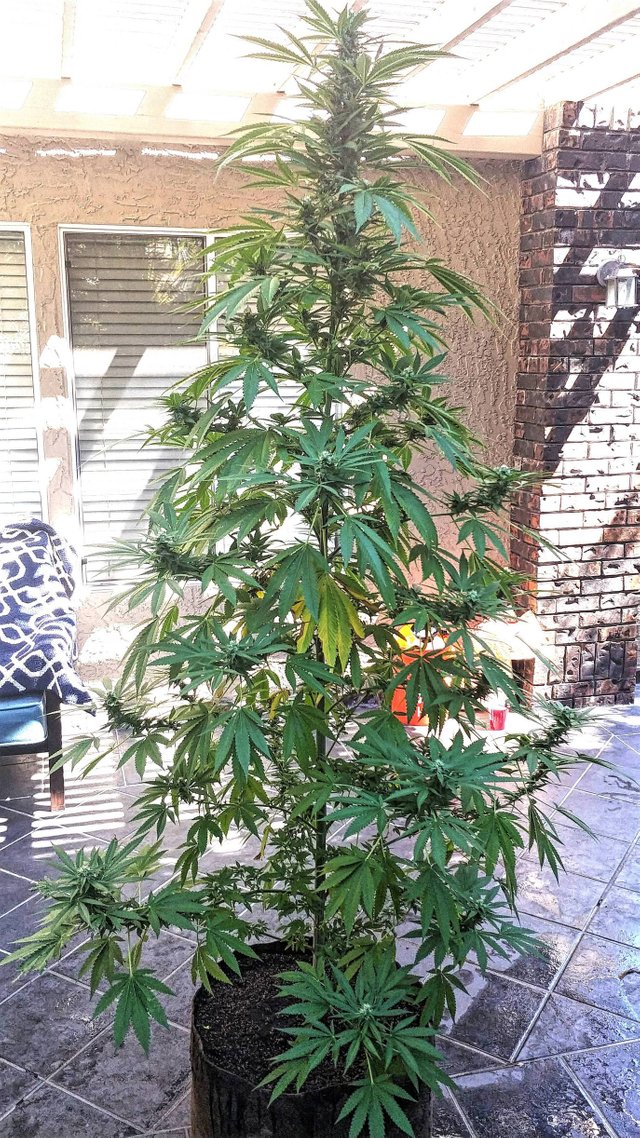 Sugar leaves got a little sugar.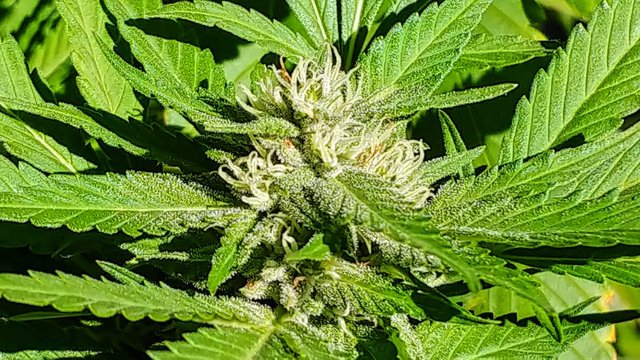 Main cola developing nicely.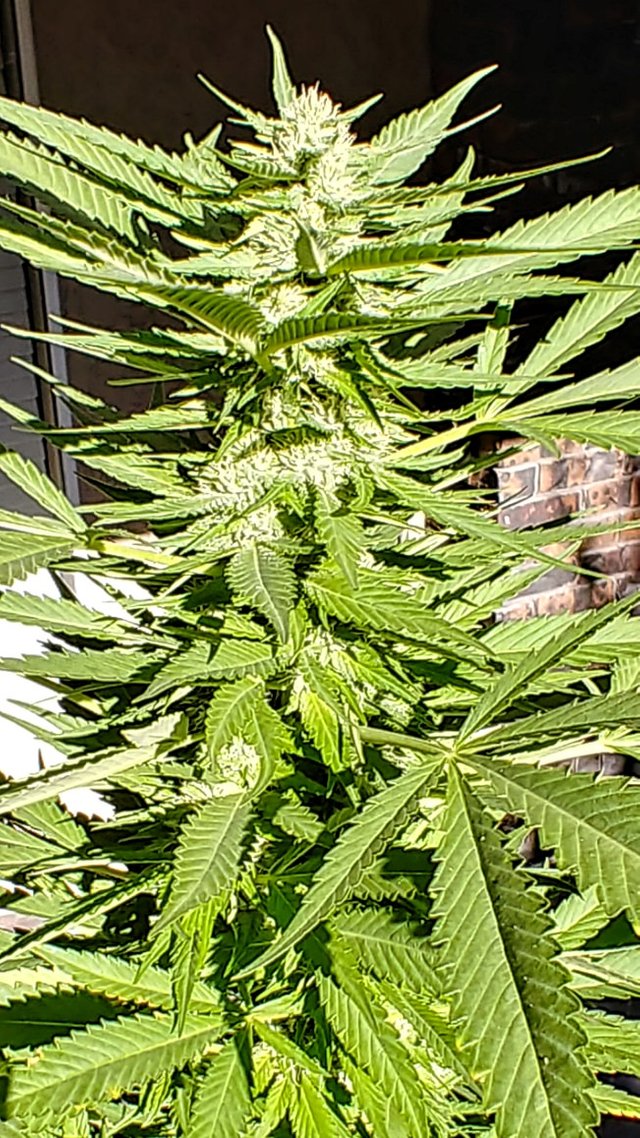 I was inspecting her the other day and found a little albino buddy!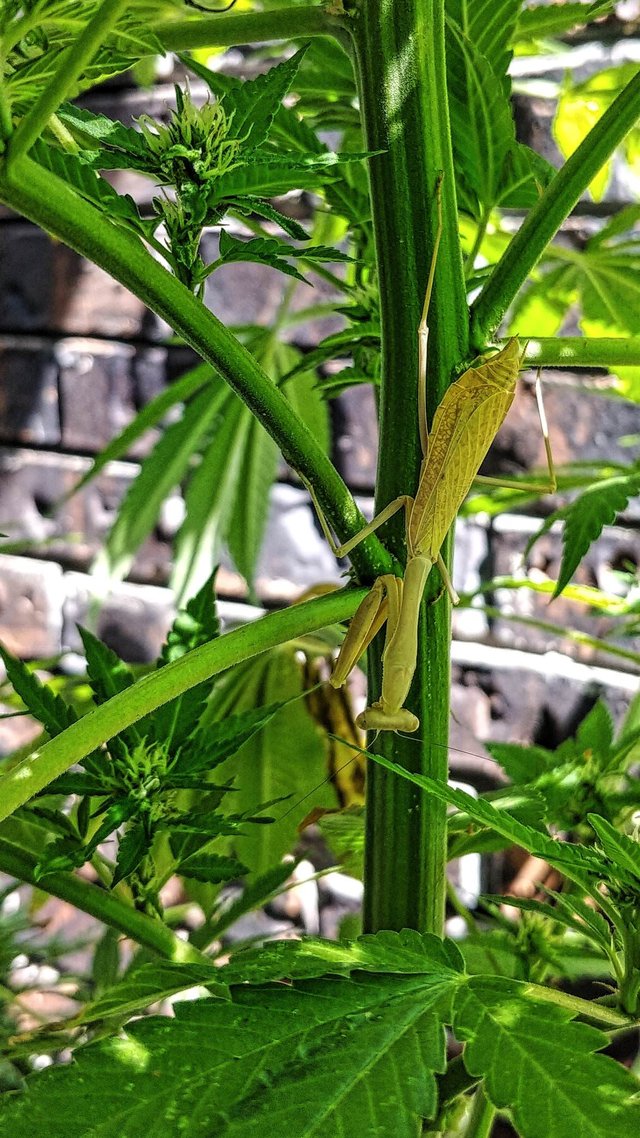 That's it for now, thanks for checking out this edition of the Bubba's Gift Grow Journal.
And as always, catch y'all later.