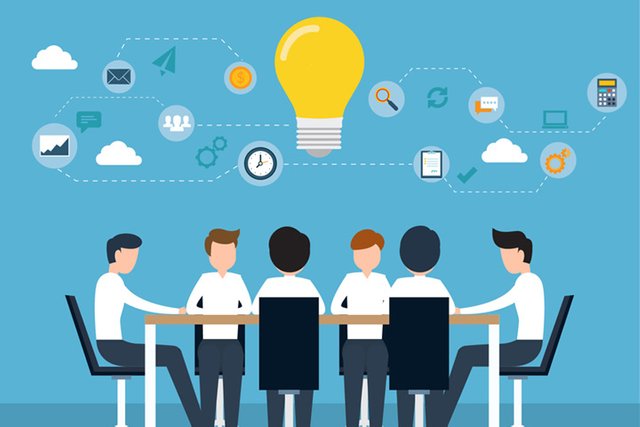 In ~4 hours it's been 7 days since I posted an open contest to give ideas for the next version of Gridcoinstats.eu, the Gridcoin Research Block Explorer.
The suggestion with the most VOTES will be the one bringing home 25 SBD.
There is still time to give some ideas or get some votes in there for yourself or anyone that you think is worth it.
Go read more and vote on Brainstorming Gridcoinstats Ideas Thread [25 SBD in Bounty]
Update
Congratulations to @xaqfields who supplied a great idea. A reward of 25 SBD is coming your way!
While @dutch also had 9 votes, the idea he supplied is already something that can be viewed at the page under the Blocks section, where you have many of the daily numbers. Though, I've heard many voices ask for better and more interactive graphs. I've taken this to and will definitely add them to the new page, something I've actually started to look on before this thread started.
@xaqfields Idea: A Mining Calculator
I've chatted with you a bit about this, but I think the best thing GridcoinStats could add that it doesn't have already is a mining profitability calculator for each project. It has been done before (Katieee had one that used to work) and IMO it's just a huge source of ambiguity in Gridcoin right now that we don't have a great way to estimate mining profitability.
I would recommend something where the user could input their anticipated RAC (would require them to do a little bit of research on the top builds in the project so estimate where they would land) and then we could have a simple script that would spit out an estimated Magnitude at that RAC and daily GRC.
I remember Katieee's calculator would use CPID, which is also possible. But I question the utility of calculating it off of CPID because if you're already crunching the project, you already know what your RAC is, no? I wasn't around when that calculator was actually functioning unfortunately. Was it able to look at what you were doing for one project and estimate how well you would do on another? That would be ideal, but I can't think of a way to do that.
My Response: I will most definitely look in the possibility to make a mining calculator. Due to the unique way that BOINC and Gridcoin Research works it will not be as accurate as an ordinary mining calculator, but it's very possible to calculate an expected average from the data available from the projects. I will do my best to compile a good system.
Runner ups
There where many great ideas supplied and they can all be read over at https://steemit.com/gridcoinstats/@sc-steemit/brainstorming-gridcoinstats-ideas-thread-25-sbd-in-prices
Thanks you all for your ideas and contribution!