I know, I know...it takes weeks to get the average magnitude. As said by @gregan in a comment of a previous post, "View it like a steam engine"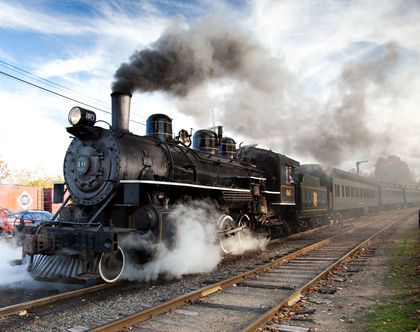 (Image from
http://www.scienceclarified.com
)
Unfortunately, my "steam engines" don't work permanently, only when I am using them and, for the time being they are more similar to this one: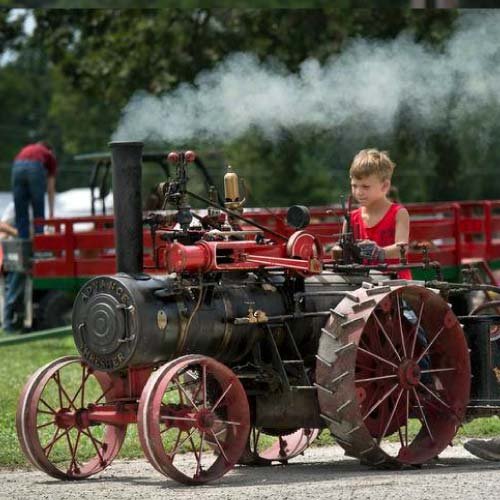 (and from
http://plattecountysteamandgasshow.com/
)
Anyway, I'm enjoying and learning so much using BOINC, knowing that I am really something useful for the mankind with my stuff (Exaggerating again @toofasteddie ? LoL).
Now, I just want to report what's the situation right now with two computers I have working at BOINC since 7 days ago, as I said, not permanently working...


What happen here?
The first one is a more modern laptop, not outstanding but fair (Intel(R) Core(TM) i3-5005U CPU @ 2.00GHz). It is the laptop of my 11 years old daughter which is using it every day for school tasks (between 1 or 2 hours a day I would say)
The second is an old one Pentium(R) Dual-Core CPU E5200 @ 2.50GHz which I use for basically web browsing. This computer does not work every day and for the last days it was switch off the whole day since I was off.
Despite that, I found the Lenovo Laptop much more efficient and does not look to suffer a lot with the BOINC projects so, I am pretty confident on it... the Mac and Rac values are increasing, let's say, with a regular positive trend so, will see what can be reached and it does not seem to impact on my daughter's school homework so I will keep BOINC installed there.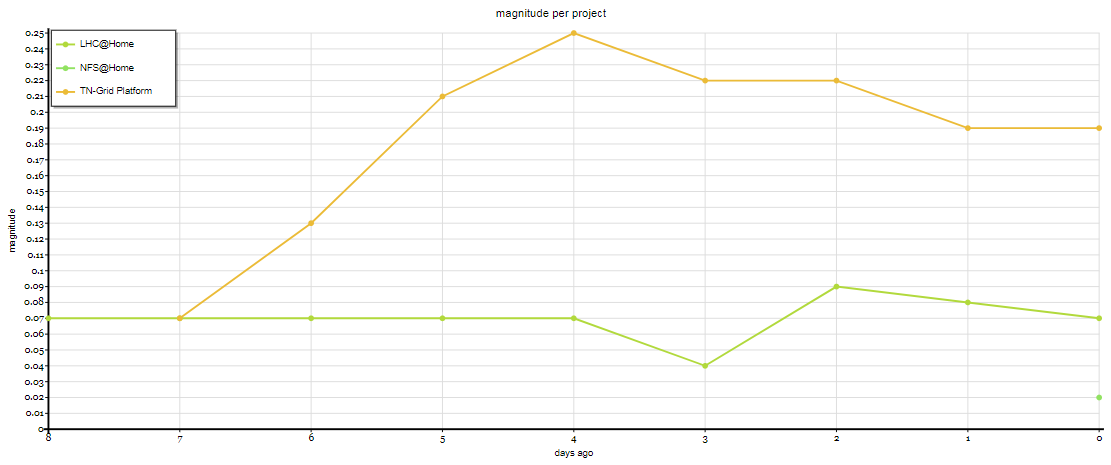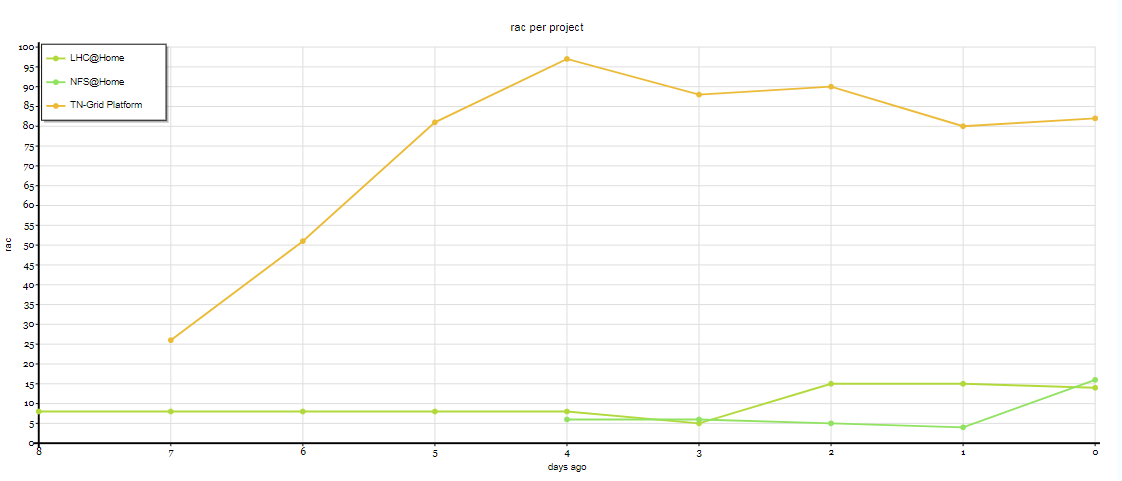 In principle , I don't want to use the computers permanently on purpose for the BOINC. I used to switch on the computers when I am at home.
My aspirations for the moment is just to test the BOINC platform, by helping with some CPU power to the scientists. I know that I am not going to earn so much GRIDCOINS this way but... I enjoy BOINCing!!

@toofasteddie