I got Gridcoin and SolarCoin in a UK science magazine.
I subscribe to a magazine in the UK called FOCUS, its targeted at the armchair scientist. Last month they ran an article on investing in Bitcoin and cryptocurrency that actually was quite good.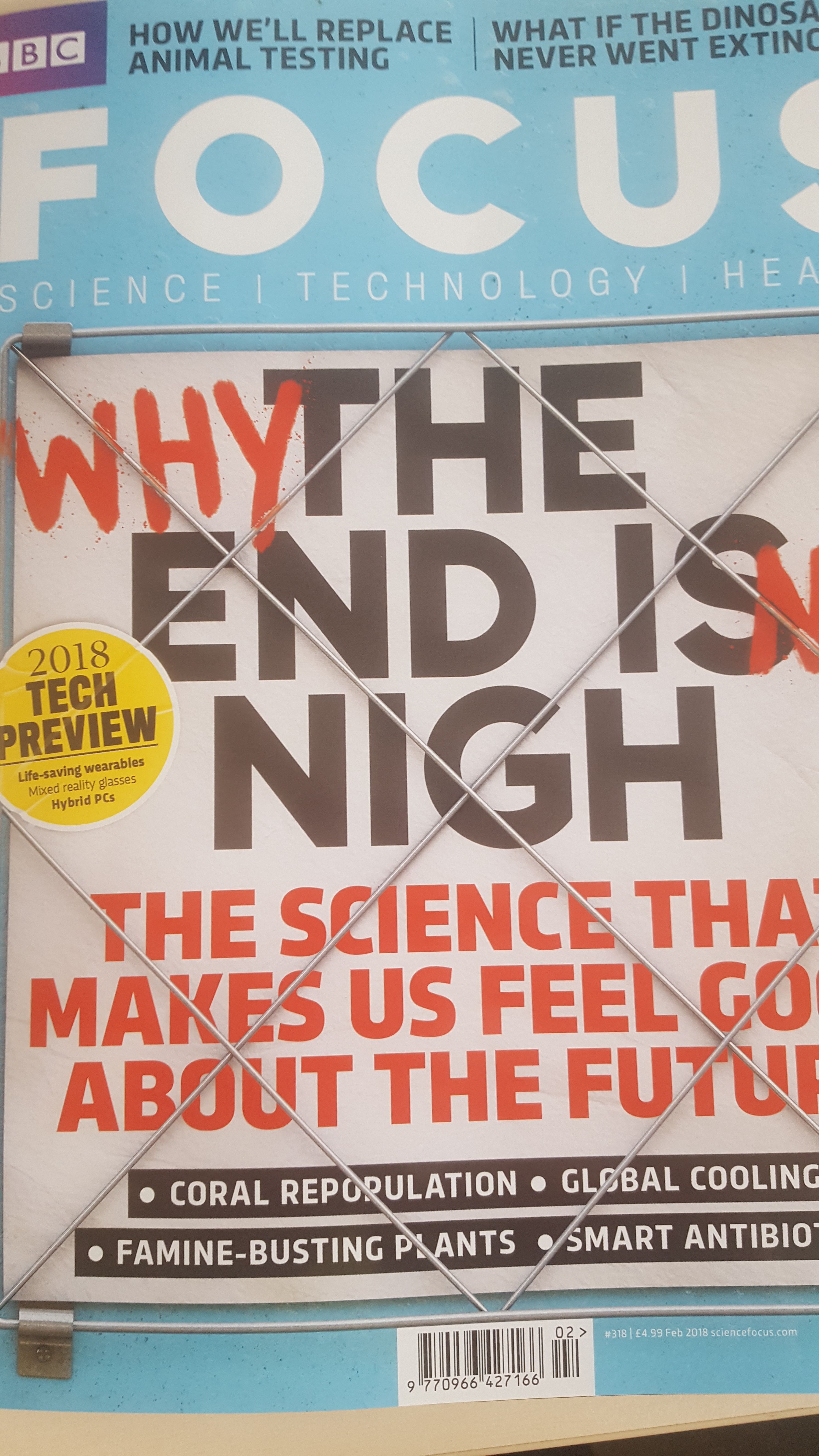 One point they missed was that you can do more than invest money in crypto, so I set forth to give them and their readership a little information about some of the more worthwhile cryptos available, and let readers know they can 'mine' them with minimal investment: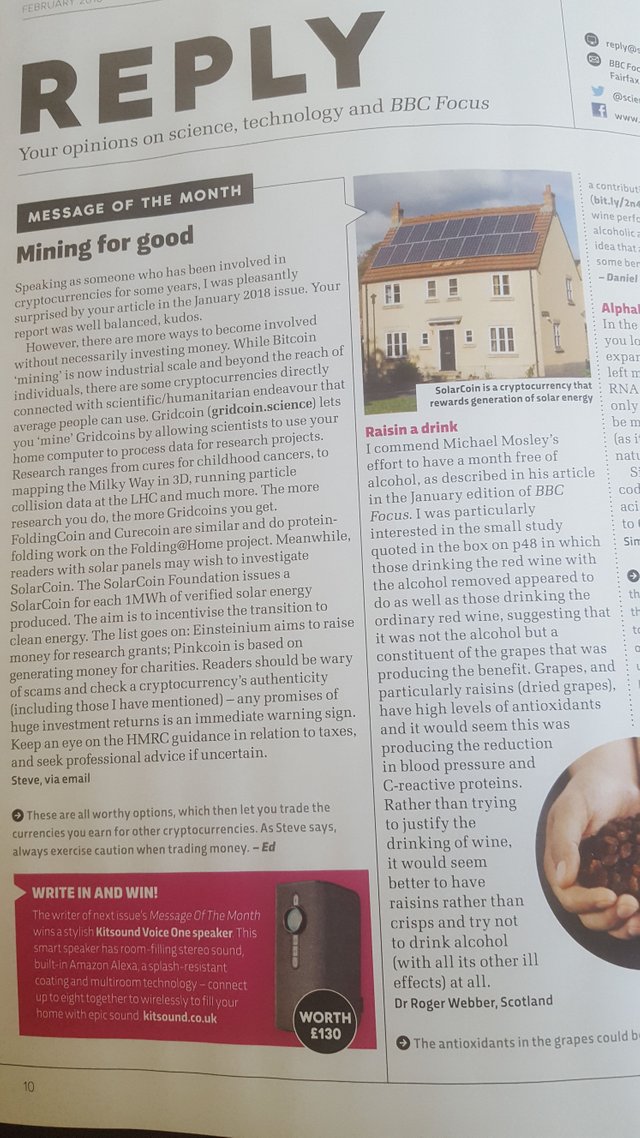 I dont know how many people I reached, but as it was LETTER OF THE MONTH, hopefully there were just a few.