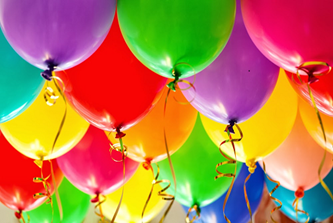 In an ongoing effort to become Number 1 for all whitelisted Gridcoin projects, team Gridcoin has achieved this status for two more projects in the last two weeks:

A big thank you to everybody crunching these projects and enjoy the success!
Here are the
BOINCStats
snapshots for both projects:



Looking at all whitelisted projects, we only have three projects to go:
Primegrid (currently nr. 4) – based on the current output we will be number 1 in six months

[email protected]

(currently nr. 7) – based on the current output we will be number 1 in six years
World Community Grid (currently nr. 16) – based on the current output we will only reach number 2 in 10 years because IBM is too strong to over-take at this stage.
So let's continue to crunch these and other projects, to reach the number 1 position for all whitelisted projects.


Gridcoin
is an open source
cryptocurrency
(Ticker: GRC) which securely rewards volunteer computing performed upon the
BOINC platform
in a decentralized manner on top of
proof of stake
.

BOINC
(Berkeley Open Infrastructure for Network Computing) is a distributed Internet platform and was launched beginning of 2002 and it rewards participants with credits for performed work. BOINC is an application available for multiple Operating Systems and uses the unused CPU and GPU cycles on computers to perform scientific work.

Thanks for reading. Follow me for more BOINC & Gridcoin related articles.