This is a follow up to a post from three weeks ago with new information.
Based on data gathered from the "Combined Teams" chart of the Free-DC Distributed Computing Stats System (http://stats.free-dc.org/stats.php?page=boincteams), team Gridcoin has overtaken the Recent Average Credit (RAC) of team SETI.USA and is holding third place on the BOINC (Berkeley Open Infrastructure for Network Computing) leaderboard. See this chart of positions two through six: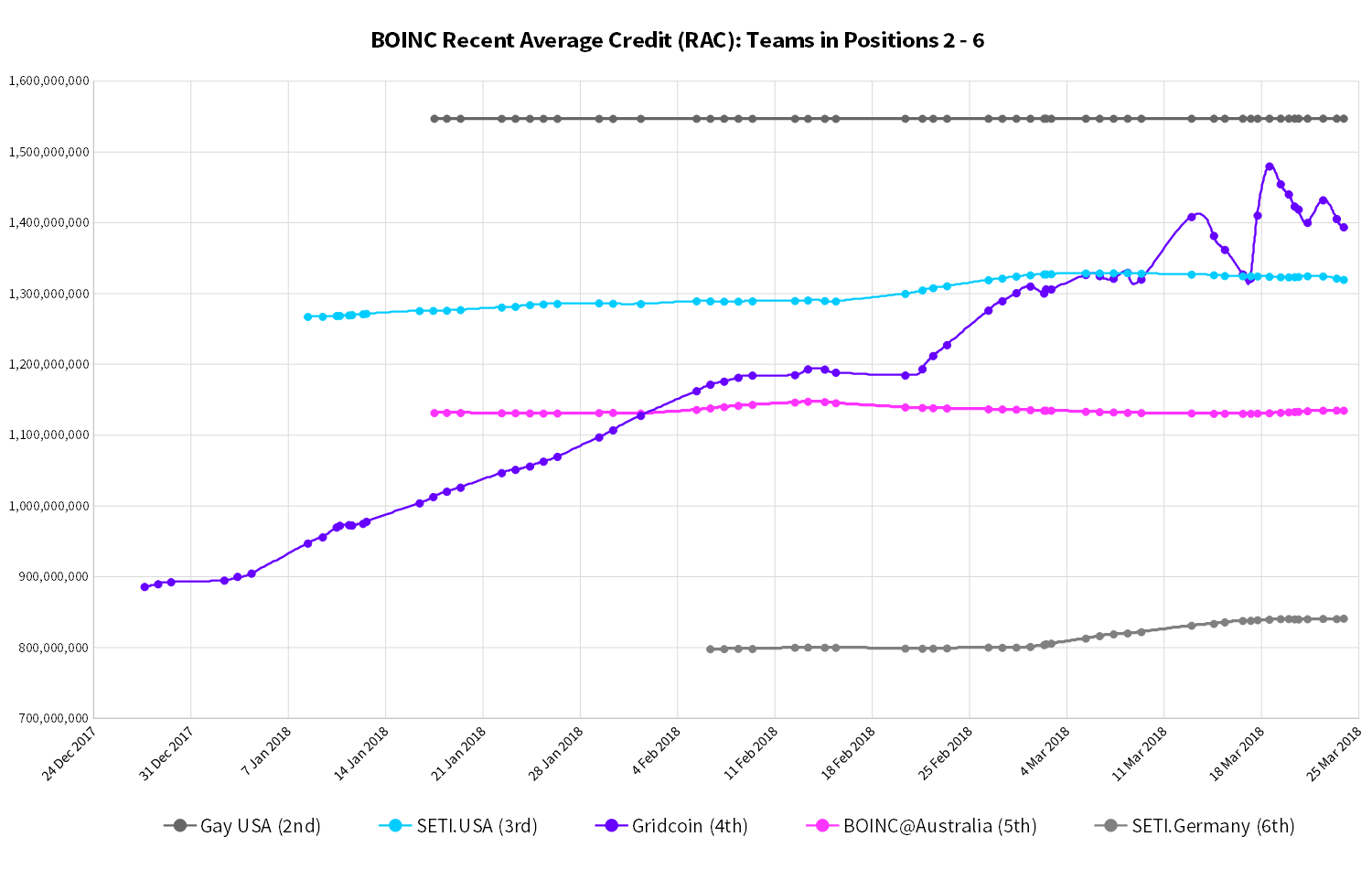 You'll see from these charts that over the past three weeks, the RAC of team Gridcoin has been fluctuating more irregularly. I'm not sure what's causing this, but would guess that it has to do either (a) with how different research projects are reporting credits, or (b) with Sourcefinder being removed from the Gridcoin project whitelist on or about March 1st, 2018.
Here is the chart zoomed out to show all top eight teams. The only team with significant movement or growth is Gridcoin: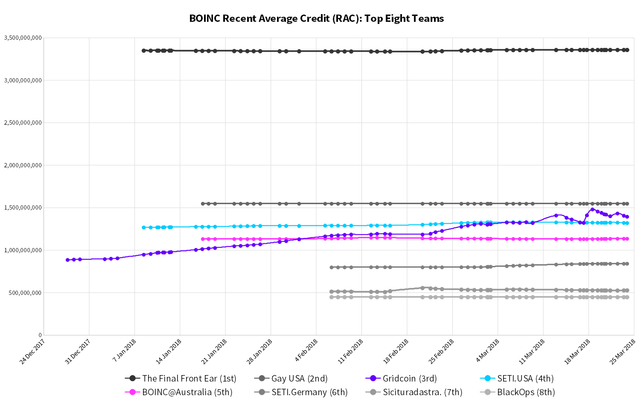 In general, team Gridcoin's RAC is trending upwards, but I'll be providing another update in a few weeks.
Previous post on this topic:
https://steemit.com/gridcoin/@grwd/team-gridcoin-set-to-surpass-seti-usa-for-3rd-place-rac-on-boinc