Right now mining of Bitcoin and other Cryptocurrencies is hard.
But there is Gridcoin!
Let me share success story of mining Gridcoin
The reason why I got interested in this coin, is that mining process helps science and not wastes energy and power.
So I started to mine Gridcoin few weeks ago and here are results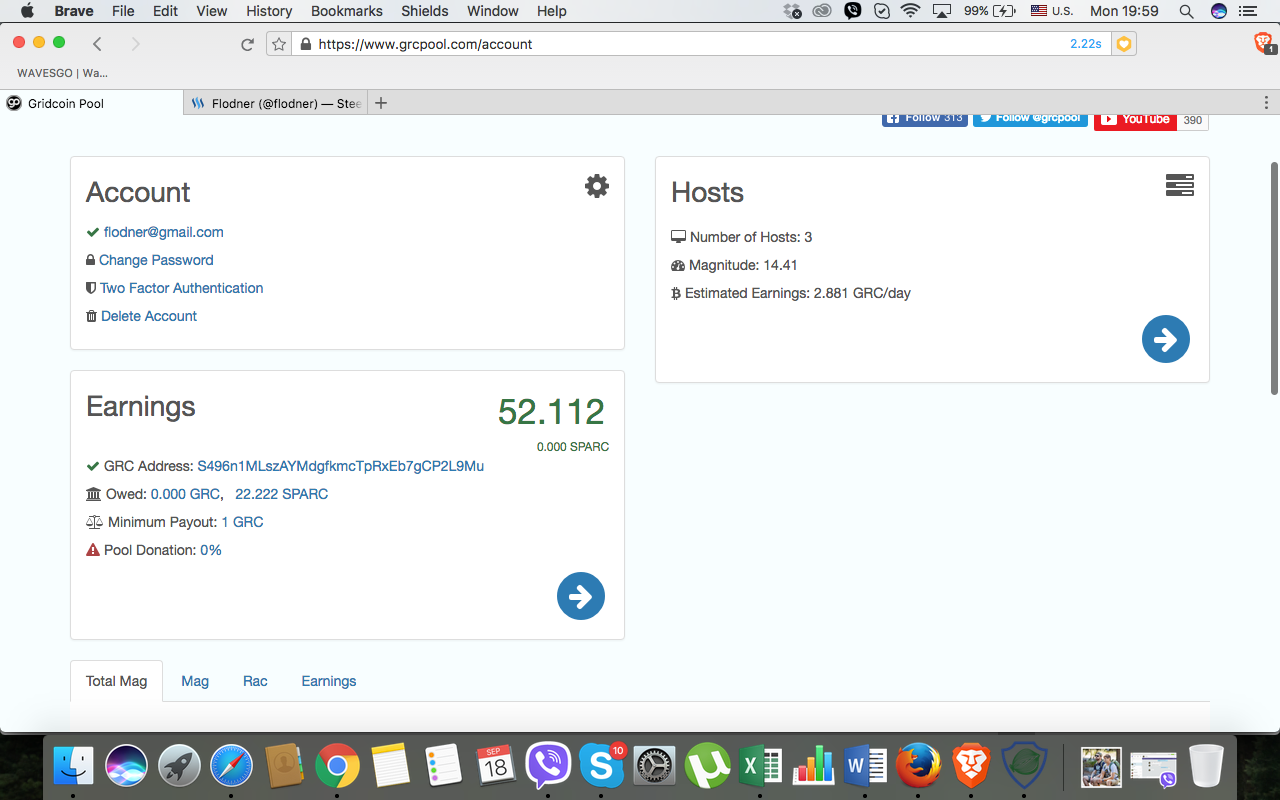 I mined more than 52 GRIDCOINS!
What's more important - the more you mine - the more you get!
As you can see I have 3 HOSTS - it means 3 devices which I used to mine.
MacBook Pro - I mined on it only 1 day, to test. Then stopped, because it's really not so good to work on it while it's mining.
But I have other devices, why not to use them
iMac - it was most powerful, as it also used GPU (AMD video card, not only CPU)

Lenovo laptop
Right now as I write this post 52.112 GRC = 1.65 USD
That's not much, BUT
I'm sure GRC will grow because first of all it has good concept, and secondly active community, even here on Steemit I follow some people who are active in Gridcoin!
And of course let's use Gridcoin for buying/selling good and services!