I have attained 1 Billion [email protected] BOINC Credits and #1 RAC - Update on the Hunt for a Pulsar!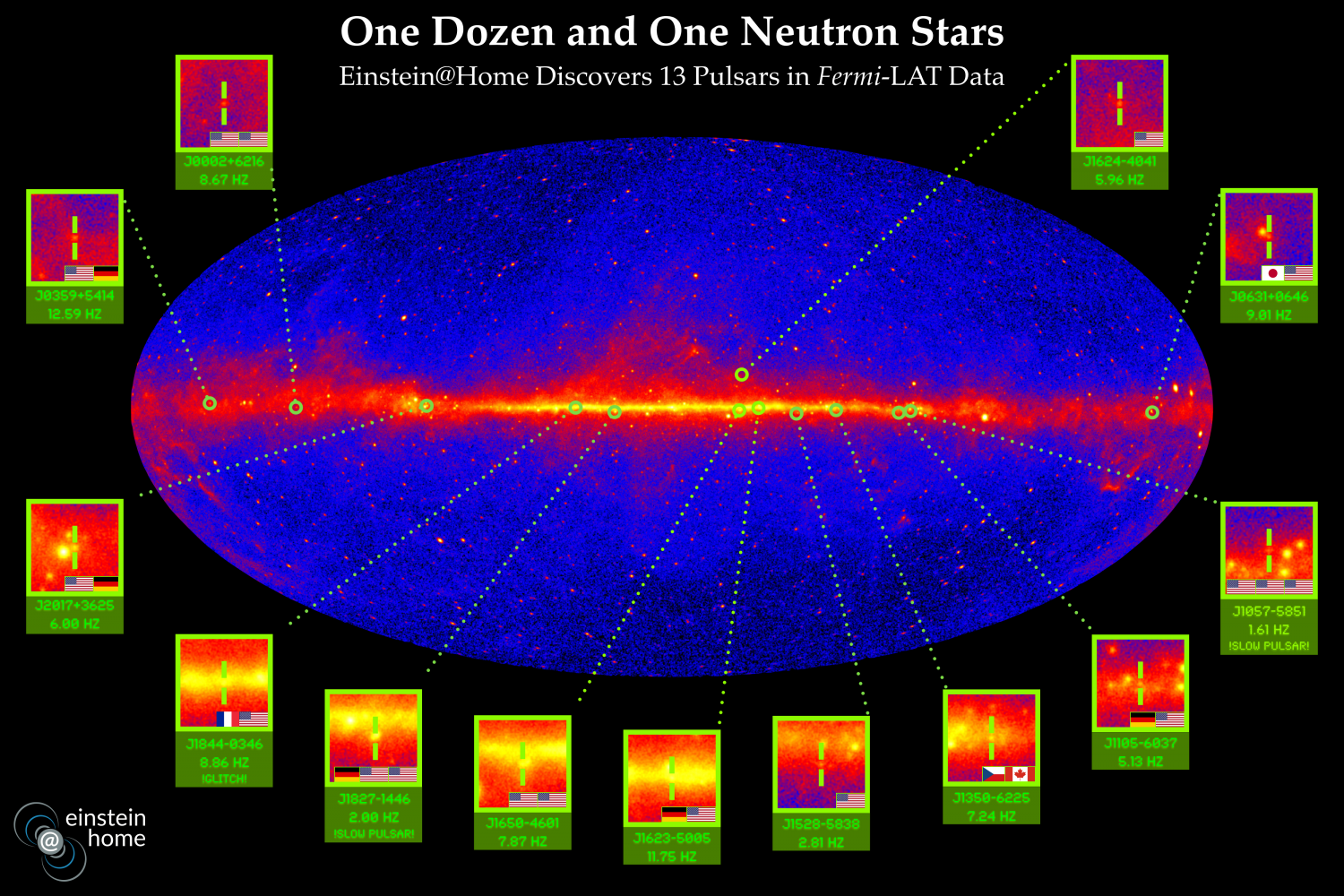 What you are looking at is the latest batch of neutron stars discovered by the BOINC project [email protected], which searches for incredible cosmological objects and gravitational waves. Bored of deciphering Nazi codes at [email protected], I joined the [email protected] neutron star search in full force a little over a month ago with my cluster. Today, I am stoked to announce some major milestones, despite still not having found a new pulsar:
I have crossed the 1 billion credit milestone, joining an elite group of people who have managed to do so. I would like to congratulate grcpool.com-1, who in just the past few hours has also achieved this incredible feat! Well done to all involved!

Just over 2 months after setting my sights on outcompeting the ATLAS cluster in Germany, the goal has been reached! A member of Team Gridcoin is now the top cruncher of [email protected], beating the project's own cluster! If someone would like to suggest something to put in my (currently empty) bio page to promote Gridcoin, I am very much open to suggestions.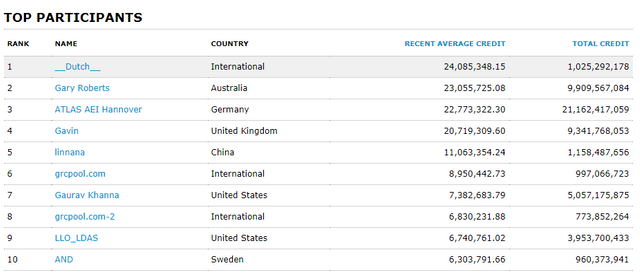 I thought it would be interesting to see how much compute I am actually able to commit to the neutron star search, so I did the math:
Current RAC of 24,000,000
Flat credit payout of 3465 credits per coordinate analysed
Total compute size of 525,000 GFLOPs per coordinate in the sky
Together, that yields a total of 3.68 Exa-Floating Point Operations (EFLOPs) per day! Now, before anyone decides that is impressive, Team Gridcoin as a whole is far more insane! We boast a combined RAC of almost 90,000,000.
This means Team Gridcoin brings to bear an utterly staggering 13.8 ExaFLOPs/day of compute, on [email protected] alone!
At this rate, we will soon finish identifying all the neutron stars near the galactic core. [email protected] is already pointing its sister arrays in the other direction, towards deep space. The analysis of this data requires too much VRAM to run on most GPUs, so it can only be done on CPUs for now. As a result, there is a lot less competition for the moment. Maybe your chance to discover an astronomical anomaly for yourself?
---
Content Credit:
Pulsar Map, [email protected]