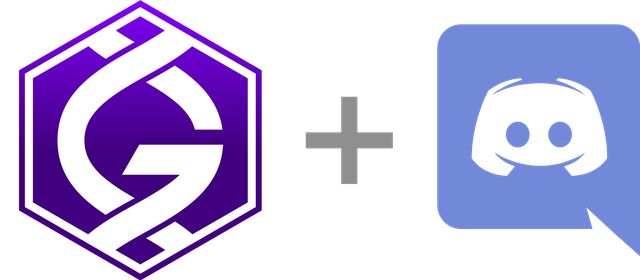 After many late nights of development, I am glad to finally present to the Gridcoin community a Gridcoin wallet chat bot for the Gridcoin Discord server. The bot is originally developed by me with the help of some crucial individuals and aims to provide an easy way for new users to get accustomed to the Gridcoin way of doing things.
The following post will outline the main features of this bot and how you can get started receiving GRC without downloading the official wallet software.
Getting Started
---
To access the bot, you will need to have access to the Discord software and also join the Gridcoin Discord server.
Once joined, type !selfrole Cruncher so that you can access all the other channels. (This is another bot, not mine)
Type %new to get your new Gridcoin wallet account.
Type %faucet to get some starter GRC.
Type %bal to check your balance and show off your address.
Type %help for a description of other commands.
Features
---
The following To Be Announced (TBA) features are those that have been theorised and may be implemented in the future with many more located on the readme.
Deposits and Withdrawals
At its most basic level, the bot acts as a wallet. It is able to receive, store, withdraw and track the balance of your coins. The only catch is that there is a service fee (currently 0.5 GRC) to withdraw your coins as I sort of want to cover the cost for running this thing on my own hardware. Deposits are extremely fast but withdrawals are limited to a certain amount of confirmations.
Giving/Tipping
If you wish to transfer funds in-server but want to avoid fees, you can! All in-server transactions are absolutely free of charge. This also incentivises tipping for good work or content. To do this use the %give command.
Donating
The bot will include a list of trusted donation addresses such as the Gridcoin Pool, block explorers such as Gridcoin.network and Gridcoinstats, BOINC projects such as PrimeGrid and of course I, the developer. You can then easily tip these individuals or organisations using your wallet balance within the bot, encouraging this process of micro-tipping.
Faucet
An essential need for new users. With the addition of a faucet, this bot makes it even more easier for users to get started with Gridcoin. The added benefit of this is that this faucet will also have a fixed address and thus can be topped up by generous contributors from anywhere.
Staking (TBA)
From what I know about how the Gridcoin client works, by having your coins in your discord wallet, you should be entitled to interest as if you were holding the coins in your own wallet as long as withdraw and donation operations are kept at a minimum. This will have to be observed in the future, else if anyone knows of a better way to make this happen, please let me know.
Rain/Soak (TBA)
A feature that allows you to rain Gridcoins on the active users of the server, possibly to help out new users but also just as another opportunity for generosity.
Help Topics and Getting Started with GRC (TBA)
To go the extra mile for new users, I am considering adding some brief steps on how to get started with Gridcoin crunching, specifically the pool. By having the bot, users will be able to easily set up a place to pool their crunched coins and get up and running in no time at all.
Block Exploring Features (TBA)
The bot currently has a feature that allows you to peek at the latest block on the network to quickly compare hashes but I am also planning on implementing much more complex functionality as development continues such as detailed block information and transactions.
Contributors
---
The source code of the bot can be found here.
Conclusion
---
I would like to make a note here about the BOINC OS project.
No it is not dead, if anything, be prepared to see some big updates happen. The next update will include the complete helper program which is now capable of handling locale and keyboard layout changes. Future updates will include additions to the graphical spin and work on a temporary OS for virtualbox or ad-hoc requirements. I should not forget to mention @tcblack for his work on the network boot BOINC OS spin which you should see come to fruition in the near future. I've heard he is working diligently on it and I applaud him for his work!
Thank you all for the support!
---
Gridcoin Discord | BOINC OS | GitHub | [email protected]