You are viewing a single comment's thread from:
RE: HOLD Your GRC - the Research Coin! We have a Long Way to Go!
You know why it's so awesome to see GRC get recognized? It makes science cool! "My computing power is used to analyze molecules with a potential cure for major diseases and mapping the Milkyway or the human microbiome. And I get paid for it." How cool is that?
I've been crunching GRC for 4-5 months now with CPU only. GPU I'm using for EXP mining, which has reached ROI for my GTX 1050TI with the all time highs of over $8 right now! I purchased my GPU originally as a gaming upgrade but the inflated GPU prizes led me to mining and Ethereum. And that's the reason why I eventually found my way here to Steemit writing this comment about how cool GRC is! (Damn, this universe almost makes me want to believe in destiny; such a fortunate series of events it has been that has led me into crypto from gaming. And some gamers just keep bitching about high GPU prizes. God damn; why not just join with the "devil" if you can't beat it? They have no idea what they're missing on just because they keep hating miners.)
Sorry, I got "little" sidetracked with this comment. But back into the point...
I started crunching when GRC was in the 2-4 cent realm, earning about a 1 GRC per day and, having now crossed the 200 mark (yay!). I didn't mind getting only cents per day because the power was going for a good cause, while I didn't use the excess unused power anyway. But it seems like my few coins could make some pocket cash in the future. But I'm hodling all of my cryptos for a loooong time, GRC included.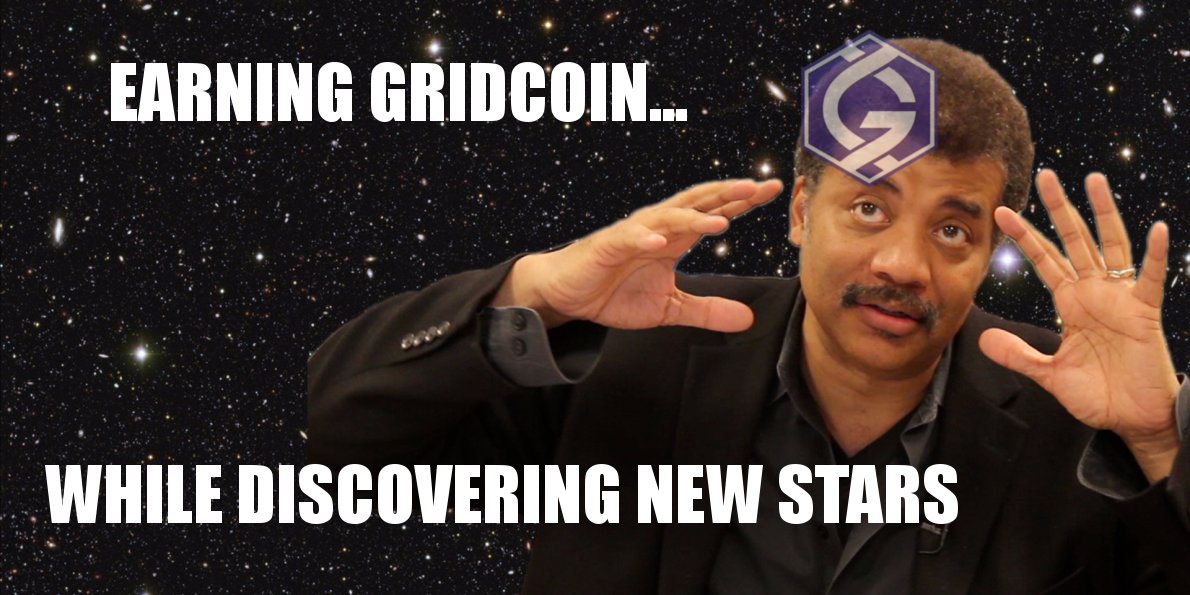 Had to do it :D
You must have a beast research lab to mine GRC for $200 a day!!
Btw, do you know how to redeem the SPARC from mining? I'm mining in grcpool if you need to know.