Conclusion of the 2019 World Community Grid Thor Challenge
For those who haven't been following along, today was the conclusion of the 2019 World Community Grid Thor Challenge, hosted by Crunchers Sans Frontieres. Gridcoin advanced through weeks 1-3 and participated in the finale this past week, finishing in 2nd place!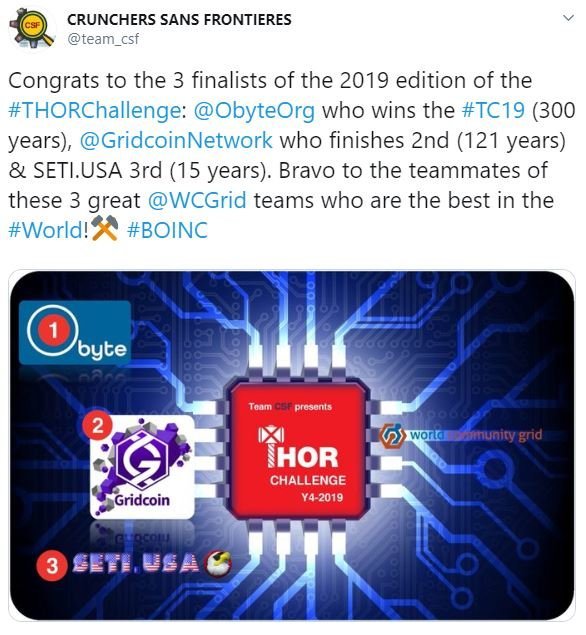 Perhaps even more exciting is our total time contributed over the last week: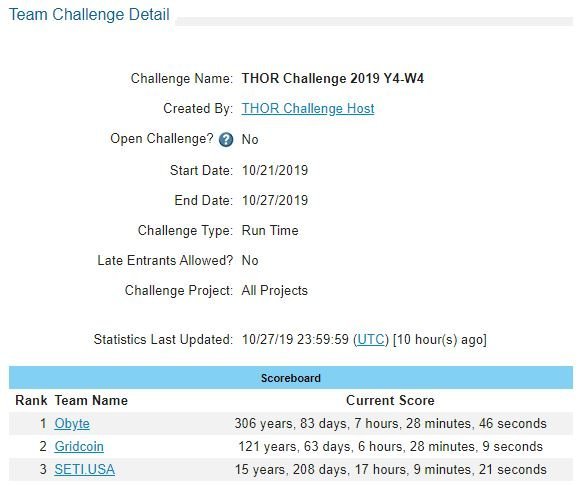 That's right folks, over 121 years of scientific computation was done by team Gridcoin in just this last week on one project. Even though we may not have won first, this is still an amazing feat.
To celebrate the occasion I rained 20,000 GRC on all crunchers of World Community Grid based on magnitude. You can see the transaction here:
https://gridcoinstats.eu/tx/0c1869e6897d05af31f07b776450dd37ebaa3518c329a9d919bb64e64dbf79ec
Thanks for participating and helping crunch for science everyone!