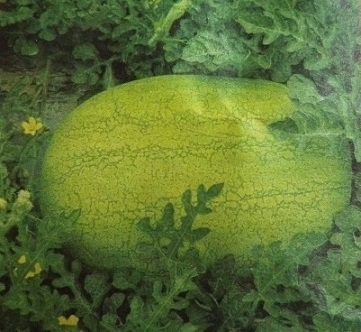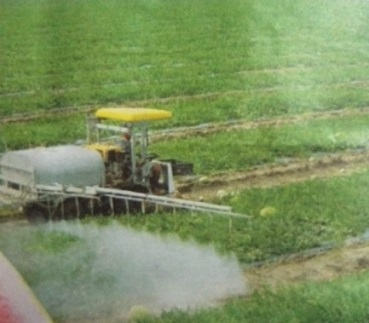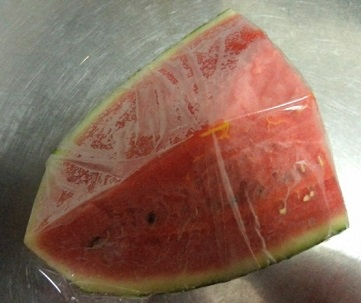 Western watermelon
Watermelon (scientific name: Citrullus lanatus)
This is a juicy and low calorie fruit.
Most fruits have high calories, and the lowest calories are melon fruits, such as cantaloupe/watermelon/melon...
Watermelon is native to Africa, but in my country, it has been planted in large quantities.
On the production of watermelon, ranking in the world, China's output is the first.
The earliest visible watermelon literature was recorded in Egypt. Legend has it that watermelon is the creation of a certain god in Egypt.
The color of watermelon pulp is red and yellow.
Watermelon can make wine: After soaking watermelon juice in alcohol or after fermentation, you can make watermelon wine with moderate sweetness.
Watermelon skin can also be eaten. Among Chinese food, there are some dishes that use watermelon skin.
How to choose watermelon:
When the watermelon is in the result, if there is a Empty hole inside, it will affect the taste.
Therefore, watermelon the selected, people often tap the watermelon and listen to the sound, if the sound gently is not good, and sound dull is better watermelon.
The shape of the watermelon tree is like vine, and its fruit is squatting on the ground, so the fruit harvested after the rainy day will absorb more water, the sweetness will decrease, or the taste will be poor, even at the center. It's rotten, so try not to buy watermelon in the rainy season.
Watermelon is quite large, so one person can only hold one, so when you choose, look at the Watermelon skin for damage, if it there is a place to be hit, where the flesh will be very Fast rotting.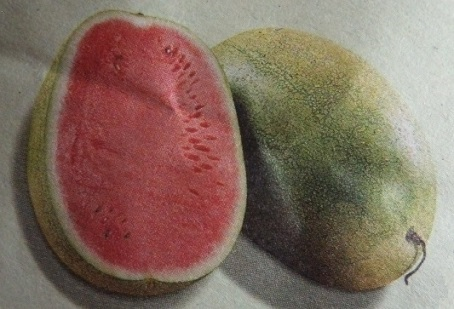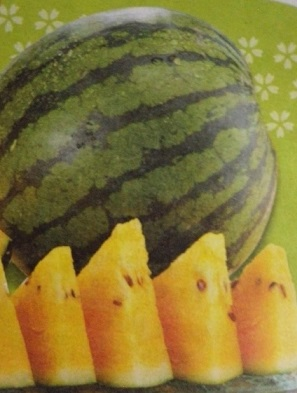 Western watermelon
西瓜(學名:Citrullus lanatus)
這是一種多汁和低熱量的水果.
大多數的水果,其熱量都很高,其中熱量最低的就是瓜類的水果,比如哈密瓜/西瓜/甜瓜...
西瓜原產於非洲,但在我的國家,已大量的種植.
論西瓜的產量,就世界各國來排名,中國的產量為第一.
最早可見的西瓜文獻紀錄在埃及,傳說西瓜是埃及的某位神明的造物.
西瓜果肉的顏色有紅色和黃色這兩種.
西瓜可以製酒:將西瓜汁浸泡在酒精中或發酵後,便可以製作出西瓜酒,其酸甜度適中.
西瓜皮也是能吃的,在中國菜之中,有一些使用西瓜皮的料理.
挑選西瓜的方法:
西瓜在結果時,其內部若出現了空洞,便會影響口感,所以在選擇西瓜的時後,人們常會敲擊西瓜,聽其聲音,聲音清脆的大都不好,聲音沉悶的表示比較好。
西瓜樹的形狀像蔓藤,它的果實是趴在地面上的,所以在雨天過後所採收的的水果,因為吸收過多的水分,甜度會降低,或者口感不佳,甚至其中心處可能有爛掉,所以盡量不要購買在雨季時候的西瓜.
西瓜蠻大顆的,一個人也就只能抱起一顆,很難雙手各抱1顆,所以在挑選的時候,看看外皮有無損傷,有被敲擊到的地方,該處果肉會很快的爛掉.