Steemit Feeds Me Noms - Literally!
Hello friends! I want to extend to each of you a giant virtual hug and lots of love and gratitude, because without even knowing it you provided me with sustenance for life, delicious food!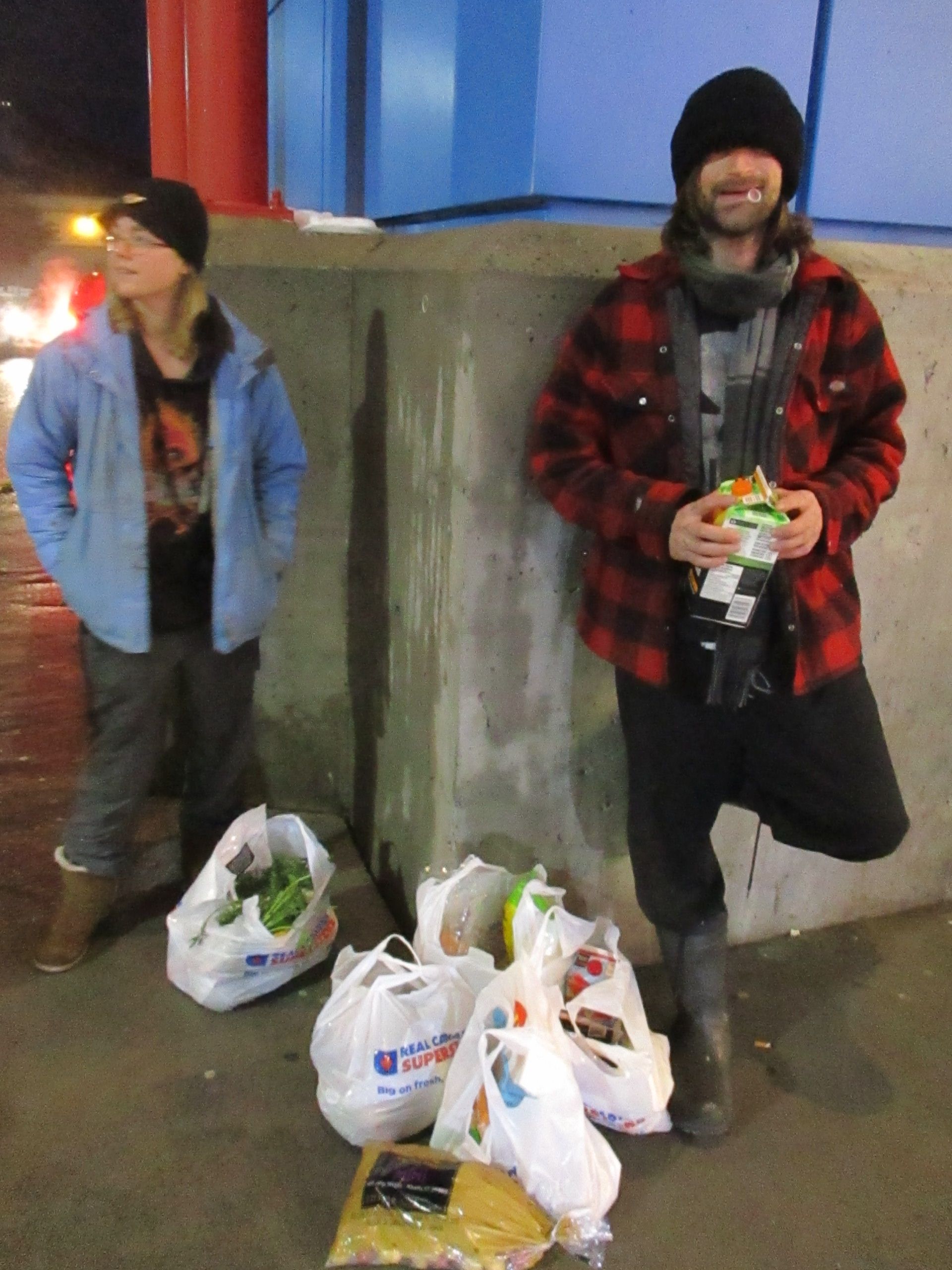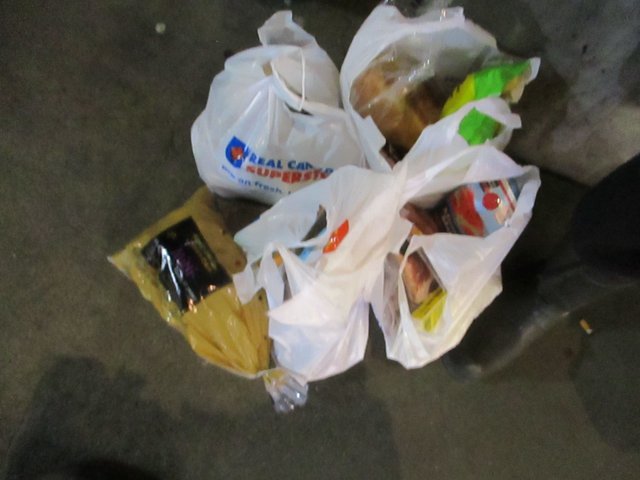 This is @offgridninja and @wisewoof outside of the grocery store with lots of food! It isn't home grown or from a local market, but it provides sustenance! Sure beats eating canned food, that's for sure. I bought these groceries entirely with my earnings from Steemit! 
Thank you friends for providing my blog with up-votes and views because you are actually making a difference in my life, and allowing me to give and feed myself and my community. Being able to feed my community is actually priceless, and I love being able to do that! My end goal is to be able to feed everyone without the grocery-store and through the homestead, but I still gotta eat well I am striving to reach those goals. I also believe that eating delicious food can be important for living a fulfilled life. Many gratitudes for you Steemians!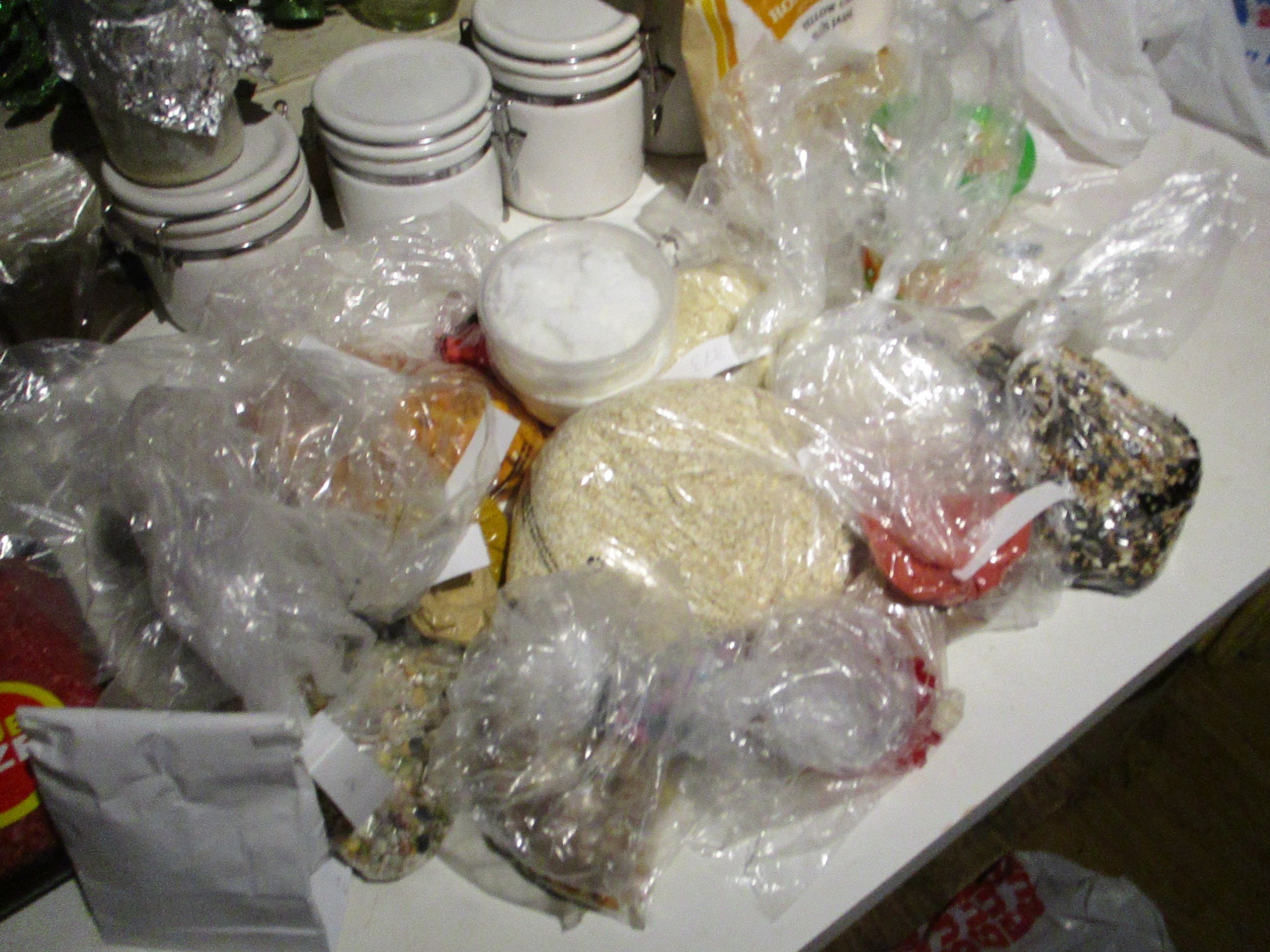 I also got a whole bunch of baking supplies and drink-things from Bulk Barn, probably my favorite place to shop. I will also be making apple crisp, cupcakes and cookies with Steemit funded ingredients, to share and munch out on!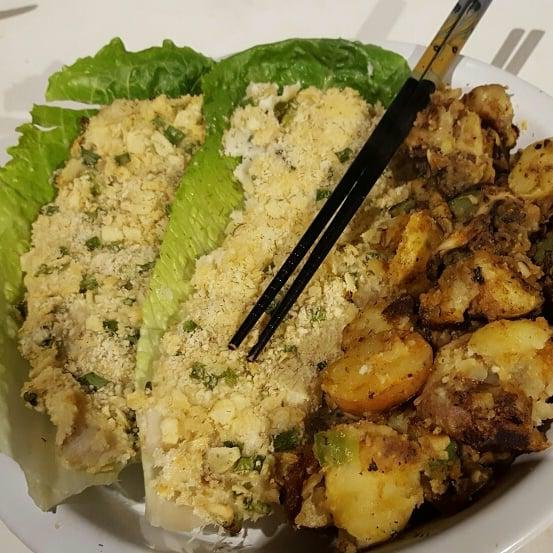 This is a Steem powered meal, transformed into yummy food by @offgridninja ! It is cod fish and some potato/sweet-potato mushroom mix. Absolutely delicious, thank you Steemit for feeding me through the power of the blockchain and the internet, and thank you @offgridninja for making it into yummy sustenance! 
There are only more heights to be reached, especially with all the Capricorn energy, I am optimistic for the coming year in that I will be able to fund all my projects with Steem, community and hard work!
Thanks again for your time and support, I will have more Planets in Capricorn tomorrow and hopefully some Veggie Study Guides as well. Loves for all of you <3