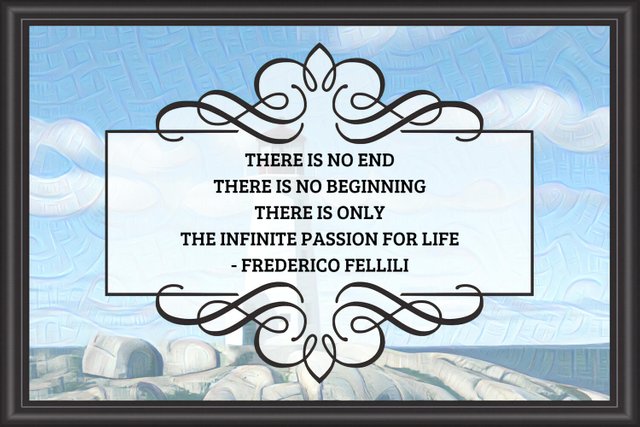 This series features cover image graphics with inspirational quotes that have been placed onto artistic frames. As part of the growing collection of digital content creator resources being made available on my website...they are completely free for personal use anywhere online or in website articles...blog posts and on social media. Each one is already optimized for the smallest file size. Credit or attribution is not necessary to use these graphics...but linking to this page or the website archive is very much appreciated so that other people can enjoy them. Please do not sell...modify or claim any of these graphics as your own.
All of the liquid steem earned from these posts will be used to purchase sponsorship shares for the steem basic income program.
I do not claim ownership of the quotations...however high resolution commercial use and print ready copies of the blank background frames themselves are available for purchase on request with your own custom text. The book that inspired this collection is called 'onwards & upwards' and I have handpicked and included one hundred nuggets of wisdom that have personal significance. They have either helped me through rough patches...are reminders of what really matters...or just have this charming little way of making me smile. I hope these graphics will bring you as much enjoyment and happiness as creating them has done.
✨ COMMENT TO WIN SBI SHARES ✨
To encourage engagement and allow for mutual minnow growth...I will be sending out some steem basic income shares every week. The amount fully depends on how much these posts earn. A minimum of one share will be awarded each week but I look forward to being able to offer a lot more. This is very open ended...so say anything you like! But your comment should be something relatively interesting and conversational that you put some thought into writing. You are welcome to leave a different comment on every new post to earn multiple entries and also...in the weeks to come...on previous creative quote posts past payout that you haven't commented on before...for even more chances to win free upvotes for life.

To be eligible to win some sbi shares...just leave a thoughtful comment! Upvotes and resteems are optional but will be awarded with two extra entries. Receiving a 10% upvote means that you have been successfully entered in the next weekly draw.
Going forward...it would be nice to include early bird trivia questions to directly earn some steem and expand the prize offerings into custom made graphics...or tokens that promote other front ends and applications....or even physical products like stickers and postcards. I will be eternally grateful to anyone willing to provide these sponsorship opportunities!