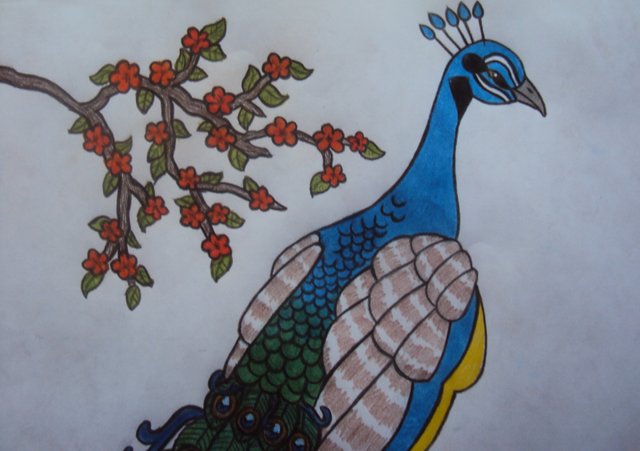 Hello everyone! I'm happy to participate in this contest created by @agneslaczo. To enter, you have the options of drawing a bird, a grandma or a grandma with a bird. I decided to choose bird because I was interested in doing something colorful.
I went with my favorite bird, the peacock.
Also, did you know that peacocks can fly? These large birds with impressive tails, when in flight, look like a passing rainbow. However, they can't fly long distances.
Source
This was also a personal challenge because I'm not very used to draw animals, but I have been trying to expand my habilities. I'll show you the drawing step by step.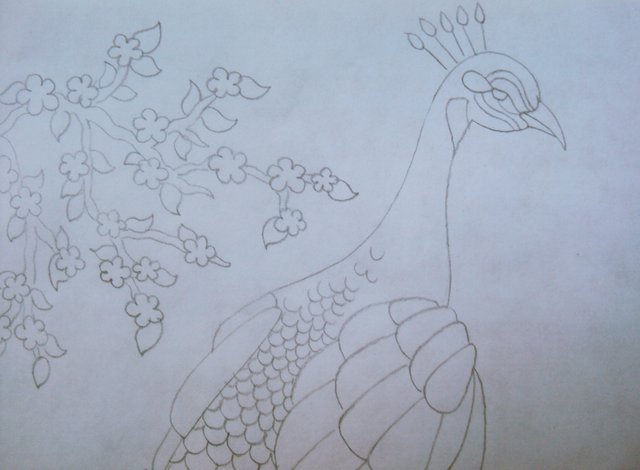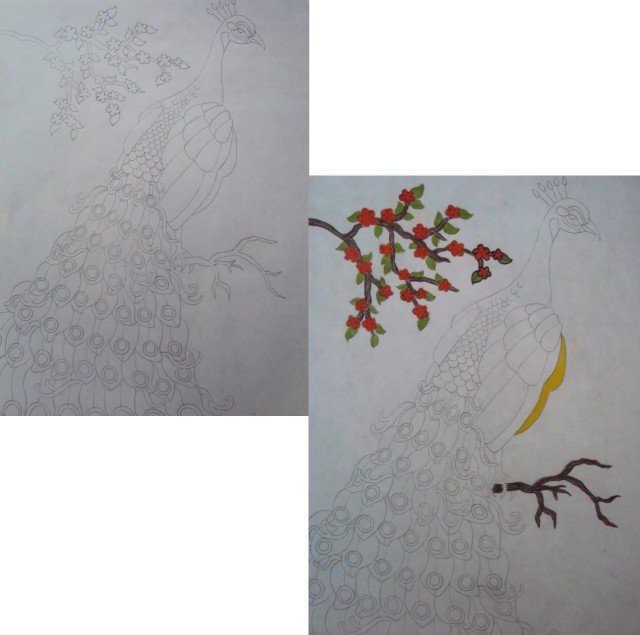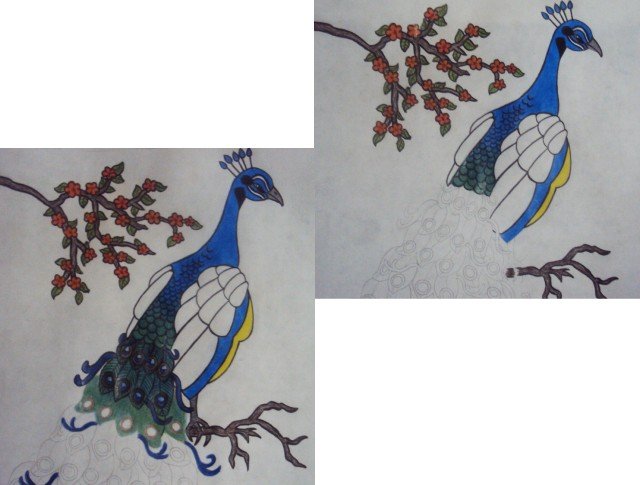 And here's the finished peacock! It was very fun (and harder than I thought!)