One Arm Of The Institutional Crime Network Is Being Publicly Scrutinized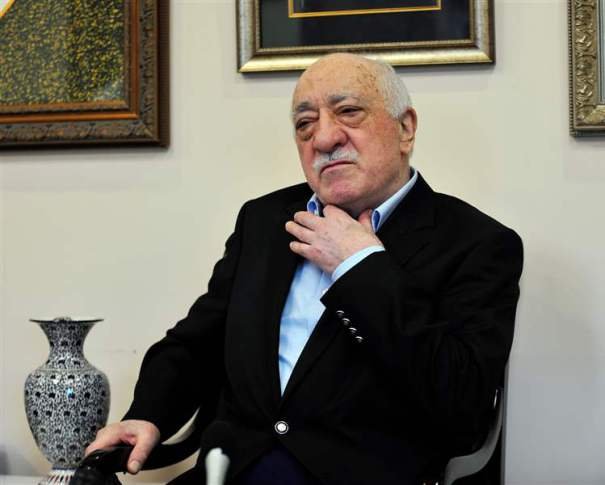 URGENT CRIMINAL REPORT:
Radical Islamic Cleric Fethullah Gulen's U.S. safe haven may no longer be safe... @ronmamita

Newsbud's founder Sibel Edmonds announces she will be in Austin, Texas with members of the Newsbud team to take on the Gulen network and their pocketed politicians on Tuesday December 12th.
"Turkey and the Turkish people expect the immediate extradition of Fethullah Gulen from the United States to Turkey, so that he can stand trial," the embassy statement said, in the first official Turkish reaction to the newspaper report. "As we stated previously...-reuters.com
Interesting connections:
Sep 1, 2017 The criminal charges have added to Mr. Erdogan's irritation with the United States, which predates Mr. Trump's presidency. Mr. Erdogan has repeatedly called on the American judicial authorities to extradite Fethullah Gulen, a cleric who lives in exile in Pennsylvania. He is the leader of a Turkish Muslim sect ... -nytimes.com/2017/09/01/
researching and exposing Wanted Terrorist and Radical Islamist Fethullah Gulen and his $25+ Billion criminal network in the United States.
[embed]
[/embed]
Titled: Trailer KILLING ED
Posted 22 Jul 2016 Visual Truth Projects
The primary bone of contention between the U.S. and Turkey is Fethullah Gülen, a shady Islamic mullah residing in Pennsylvania whom former President Clinton once called his "friend" in a well circulated video.

Gülen portrays himself as a moderate, but he is in fact a radical Islamist. He has publicly boasted about his "soldiers" waiting for his orders to do whatever he directs them to do. If he were in reality a moderate, he would not be in exile, nor would he excite the animus of Recep Tayyip Erdoğan and his government.
…
To professionals in the intelligence community, the stamp of terror is all over Mullah Gülen's statements in the tradition of Qutb and al Bana. Gülen's vast global network has all the right markings to fit the description of a dangerous sleeper terror network. From Turkey's point of view, Washington is harboring Turkey's Osama bin Laden.
…
However, funding seems to be no problem for Gülen's network. Hired attorneys work to keep the lucrative government source of income for Gülen and his network going. Influential charities such as Cosmos Foundation continue their support for Gulen's charter schools. Incidentally, Cosmos Foundation is a major donor to Clinton Foundation. No wonder Bill Clinton calls Mullah Gülen "his friend." -newsbud.com/2017/10/24/
[embed]