Satirical Exaggerations for All of your Favorite Governmental Philosophies!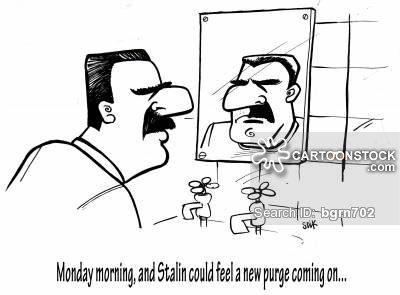 Go Follow @AlexMerced on Steemit, Learn More at www.AlexMerced.com and support his efforts by checking out www.LibertyDeal.info.
A recent post over on one of his MANY libertarian content creation pages had me rolling!! Feel free to mix & match (these are Satirical exaggerations so don't rush to be offended)
Communist/Socialist
I want all the economic decisions to be made in groups either by a centralized dictator or through a network of worker owned co-ops (because you know groups come to great decisions in a prompt manner). Profit is a four letter word, I guess my spelling is as good as my understanding of economics.
Social Democrat
I want heavily regulated markets and high taxes to pay for the government to act as a giant insurance company particularly in healthcare and education. It's all greedy corporations fault, no one else causes any problems.
Fascist
I'm fine with strong use of government power to punish people I don't like and reward those I do, because my opinion IS infallible. I don't care about the economic system long as I bend it to my will.
Nationalist
My family has been here for two or three generations and I don't plan on anyone I care about living anywhere else so all policies should be about benefiting people I identify with. I'm not out to hurt others but I don't feel bad if they are as long as my people are on top of the global social order.
Conservative
There is only one way to run a successful civilization and that is the way it worked when I was kid growing up and young adult so anything that changes how I perceived institutions to work in those days is trying to tear apart the fabric of civilization and is bad. Also anyone who doesn't operate that way are savages and shouldn't be let and maybe we can military impose our institutions on them... I mean bring them freedom.
Libertarian
I am trying to do me as best I can and all these rules are cramping my style. You are all worrying so much about controlling everything you are preventing awesome motivated people like me from doing great things if I could freely do stuff you don't let me. Also hurting people to enforce your controls is really not cool. let's make our mistakes, it's how we learn. Chill out and let life happen, it'll be cool, I promise. puff puff
Environmentalist
There are too many people and not enough trees. Malthus is and will always be right so let's stop people from making baby's and instead encourage them to plant trees. I want the government to control everybody's reckless consumption except mine... ooooo you have a private jet, can I ride with you? It's for the environment of course.
Also, Don't forget to join Alex Merced for Vice Chair of the LNC - Libertarian National Committee!!