NEW STEEM MUSIC CONTEST! | #GOT16s ?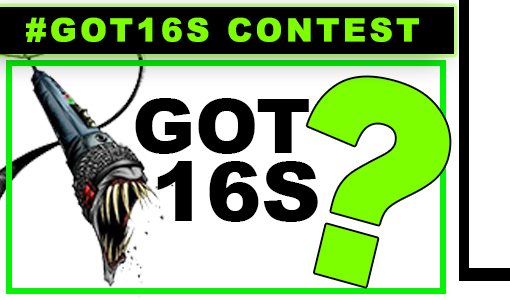 I thought it would be cool to come up with something for this week to feed the competitive Steemit rappers. If it goes well it could be a cool addition to the rap scene on here.
#GOT16s contest is based heavily on Lyrics. Judging will be based on how well you can come up with clever lines and metaphors or how well you can tell a story.
MAKE SURE YOU POST IN THE Submission post: ENTER #GOT16s
---

1. RESTEEM AND LIKE...
This post to be considered.
2. RECORD...
Your best 16 bars acapella or on an instrumental of your choice. You can use your phone, Youtube, Dsound, Dtube.
3. POST...
Create a post on your blog using #Got16s as your first tag.
---

1/3 UPVOTES ON YOUR BLOG POST.
1/3 UPVOTES + VOTES ON SUBMISSION POST COMMENT ENTRY.
We will edit the story to include all submissions at cut-off time and people can comment their vote.
I will Judge this week but if you want to be a judge email me at [email protected] If enough people enter I would like to do a bracket-styled competition in the upcoming weeks.
---

1st Place: 10 $BD + 25% of submission post rewards.
2nd Place: 5 $BD + 15% of submission post rewards.
3rd Place: 10% of submission post rewards.
WINNERS WILL BE ANNOUNCED MONDAY NIGHT!