GoT Contest: Why are you a fan of Game of Thrones? | Write a post and get a chance to win STEEM!
This contest was inspired by the recent contest promoted by @v4vapid.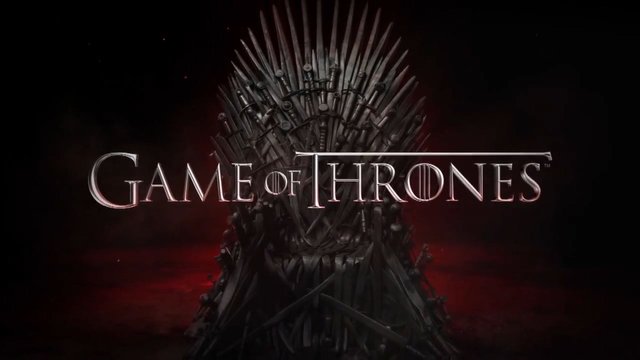 Agendor
Game Of Thrones, one of the most acclaimed series in the world (and currently the most talked about in and out of social media), is coming to an end. After the astonishing Battle of Winterfell, there are only three more episodes left for this epic journey say goodbye to the fans.
Thinking about it, I have TWO IDEAS in my mind to promote contests before the series ends and one of them I'll post now. It's something simple, but at the same time, I think it's very nice to know some of the reasons why Game Of Thrones has become so popular over the years.
Check this out!
WHAT DO YOU NEED TO DO?
Tell me 3 REASONS why you believe this show has become so iconic and has a legion of fans scattered around the world?
HOW SHOULD YOU DO THIS?
Only following all these tree small steps you'll be able to participate.
First: You MUST create an exclusive post on your steemit blog page about it (you can write your 3 reasons and put some extra text if you wanna it).
Second: You MUST use the "got-contest" as the lead tag, use (if you want to) the same post title at the time of publishing (so I can track all the posts) and don't forget to mention this post (the link to the contest) in YOUR post.
I'm working alone on this contest... So, that makes it easier for me.
Third: You MUST use the image provided at the top of this post.
PLUS (it's optional): Please (and I would appreciate it), help this contest gain visibility by giving a RESTEEM. Well, UPVOTES are appreciate it as well.
IS THERE ANY REWARD FOR THIS CONTEST?
YES! Besides being a super easy contest to participate, I'm going to put 15.000 STEEM as the main prize.
However, there will be 5 WINNERS. So, the exact prizes are:
1st Place: 5.000 STEEM
2nd Place: 4.000 STEEM
3rd Place: 3.000 STEEM
4th Place: 2.000 STEEM
5th Place: 1.000 STEEM
HOW WILL THE EVALUATIONS BE DONE?
The evaluation criterion chosen by me will be primarily your CREATIVITY when it comes to choosing valid arguments to base your answers. So, be creative and explain why you have chosen such arguments (not just write them on a single line).
SOME OTHERS IMPORTANT INFORMATIONS ABOUT THIS CONTEST:
Deadline to participate: May 08, 2019.
Results: May 09, 2019.
I'm counting on the participation of all Game Of Thrones fans to make this contest work!