🏆 #GooglyPrize 👀 Happy Holidays - Issue No. 24 👀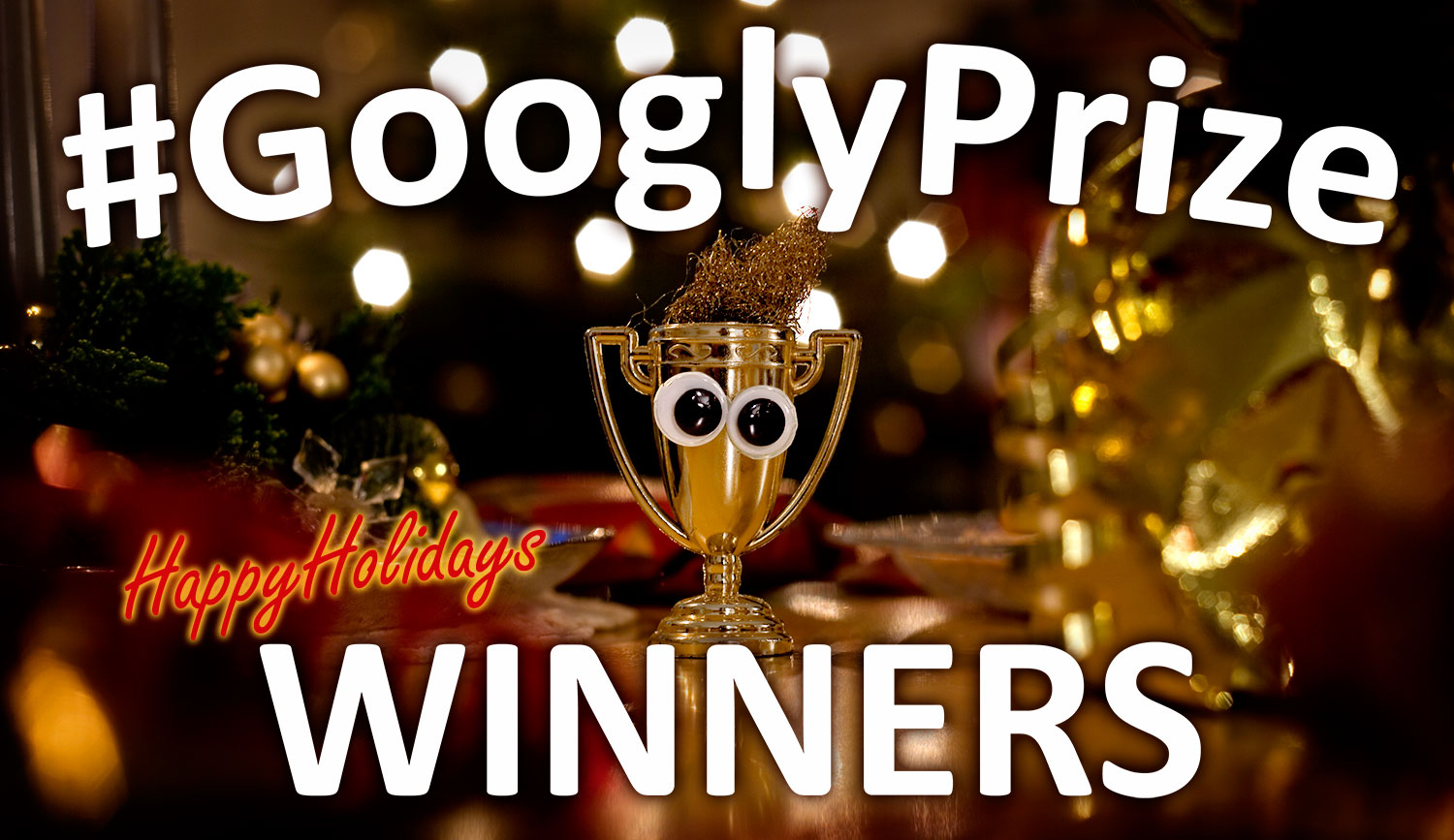 Happy Holidays!
#GooglyPrize Issue No. 24
It's Christmas Eve!
It is the time of sharing and giving, so let's get right to it then.
@ausbitbank has been playing secret Santa all week, following @googlyeyes' upvotes and giving a little appreciation to each participant.
No wonder it's been such a busy week!
We had a record number of entries again.
#GooglyEyes FTW
Thanks to @isteemithard, @krakonos, @abbijulie, @minitnow, @isabelpena, @marzi, @davor27, @hethur240, @hazel420, @marpa, @jsock, @photoquest, @outerground, @samic, @ivimipa and @melodyrussell for submitting their awesome and jolly entries for this round.
---
The Prize Pool:
rolling over from last week: 9.575 SBD
and an available delegation-prize of 90.358 SP
plus
all rewards of last week's winner announcement:
28.904 SBD and 9.079 SP
that's 38.479 SBD in the cash pool:
40% will remain for next week, 60% will be paid out today!
3rd - 10%; 2nd - 20%; 1st - 30%
99.437 SP will be delegated to the googly winner!
How does the delegation pool work? [Read here!]
---
drumroll please...
🥁 HERE ARE THE WINNERS: 🥁
the images link to their posts... please give them an upvote, too ;)
🥉 Today's 3rd winner is: 🥉
@photoquest with
"Googly Santa Knife"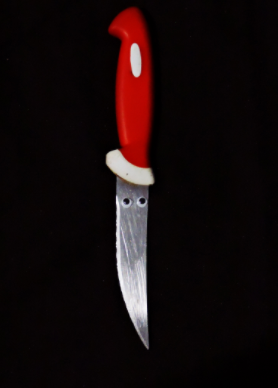 It's not particularly festive or elaborate, but the simplicity is striking in this one. And after all, that's how #GooglyEyes should work, no gimmicks, just imagination!
🥈 The 2nd winner is: 🥈
@melodyrussell with
"little corkscrew man"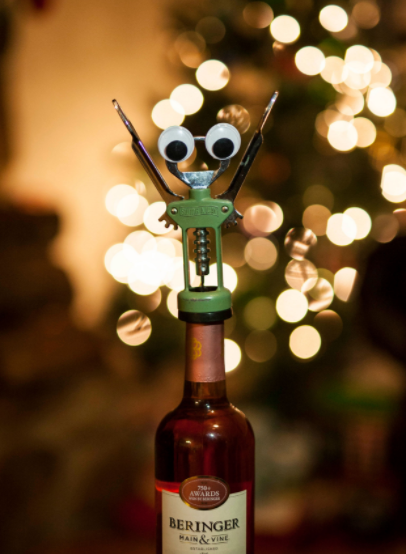 Equal in simplicity but on top of that, look at the presentation in this one! The Christmas lights with the perfect bokeh of a nifty-fifty is just too good. A solid 2nd place is for these photographic qualities!
🥇 And Our Grand Winner is: 🥇
@marzi with
"Hydrant Christmas"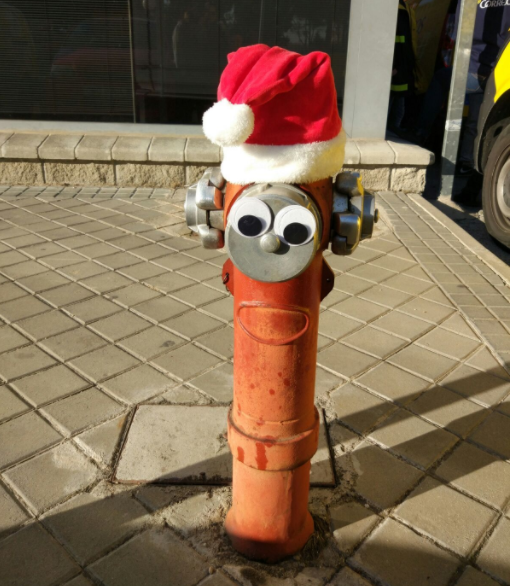 Yessss... that's the one! @marzi introduced us to this hydrant, dressed for the season. And this one is outside in a public space, where #GooglyEyes can meet their destination and bring smiles to unsuspecting strangers. Kudos!
aaaaand
another drumroll, please
🥁 this week's Googly-Delegation-Winner is: 🥁
you'll receive the #GooglyPrize delegation of 99.437 SP for a week.
For once, it's straight forward today. @marzi scored 1st place, has the lowest self-voting quota out of our three winners and and isn't already rich in Voting Power either. All checks passed. Enjoy!
---
Starting 2018 with new Winners, the next Issue is due on January, 1st.
Show me your Googlies!
No-Conditions Policy:
No mandatory resteems, upvotes or follows required!
just:
- get some #GooglyEyes -
- stick them onto something -
- take a picture -
- post it with the tag #googlyeyes -
DONE! You're qualified!
More Winners Every Week!
The prize-pool for the next issue contains:
15.391 liquid SBD and a delegation-prize of 87.186 SP
plus
100% of all rewards on THIS POST!
---
'tis the season: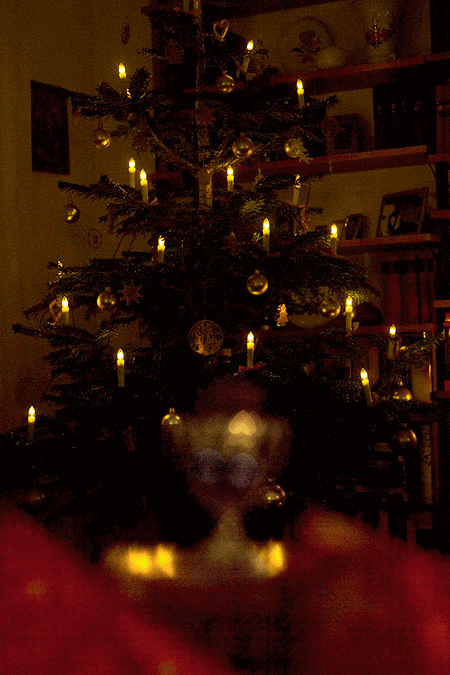 lights are dim but there's an abundance of love
---
A huge shout-out goes to @krystle & @ausbitbank as well as @reggaemuffin! They helped me start this contest and are supporting it since! @ausbitbank and @reggaemuffin are also running a witness, why not consider giving them your approval?!
More shoutouts go to @geofftk, @pharesim, @lenadr, @outerground, @davor27, @thinknzombie, @samic, @minnowsupport, @marty-art, @hethur240, @jsock, @w0olf, @ediah, @sallyswitchblade, @marpa, @bestgift, @marzi, @klevn, @anandhh, @abbijulie, @edxserverus, @hazel420, @isteemithard, @myaceh, @gomeravibz, @lastminuteman, @valth, @nataliejohnson, @steemprentice, @misiekzan, @tacobelldog, @digitalmuseum, @stephen.king989, @zirar, @powellx5, @gamerveda, @tonie, @whiessl, @fredy93, @awolesigideon, @samzec, @steemit-calendar, @arletp, @agnesebarhorst, @c86l, @educ.leb, @jhermanbeans, @anomaly, @gindor, @pomperipossa, @minitnow, @pusteblume, @yunus1, @cryptohustler, @whatamidoing, @unipsycho, @myday, @decibel, @numpypython, @robertvogt, @edrivegom, @starsteem, @qwasert, @taica, @micayla, @jhagi.bhai, @sanga, @beng05, @nesbitt, @derosnec, @timbalabuch, @setianovanto, @brendashockley, @imamalkimas and @dennisphillips who also upvoted last week's post!
---
everything is better with #GooglyEyes
Please Upvote and Resteem this post
Your upvote on this post is funding next week's prize pool!
100% of post rewards are going into the prize!