FYI: GOLOS CLASSIC SNAPSHOT AT BLOCK 13,450,000 FOR SMT OVER TO STEEM BLOCKCHAIN!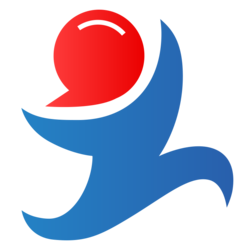 FYI: GOLOS CLASSIC will become a SMT community with tokens on the STEEM BLOCKCHAIN 1:1 distributed to holders of GOLOSPOWER at BLOCK 13,450,000 minus the founders accounts.
The founders of GOLOS scammed the entire community of investors by not delivering sustainable updates and hardforks which was requested by the majority of the community, shareholders and witnesses. Because "life on Golos" has become a living hell, we have decided to move forward with this project bringing the Russian Community back to STEEM without the dictatorship and incompetence of those in charge.
A Community GOLOS on stable grounds
Blacklisted Founder Accounts and associates
The community has created a blacklist over Founder-accounts and associates which will not receive anything because they lied to us, spent our investments on everything but development and should and will therefore not be rewarded.
So what do we do with the GOLOSPOWER from the founder accounts?
It will be reditributed equally to everyone who holds GOLOSPOWER at block 13,450,000 which you can monitor here: http://golosd.com/ Let us say the founders have 40 million GOLOSPOWER, and there is 100 000 GOLOS accounts, then every account will receive 400 GolosClassicPower + your own STAKE in GOLOSPOWER as GolosClassicPower.
What will happen to my original GOLOS account?
Nothing. It will stay where it is, you should probably write a post to your audience over there with link to your new blog on GolosClassic SMT when it is ready.
How will I be able to claim my tokens?
We will invent a smart way for that unless STEEMIT INC already has a smart way for that in the upcoming updates. Everything is possible, it is just Software.
How can I help
Once STEEM fork to SMTs, we will give more updates. Suggestions and debate will be welcomed in the comments below. Until then, Make sure you hold GOLOSPOWER at block 13,450,000 on the GOLOS Chain or you will miss out.