An Interesting Story I must Share With Sportstalk.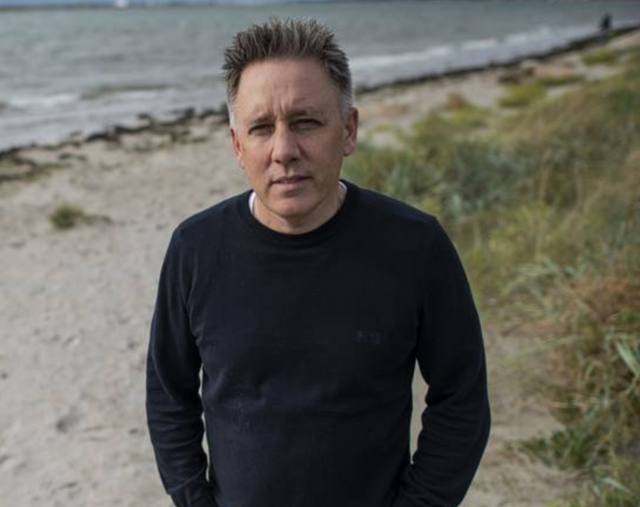 source
I played golf today. Went around in 25 points. This is the stapleford scoring system that is known worldwide but going around we were all talk about the guy in the photo above. Paul McCormack won his club's presidents prize in his local golf club Portmarnock with 41 points. So what! 41 points is done every week by golfers around the globe. It is a good score but it would not be a news story. It is now because Paul is blind.
So you can imagine me with two functioning eyes going around today with 25 points wondering what is this game all about. Paul has an interesting past. He was born in Philadelphia by Irish parents that moved back to Ireland when he was still a child. When Paul got older he applied to the Irish police but he was considered too small. A rule that is not around anymore in Ireland. So he went back to the states and got into the NYPD. He rose through the ranks and became an inspector. He was in charge of 2 of New Yorks police precincts. The famous 41st Precinct was one of them. This was the closest precinct to the twin towers when they fell.
When he was an inspector he got into golf. Cops and barmen used to work nights so they all went playing golf courses after work early in the morning. He was off a 15 handicap which is a respectable level. But on the 11th September 2001 everything changed in New York. He was one of the chiefs immobilising 300 police to get the people out of the buildings and then they collapsed. Paul lost his sight during the process. He could not do his job anymore so he came home to Ireland and this is where he got into blind golf.
I know what you are asking. How the hell does he play? There are 3 levels of blind golf starting with B1 which involves those totally blind. B2 is pretty badly visually impaired. B3 would have much better vision but are still visually impaired. Paul is B2. He has a guide that goes around with him and lets him know what hazards are nearby and how to negotiate the greens. But visual aids such as binoculars cannot be used. When he is on the tee box all he wants to know is where the middle of the fairway is. He does not want to know where the bunkers or water are. I find this an advantage because when I see the water I say to myself, don't hit the water , don't hit the water, don't hit the water. The ball goes in the water. So a blind man has an advantage here.
But what an amazing story. But us Irish love having a laugh with the likes of this. So on every hole today if someone hit a back shot , there was a mention that a blind man got 41 points, what's your excuse?? I'm just shit at golf was my response most of the time. The only sport where you are more miserable than happy. Says alot about us.