The Players Championship Golf Tournament - by @thedogekid
Who is going to win the Players Championship this week?
This week the unofficial 5th major of the year kicks off:
The Players Champhionship.
This year will have one notable name in it that hasn't been in it for years.
That's right, Tiger Woods will be joining the mix.
He is quite the draw even if he isn't winning golf tournaments.
He is the only golfer that has won this tournament more than once in the last 18 years.
In fact, in the last 16 years, there has been 16 different winners.
How is that for variety?
Come Sunday who do you think will be hosting the trophy?
Ever since the event was moved to May the course has played harder and faster and the scores have come up because of it.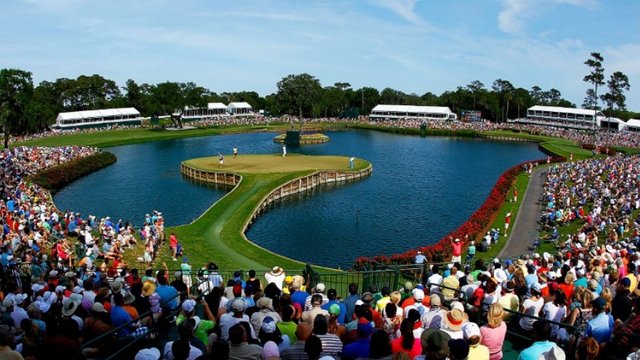 (Source: https://www.fantasygolfbag.com/pga-tools/pga-articles/logans-layout-2018-the-players-championship/)
Whoever wins is going to have to be extremely precise and possibly a bit lucky.
Length is not a huge requirement at this tourney like it is at others.
I am going to go with the old standby and say Tiger wins since he doesn't have to hit driver all that much.
He just needs his putter to show up.
Who do you pick?