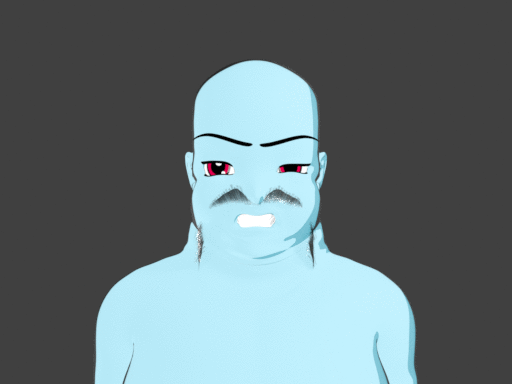 The less a writer discusses his work—and himself—the better. The master chef slaughters no chickens in the dining room; the doctor writes prescriptions in Latin; the magician hides his hinges, mirrors, and trapdoors with the utmost care.(Jack Vance)
sincerely,
Goldman Morgan,
the vaultkeeper of Tyrnannoght
---

---

the collector returns
Goldman Morgan takes a cut
Goldman Morgan credits to accounts
Number of client accounts active : 159
Number of npc accounts active : 8
Number of zone accounts active : 6

account
data
VC
!seen
Captain Planet
I:0,B:0,D:9,P:2,E:9,G:8,S:2,C:0,T:1
20
8
0
0
0
Subject X-13
I:0,B:0,D:3,P:1,E:2,G:3,S:5,C:1,T:1
324
8
0
0
0
Subject X14
I:0,B:0,D:2,P:4,E:1,G:1,S:6,C:2,T:1
177
8
0
0
0
aaronkroeblinger
I:0,B:0,D:0,P:8,E:4,G:2,S:3,C:5,T:1
1
49
0
0
0
achim86
I:0,B:0,D:1,P:0,E:9,G:5,S:7,C:3,T:6
1
49
0
0
0
afzalqamar
I:0,B:0,D:0,P:7,E:3,G:9,S:5,C:3,T:2
2
49
0
0
0
agememnon
I:0,B:1,D:3,P:0,E:0,G:8,S:1,C:9,T:7
246
8
0
0
0
ahmetchef
I:0,B:0,D:4,P:8,E:3,G:8,S:5,C:0,T:6
288
8
0
0
0
airdroptr1
I:0,B:0,D:2,P:0,E:6,G:0,S:2,C:9,T:6
246
8
0
0
0
aloha-creations
I:0,B:0,D:0,P:4,E:7,G:1,S:3,C:3,T:8
2
9
0
0
0
alucian
I:0,B:0,D:0,P:2,E:0,G:3,S:8,C:3,T:7
6
47
0
0
0
ambmicheal
I:0,B:0,D:0,P:7,E:3,G:4,S:5,C:0,T:5
1
49
0
0
0
amimohan
I:0,B:0,D:0,P:7,E:1,G:9,S:1,C:7,T:8
1
49
0
0
0
animad
I:0,B:0,D:0,P:0,E:3,G:0,S:5,C:1,T:8
1
49
0
0
0
arjimi
I:0,B:0,D:0,P:7,E:1,G:8,S:4,C:0,T:7
1
49
0
0
0
artaxx
I:0,B:0,D:0,P:0,E:1,G:7,S:7,C:4,T:9
1
25
0
0
0
artsygoddess
I:0,B:3,D:3,P:4,E:1,G:8,S:7,C:2,T:3
158
8
0
0
0
augustinaoverb
I:0,B:0,D:0,P:1,E:7,G:0,S:1,C:3,T:1
6
9
0
0
0
autumn-steem
I:0,B:1,D:1,P:4,E:4,G:0,S:4,C:5,T:9
153
8
0
0
0
ava77
I:0,B:0,D:0,P:2,E:0,G:3,S:0,C:8,T:1
1
29
0
0
0
bajaro
I:0,B:0,D:0,P:0,E:2,G:3,S:4,C:6,T:6
1
35
0
0
0
baycan
I:0,B:0,D:4,P:1,E:7,G:3,S:9,C:4,T:3
139
8
0
0
0
beautifulwoman
I:0,B:2,D:3,P:1,E:4,G:5,S:8,C:2,T:0
26
9
0
0
0
bebeomega
I:0,B:0,D:0,P:6,E:6,G:9,S:4,C:7,T:0
1
49
0
0
0
beissler
I:0,B:0,D:0,P:0,E:2,G:1,S:6,C:6,T:5
1
19
0
0
0
bigbos99
I:0,B:0,D:0,P:0,E:6,G:2,S:6,C:0,T:0
6
31
0
0
0
bigcherry
I:0,B:0,D:0,P:4,E:7,G:6,S:4,C:0,T:6
13
8
0
0
0
bitinvdig0
I:0,B:0,D:0,P:1,E:5,G:4,S:7,C:1,T:8
2
25
0
0
0
blockchainlives
I:0,B:1,D:3,P:9,E:1,G:5,S:1,C:2,T:1
158
8
0
0
0
bluedwains
I:0,B:0,D:1,P:9,E:2,G:8,S:3,C:0,T:8
107
8
0
0
0
bluesniper
I:0,B:0,D:2,P:7,E:8,G:5,S:2,C:1,T:9
64
27
0
0
0
bride777
I:0,B:0,D:0,P:0,E:6,G:0,S:1,C:1,T:8
1
24
0
0
0
bullionstackers
I:0,B:0,D:3,P:4,E:6,G:3,S:6,C:2,T:2
7
52
0
0
0
chef-robbo
I:0,B:1,D:6,P:0,E:8,G:2,S:8,C:3,T:6
156
8
0
0
0
coinictus
I:0,B:1,D:2,P:5,E:0,G:8,S:3,C:5,T:7
127
8
0
0
0
coininstant
I:-0,B:2,D:0,P:6,E:8,G:9,S:0,C:7,T:6
4
8
0
0
0
coinmeria
I:0,B:1,D:2,P:1,E:8,G:4,S:9,C:2,T:2
229
8
0
0
0
cron
I:0,B:0,D:0,P:0,E:3,G:2,S:4,C:2,T:8
1
25
0
0
0
discipleship
I:0,B:1,D:2,P:3,E:4,G:3,S:3,C:2,T:9
245
8
0
0
0
dough-nate
I:0,B:1,D:6,P:9,E:0,G:8,S:2,C:9,T:0
158
8
0
0
0
dough-nation
I:0,B:1,D:6,P:8,E:6,G:4,S:0,C:9,T:8
158
8
0
0
0
dowdogs
I:0,B:0,D:1,P:1,E:3,G:3,S:3,C:7,T:7
1
49
0
0
0
dpakyaw
I:0,B:0,D:0,P:3,E:0,G:1,S:4,C:2,T:7
1
49
0
0
0
drags
I:0,B:0,D:0,P:3,E:8,G:2,S:7,C:3,T:9
1
49
0
0
0
dugan
I:0,B:0,D:1,P:0,E:4,G:9,S:4,C:4,T:9
2
49
0
0
0
ecoinstar
I:0,B:0,D:4,P:0,E:2,G:6,S:8,C:9,T:0
1
20
0
0
0
ecoinstats
I:0,B:0,D:9,P:2,E:9,G:8,S:2,C:0,T:1
20
8
0
0
0
eldontang
I:0,B:0,D:0,P:0,E:3,G:3,S:3,C:7,T:3
1
49
0
0
0
embesilikat
I:0,B:0,D:3,P:8,E:2,G:4,S:8,C:9,T:2
280
8
0
0
0
emirfirlar
I:0,B:0,D:2,P:7,E:1,G:6,S:6,C:4,T:7
119
10
0
0
0
emotionalsea
I:0,B:0,D:1,P:6,E:5,G:5,S:7,C:4,T:7
131
9
0
0
0
enriquerodriguez
I:0,B:0,D:0,P:3,E:4,G:2,S:7,C:2,T:2
1
49
0
0
0
eugenezh
I:0,B:0,D:1,P:1,E:4,G:8,S:5,C:3,T:7
1
49
0
0
0
fall-steem
I:0,B:0,D:9,P:8,E:0,G:2,S:3,C:2,T:1
151
8
0
0
0
filipino
I:0,B:0,D:1,P:5,E:7,G:8,S:9,C:8,T:3
21
10
0
0
0
firster78
I:0,B:0,D:2,P:0,E:7,G:6,S:0,C:2,T:0
288
8
0
0
0
fyrstikken
I:0,B:0,D:0,P:1,E:1,G:2,S:9,C:5,T:5
14
15
0
0
0
getstuffdun
I:0,B:3,D:4,P:4,E:8,G:3,S:4,C:7,T:7
159
8
0
0
0
gligli060
I:0,B:0,D:0,P:2,E:7,G:8,S:0,C:4,T:3
1
49
0
0
0
gmtester2
I:0,B:0,D:2,P:4,E:1,G:1,S:6,C:2,T:1
177
8
0
0
0
gmtester
I:0,B:0,D:3,P:1,E:2,G:3,S:5,C:1,T:1
324
8
0
0
0
hannesl
I:0,B:0,D:0,P:9,E:1,G:8,S:8,C:9,T:0
2
49
0
0
0
hauptstadtdiva
I:0,B:0,D:0,P:7,E:0,G:3,S:4,C:8,T:5
2
49
0
0
0
hayirhah
I:0,B:0,D:7,P:5,E:9,G:5,S:4,C:9,T:6
265
8
0
0
0
hnub
I:0,B:0,D:1,P:0,E:0,G:0,S:7,C:1,T:3
1
49
0
0
0
honusurf
I:-0,B:1,D:2,P:0,E:2,G:4,S:2,C:3,T:4
2
11
0
0
0
hozn4ukhlytriwc
I:0,B:0,D:0,P:0,E:9,G:0,S:8,C:8,T:5
9
54
0
0
0
imp.unity
I:0,B:0,D:0,P:8,E:6,G:0,S:3,C:1,T:5
1
49
0
0
0
imransoudagar
I:0,B:0,D:1,P:3,E:8,G:5,S:4,C:4,T:8
1
49
0
0
0
ivar1aldana
I:0,B:0,D:0,P:9,E:6,G:7,S:3,C:5,T:7
1
49
0
0
0
jackmoksha
I:0,B:0,D:0,P:0,E:2,G:3,S:9,C:0,T:1
1
17
0
0
0
juanv
I:0,B:0,D:0,P:3,E:5,G:4,S:1,C:8,T:6
1
49
0
0
0
kanhiyachauhan
I:0,B:1,D:8,P:4,E:5,G:9,S:6,C:3,T:6
86
8
0
0
0
kcgm
I:0,B:0,D:1,P:3,E:1,G:1,S:6,C:7,T:1
1
49
0
0
0
kemalyokus
I:0,B:0,D:2,P:3,E:9,G:0,S:5,C:7,T:8
288
8
0
0
0
kiks14
I:0,B:0,D:0,P:0,E:0,G:5,S:1,C:4,T:6
1
49
0
0
0
kkndworld
I:0,B:3,D:6,P:9,E:4,G:9,S:8,C:7,T:9
276
8
0
0
0
krillseeker
I:0,B:0,D:8,P:7,E:0,G:9,S:5,C:8,T:5
154
8
0
0
0
kyrios
I:0,B:2,D:4,P:7,E:1,G:1,S:1,C:7,T:1
158
8
0
0
0
laissez-faire
I:0,B:0,D:0,P:0,E:1,G:2,S:8,C:0,T:3
5
15
0
0
0
layra
I:0,B:0,D:0,P:7,E:4,G:4,S:1,C:8,T:6
1
49
0
0
0
lazfasia
I:0,B:0,D:0,P:0,E:6,G:2,S:3,C:4,T:7
3
38
0
0
0
leontr
I:0,B:0,D:1,P:0,E:2,G:0,S:5,C:4,T:8
1
49
0
0
0
lockout
I:0,B:0,D:0,P:1,E:4,G:3,S:8,C:6,T:7
5
43
0
0
0
luciomcabee
I:0,B:0,D:0,P:1,E:0,G:5,S:9,C:8,T:3
3
9
0
0
0
m3ik3
I:0,B:0,D:0,P:0,E:2,G:4,S:4,C:7,T:4
1
31
0
0
0
meedo
I:0,B:0,D:0,P:0,E:0,G:2,S:2,C:3,T:7
2
47
0
0
0
melaniewang
I:0,B:0,D:1,P:2,E:2,G:4,S:1,C:1,T:6
1
49
0
0
0
mercifullord
I:0,B:0,D:0,P:0,E:2,G:1,S:2,C:2,T:4
1
44
0
0
0
merlin4
I:0,B:0,D:0,P:8,E:4,G:5,S:1,C:6,T:2
1
49
0
0
0
micros2411
I:0,B:0,D:1,P:0,E:2,G:7,S:9,C:9,T:7
1
49
0
0
0
miggel
I:0,B:0,D:0,P:0,E:2,G:1,S:3,C:2,T:8
1
54
0
0
0
mikits
I:0,B:0,D:0,P:0,E:1,G:8,S:9,C:3,T:0
1
22
0
0
0
milagros
I:0,B:0,D:0,P:7,E:8,G:1,S:1,C:9,T:8
1
49
0
0
0
minibot
I:0,B:0,D:0,P:1,E:0,G:3,S:5,C:8,T:4
5
13
0
0
0
morocroft
I:0,B:0,D:0,P:3,E:2,G:8,S:7,C:6,T:0
1
49
0
0
0
muratkbesiroglu
I:0,B:3,D:6,P:9,E:2,G:7,S:0,C:4,T:6
287
8
0
0
0
murattatar
I:0,B:1,D:4,P:2,E:3,G:2,S:9,C:5,T:0
224
8
0
0
0
myfriend
I:0,B:0,D:0,P:8,E:8,G:9,S:8,C:9,T:8
1
49
0
0
0
najoh
I:0,B:0,D:1,P:0,E:1,G:3,S:3,C:0,T:7
1
49
0
0
0
ninolatino
I:0,B:0,D:0,P:9,E:3,G:9,S:0,C:5,T:2
1
49
0
0
0
nirob
I:0,B:0,D:1,P:3,E:1,G:4,S:4,C:4,T:1
1
49
0
0
0
nygma
I:0,B:0,D:1,P:3,E:6,G:1,S:5,C:1,T:4
1
49
0
0
0
ostia
I:0,B:0,D:0,P:8,E:7,G:3,S:7,C:7,T:8
1
49
0
0
0
papurika
I:0,B:0,D:0,P:8,E:1,G:0,S:4,C:6,T:0
1
49
0
0
0
p-a-t
I:0,B:0,D:0,P:2,E:7,G:7,S:8,C:4,T:0
1
49
0
0
0
pinoy
I:0,B:0,D:0,P:2,E:9,G:4,S:6,C:6,T:8
43
10
0
0
0
plantbasedmiri
I:0,B:0,D:0,P:6,E:5,G:4,S:5,C:7,T:7
1
49
0
0
0
purpleflowers420
I:0,B:0,D:1,P:3,E:7,G:4,S:9,C:7,T:5
1
49
0
0
0
r351574nc3
I:0,B:0,D:1,P:3,E:9,G:4,S:3,C:0,T:3
2
49
0
0
0
rainbowlord
I:0,B:0,D:2,P:5,E:2,G:3,S:4,C:6,T:8
288
8
0
0
0
randyw
I:0,B:0,D:1,P:4,E:6,G:9,S:1,C:3,T:2
1
49
0
0
0
ratticus
I:0,B:0,D:0,P:6,E:5,G:8,S:8,C:3,T:6
2
47
0
0
0
riezky
I:0,B:0,D:0,P:9,E:7,G:5,S:8,C:6,T:5
1
49
0
0
0
rii
I:0,B:0,D:0,P:0,E:2,G:3,S:0,C:2,T:3
1
46
0
0
0
risobap
I:0,B:0,D:0,P:2,E:3,G:6,S:6,C:1,T:5
1
49
0
0
0
saadmehmood
I:0,B:0,D:0,P:9,E:4,G:0,S:5,C:9,T:2
1
49
0
0
0
safedeposit
I:0,B:0,D:0,P:3,E:1,G:3,S:6,C:8,T:5
1
49
0
0
0
sanashaikh
I:0,B:0,D:1,P:0,E:1,G:1,S:4,C:0,T:1
1
49
0
0
0
sargoon
I:0,B:0,D:0,P:0,E:4,G:6,S:9,C:3,T:3
4
8
0
0
0
scorzmania
I:0,B:0,D:0,P:8,E:6,G:5,S:5,C:6,T:8
1
49
0
0
0
semihbalkanli
I:0,B:0,D:3,P:2,E:3,G:2,S:3,C:0,T:0
174
8
0
0
0
sergino
I:0,B:0,D:5,P:3,E:8,G:9,S:4,C:0,T:3
141
9
0
0
0
sid000
I:0,B:0,D:0,P:0,E:1,G:1,S:5,C:4,T:3
1
49
0
0
0
sidp715
I:0,B:0,D:0,P:7,E:5,G:2,S:0,C:3,T:3
1
49
0
0
0
simonjay
I:0,B:3,D:3,P:9,E:5,G:0,S:9,C:4,T:8
219
13
0
0
0
smendel
I:0,B:0,D:0,P:7,E:9,G:9,S:4,C:5,T:8
1
49
0
0
0
sostrin
I:0,B:0,D:0,P:6,E:3,G:9,S:4,C:0,T:0
1
49
0
0
0
spikykevin
I:0,B:0,D:0,P:1,E:9,G:9,S:4,C:1,T:6
1
49
0
0
0
spring-steem
I:0,B:1,D:2,P:5,E:9,G:8,S:2,C:3,T:8
158
8
0
0
0
srsrahman
I:0,B:0,D:1,P:4,E:1,G:5,S:3,C:4,T:2
1
49
0
0
0
steemgems
I:0,B:1,D:0,P:0,E:2,G:4,S:6,C:2,T:8
209
8
0
0
0
steeming-hot
I:0,B:0,D:0,P:0,E:2,G:5,S:6,C:0,T:9
26
11
0
0
0
steem-lagos
I:0,B:0,D:1,P:0,E:9,G:5,S:1,C:8,T:8
1
49
0
0
0
steemnews-fr
I:0,B:0,D:0,P:7,E:9,G:0,S:5,C:9,T:0
2
49
0
0
0
steempush
I:0,B:0,D:0,P:0,E:4,G:5,S:7,C:0,T:1
2
11
0
0
0
steffenix
I:0,B:0,D:0,P:0,E:5,G:0,S:4,C:8,T:4
1
36
0
0
0
stellarbelle
I:0,B:3,D:6,P:2,E:5,G:0,S:7,C:0,T:7
158
8
0
0
0
stewsak
I:0,B:0,D:1,P:1,E:2,G:0,S:1,C:8,T:5
1
49
0
0
0
stiant
I:0,B:0,D:0,P:8,E:6,G:4,S:7,C:5,T:8
1
49
0
0
0
summer-steem
I:0,B:1,D:3,P:2,E:1,G:0,S:2,C:3,T:5
158
8
0
0
0
swirly
I:0,B:1,D:1,P:8,E:1,G:7,S:5,C:7,T:6
112
8
0
0
0
syedubair
I:0,B:0,D:1,P:4,E:1,G:0,S:7,C:3,T:7
1
49
0
0
0
teutonium
I:0,B:0,D:1,P:4,E:3,G:2,S:9,C:6,T:5
1
49
0
0
0
thekitchenfairy
I:0,B:0,D:1,P:2,E:9,G:8,S:8,C:8,T:5
1
43
0
0
0
thephotographers
I:0,B:0,D:0,P:9,E:8,G:1,S:5,C:0,T:4
1
49
0
0
0
thidaratapple
I:0,B:0,D:0,P:8,E:3,G:1,S:8,C:8,T:7
1
49
0
0
0
to-upgrade
I:0,B:0,D:0,P:0,E:2,G:3,S:2,C:8,T:6
1
51
0
0
0
trailreward
I:0,B:0,D:0,P:1,E:0,G:6,S:1,C:8,T:1
5
26
0
0
0
turtle-trader
I:0,B:0,D:0,P:7,E:3,G:4,S:0,C:6,T:0
1
49
0
0
0
varolleng
I:0,B:0,D:2,P:8,E:8,G:9,S:2,C:6,T:9
288
8
0
0
0
veralamphea
I:0,B:0,D:0,P:1,E:2,G:4,S:9,C:9,T:2
9
9
0
0
0
vvvvv
I:0,B:0,D:0,P:0,E:2,G:3,S:8,C:8,T:2
1
8
0
0
0
warofcraft
I:0,B:1,D:1,P:1,E:0,G:0,S:9,C:4,T:3
5
13
0
0
0
wasim1
I:0,B:0,D:0,P:7,E:3,G:9,S:5,C:2,T:0
1
49
0
0
0
whiterabb1t
I:0,B:0,D:2,P:0,E:3,G:3,S:7,C:7,T:3
288
8
0
0
0
whizart
I:0,B:0,D:0,P:3,E:0,G:2,S:8,C:2,T:4
1
49
0
0
0
winter-steem
I:0,B:1,D:0,P:3,E:1,G:5,S:3,C:1,T:9
151
8
0
0
0
yanipetkov
I:0,B:0,D:0,P:5,E:4,G:9,S:6,C:1,T:7
1
49
0
0
0
yehey
I:0,B:1,D:6,P:6,E:1,G:4,S:9,C:8,T:4
49
10
0
0
0
zapzap
I:0,B:0,D:0,P:2,E:1,G:9,S:7,C:2,T:0
1
49
0
0
0
zipsardinia
I:0,B:0,D:1,P:3,E:8,G:6,S:0,C:9,T:4
1
49
0
0
0
---
---

@ steemitboard , @ sakhmet , @ valfreyja , @ rudyardcatling , @ ummu-hubur , @ gmdatacenter , @ haator , @ ubasti , @ maahes , foreign traders / sponsor account credits listed at https://goldmanmorgan.000webhostapp.com/

---
---
Goldman Morgan has paid off 34.95% of loans
static accounts are 109.19% credited
---

there is room for 0 special deals
authorized commenters yesterday : 1
valid comments yesterday :0
last version of text excluding media was at 23.300% of max size for steemchain
---

---
@#aaronkroeblinger (49), @#achim86 (49), @#afzalqamar (49), @#alucian (47), @#ambmicheal (49), @#amimohan (49), @#animad (49), @#arjimi (49), @#bebeomega (49), @##blindmelon (55), @#bullionstackers (52), @#dowdogs (49), @#dpakyaw (49), @#drags (49), @#dugan (49), @#eldontang (49), @#enriquerodriguez (49), @#eugenezh (49), @#gligli060 (49), @#hannesl (49), @#hauptstadtdiva (49), @#hnub (49), @#hozn4ukhlytriwc (54), @#imp.unity (49), @#imransoudagar (49), @#ivar1aldana (49), @#juanv (49), @#kcgm (49), @#kiks14 (49), @#layra (49), @#leontr (49), @#lockout (43), @#meedo (47), @#melaniewang (49), @#mercifullord (44), @#merlin4 (49), @#micros2411 (49), @#miggel (54), @#milagros (49), @#morocroft (49), @##mudpitstownguard (55), @#myfriend (49), @#najoh (49), @#ninolatino (49), @#nirob (49), @#nygma (49), @#ostia (49), @#papurika (49), @#p-a-t (49), @#plantbasedmiri (49), @#purpleflowers420 (49), @#r351574nc3 (49), @#randyw (49), @#ratticus (47), @#riezky (49), @#rii (46), @#risobap (49), @#saadmehmood (49), @#safedeposit (49), @#sanashaikh (49), @#scorzmania (49), @#sid000 (49), @#sidp715 (49), @#smendel (49), @#sostrin (49), @#spikykevin (49), @#srsrahman (49), @#steem-lagos (49), @#steemnews-fr (49), @#stewsak (49), @#stiant (49), @#syedubair (49), @#teutonium (49), @#thekitchenfairy (43), @#thephotographers (49), @#thidaratapple (49), @#to-upgrade (51), @#turtle-trader (49), @#wasim1 (49), @#whizart (49), @#yanipetkov (49), @#zapzap (49), @#zipsardinia (49),
WARNING: accounts are closed after 60 days of inactivity
please read the explanation on !seen and inactivity here
---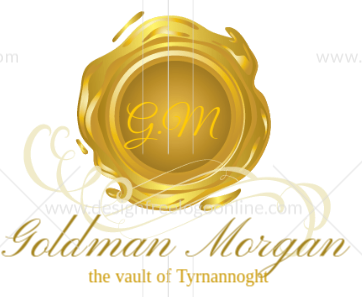 𝕬 𝖗𝖔𝖚𝖓𝖉 𝖌𝖔𝖑𝖉𝖊𝖓 𝖈𝖔𝖎𝖓
𝖎𝖓 𝖒𝖞 𝖕𝖆𝖑𝖒 𝖑𝖎𝖊𝖘 𝖘𝖔 𝖍𝖊𝖆𝖛𝖞 -
𝖙𝖍𝖊 𝖒𝖊𝖙𝖆𝖑 𝖔𝖋 𝖐𝖎𝖓𝖌𝖘.
---
#programming
#gamedev
#graphics
#coding
#simulation
#game
#rpg
#token
#smarttoken
#trade
#goldmanmorgan
#tyrnannoght
#rudyardcatling
#goldmanmorgancoin
the manual
:
v0.2 : the @goldmanmorgan manual
---
i got me some cloudflare and put alleycat back up : the site can now be reached by https at either

www.alleycat.be/tyrnannoght (don't forget the www if you use that one)
tyrnannoght.alleycat.be (dont put www in front if you use that one)
https://goldmanmorgan.000webhostapp.com for pure @goldmanmorgan stats (for now)
cloudflare will force https so you can just use these without the prefix

for questions : if you have an active account (listed in the posts), leave one word "help" in reply and it should ring bells on creation of the next post (that should be max 24 hours), but better (discord will be discontinued for being too heavy for what its needed for me), instead in case of questions : https://t.me/tyrnannoght (that's Telegram - lightweight, easy, available on all platforms - not that anyone does, but it's there ... should be 24 hours at best as well, just to keep a safe margin)
auto-withdraw is after today set at 3D 6B , gradually up to 5D(iamonds) , which will be more than overkill for the starterzone but gives option to sell or trade some to other potential players internally , (until live , balancing and all that will have to be seen, assuming there's actual players haha, still ... don't wait up for it, its far from there)
well, im not in comms mode but
YOU WOULD EXPECT W3-SCHOOLS TO PUT UP IN HEADLINES ON TOP :
MYSQL DOES NOT RETURN DATATYPES TO PHP
... after months, the first time i run into the actual issue, having no clue because, you know "the table says INT" !!!! ... i never used sql before morgan/tyr .. i never needed more than flatfiles and shell script+php or perl(in 'the days') ... so there you are, in your evergrowing playercharacter ONE 5 got inserted as a '5' in an array ... start guessing ... it never ceases to amaze me how ALL mainstream-adapted shit is total , heavy, resource-heavy, buggy and (insert cuss words here) INEFFICIENT INCOMPLETE SHIT FULL OF REDUNDANT SHIT ... now mainstream adaptation goes for ease of use (right?) debatable wether you would call wordpress or sql 'easy to use' ... i'll try asking my old man or someone around here to do some as a test ... BUT ITS SUCH SHIT SHIT f*king shyte shit ... heavy ... like wp_cron gets called with every page, EVERY PAGE? how does that compute to your resource management while you're probably already on a vps or a shared server at least unlesss you're rich ?
see, but actual business using that shyte ? unfathomable ... i installed rocksdb here on my bedroom celeron but havent gotten around to it (you know, that thing steemit boasts with they put in to reduce the cost of nodes ..?) since, well .. i have no use for it locally and all third party hosts use sql ... maybe later then ..
on the subject of 'cheap' .... ? its going like EXACTLY one cent per day down, right ? like someone is on purpose strangling it ? unfathomable too .... Take, for instance Justin 'Tron' Sun ... has Tether dangling from his dick, Jack Ma to have his back and ... gives FOUR MILLION to charity , to charity yes ... even if a marketing genius more than a tek-head ... the dude is made of cool, ye? Gets an invitation from THE Warren Buffett b/c of the charity donation , says 'ok, sure' ... then CANCELS like "sorry, richest top5 guy in the world, im busy ...." (and i dont need your fucking money anyway = lmoa) , lets hope mister B didnt take that the wrong way and is a good sport about the fiery impulses of youth :)
point is, three years in the game we get us here a pond of small fish playing cops and robbers in the name of content, a company that is its own worst dumper ... a bunch of stripmining elite, ZERO partnerships ... BUT ..
YOU are requested to bring a friend to buy some steem :) ... (did someone say ponzi cos it stinks recently)
could i do better ? i dont know, im a fucking bum, can i have the company and some millions and pick my own "team" which i shall steer with iron glove and justice ? no ? thought not ... i dont know if i can do better, i know its SHYTE :)
told you not to make me talk .. i'm not in comms-mode ...
---
powered by : @jumbot , @steem-ua , @steembasicincome , @incinboost