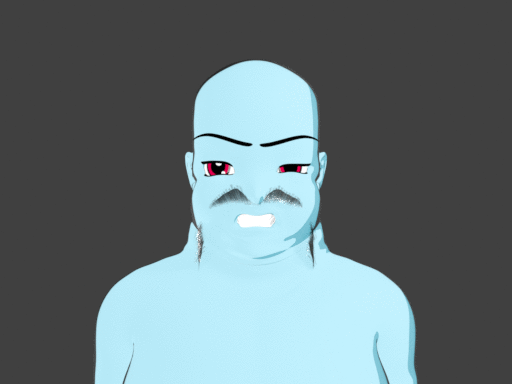 The less a writer discusses his work—and himself—the better. The master chef slaughters no chickens in the dining room; the doctor writes prescriptions in Latin; the magician hides his hinges, mirrors, and trapdoors with the utmost care.(Jack Vance)
sincerely,
Goldman Morgan,
the vaultkeeper of Tyrnannoght
---

---

the collector returns
Goldman Morgan takes a cut
Goldman Morgan credits to accounts
Number of client accounts active : 158
Number of npc accounts active : 8
Number of zone accounts active : 6

account
data
VC
!seen
Captain Planet
I:0,B:0,D:7,P:0,E:2,G:3,S:9,C:9,T:9
15
8
0
0
0
Subject X-13
I:0,B:0,D:2,P:9,E:0,G:7,S:1,C:6,T:2
319
8
0
0
0
Subject X14
I:0,B:0,D:2,P:1,E:9,G:8,S:3,C:6,T:2
172
8
0
0
0
aaronkroeblinger
I:0,B:0,D:0,P:8,E:4,G:2,S:3,C:5,T:1
1
43
0
0
0
achim86
I:0,B:0,D:1,P:0,E:9,G:5,S:7,C:3,T:6
1
43
0
0
0
afzalqamar
I:0,B:0,D:0,P:7,E:3,G:9,S:5,C:3,T:2
2
43
0
0
0
agememnon
I:0,B:1,D:2,P:7,E:5,G:6,S:7,C:2,T:1
241
8
0
0
0
ahmetchef
I:0,B:0,D:4,P:7,E:4,G:8,S:0,C:8,T:7
283
8
0
0
0
airdroptr1
I:0,B:0,D:2,P:0,E:2,G:1,S:4,C:8,T:4
241
8
0
0
0
aloha-creations
I:0,B:0,D:0,P:1,E:8,G:2,S:1,C:1,T:4
1
41
0
0
0
alucian
I:0,B:0,D:0,P:2,E:0,G:3,S:8,C:3,T:7
6
41
0
0
0
ambmicheal
I:0,B:0,D:0,P:7,E:3,G:4,S:5,C:0,T:5
1
43
0
0
0
amimohan
I:0,B:0,D:0,P:7,E:1,G:9,S:1,C:7,T:8
1
43
0
0
0
animad
I:0,B:0,D:0,P:0,E:3,G:0,S:5,C:1,T:8
1
43
0
0
0
arjimi
I:0,B:0,D:0,P:7,E:1,G:8,S:4,C:0,T:7
1
43
0
0
0
artaxx
I:0,B:0,D:0,P:0,E:1,G:7,S:7,C:4,T:9
1
19
0
0
0
artsygoddess
I:0,B:3,D:0,P:4,E:0,G:6,S:8,C:2,T:0
153
8
0
0
0
augustinaoverb
I:0,B:0,D:0,P:0,E:5,G:6,S:2,C:0,T:1
2
8
0
0
0
autumn-steem
I:0,B:1,D:1,P:0,E:0,G:1,S:8,C:2,T:9
148
8
0
0
0
ava77
I:0,B:0,D:0,P:2,E:0,G:3,S:0,C:8,T:1
1
23
0
0
0
bajaro
I:0,B:0,D:0,P:0,E:2,G:3,S:4,C:6,T:6
1
29
0
0
0
baycan
I:0,B:0,D:4,P:0,E:3,G:5,S:4,C:4,T:7
134
8
0
0
0
beautifulwoman
I:0,B:2,D:2,P:2,E:0,G:0,S:1,C:7,T:9
25
11
0
0
0
bebeomega
I:0,B:0,D:0,P:6,E:6,G:9,S:4,C:7,T:0
1
43
0
0
0
beissler
I:0,B:0,D:0,P:0,E:2,G:1,S:6,C:6,T:5
1
13
0
0
0
bigbos99
I:0,B:0,D:0,P:0,E:6,G:2,S:6,C:0,T:0
6
25
0
0
0
bigcherry
I:0,B:0,D:0,P:2,E:6,G:6,S:6,C:7,T:5
8
8
0
0
0
bitinvdig0
I:0,B:0,D:0,P:1,E:5,G:4,S:7,C:1,T:8
2
19
0
0
0
blockchainlives
I:0,B:1,D:3,P:4,E:7,G:6,S:4,C:5,T:2
153
8
0
0
0
bluedwains
I:0,B:0,D:1,P:8,E:3,G:3,S:3,C:6,T:8
102
8
0
0
0
bluesniper
I:0,B:0,D:2,P:7,E:8,G:5,S:2,C:1,T:9
64
21
0
0
0
bride777
I:0,B:0,D:0,P:0,E:6,G:0,S:1,C:1,T:8
1
18
0
0
0
bullionstackers
I:0,B:0,D:3,P:4,E:6,G:3,S:6,C:2,T:2
7
46
0
0
0
chef-robbo
I:0,B:1,D:5,P:6,E:4,G:4,S:3,C:1,T:2
151
8
0
0
0
coinictus
I:0,B:1,D:1,P:9,E:7,G:4,S:6,C:4,T:6
122
8
0
0
0
coinmeria
I:0,B:1,D:1,P:8,E:9,G:9,S:8,C:5,T:6
224
8
0
0
0
cron
I:0,B:0,D:0,P:0,E:3,G:2,S:4,C:2,T:8
1
19
0
0
0
debo123
I:0,B:0,D:0,P:0,E:4,G:2,S:1,C:9,T:7
1
60
0
0
0
discipleship
I:0,B:1,D:2,P:1,E:3,G:7,S:8,C:0,T:9
240
8
0
0
0
dough-nate
I:0,B:1,D:6,P:4,E:6,G:8,S:3,C:3,T:4
153
8
0
0
0
dough-nation
I:0,B:1,D:6,P:4,E:2,G:5,S:5,C:6,T:6
153
8
0
0
0
dowdogs
I:0,B:0,D:1,P:1,E:3,G:3,S:3,C:7,T:7
1
43
0
0
0
dpakyaw
I:0,B:0,D:0,P:3,E:0,G:1,S:4,C:2,T:7
1
43
0
0
0
drags
I:0,B:0,D:0,P:3,E:8,G:2,S:7,C:3,T:9
1
43
0
0
0
dugan
I:0,B:0,D:1,P:0,E:4,G:9,S:4,C:4,T:9
2
43
0
0
0
ecoinstar
I:0,B:0,D:4,P:0,E:2,G:6,S:8,C:9,T:0
1
14
0
0
0
ecoinstats
I:0,B:0,D:7,P:0,E:2,G:3,S:9,C:9,T:9
15
8
0
0
0
eldontang
I:0,B:0,D:0,P:0,E:3,G:3,S:3,C:7,T:3
1
43
0
0
0
embesilikat
I:0,B:0,D:3,P:7,E:5,G:0,S:6,C:6,T:3
275
8
0
0
0
emirfirlar
I:0,B:0,D:2,P:6,E:9,G:0,S:8,C:9,T:7
117
9
0
0
0
emotionalsea
I:0,B:0,D:1,P:6,E:0,G:1,S:9,C:3,T:7
128
9
0
0
0
enriquerodriguez
I:0,B:0,D:0,P:3,E:4,G:2,S:7,C:2,T:2
1
43
0
0
0
eugenezh
I:0,B:0,D:1,P:1,E:4,G:8,S:5,C:3,T:7
1
43
0
0
0
fall-steem
I:0,B:0,D:9,P:3,E:6,G:3,S:6,C:1,T:8
146
8
0
0
0
filipino
I:0,B:0,D:1,P:4,E:1,G:7,S:8,C:4,T:6
19
33
0
0
0
firster78
I:0,B:0,D:2,P:0,E:4,G:7,S:2,C:2,T:7
283
8
0
0
0
fyrstikken
I:0,B:0,D:0,P:1,E:1,G:2,S:9,C:5,T:5
14
9
0
0
0
getstuffdun
I:0,B:3,D:2,P:9,E:7,G:4,S:1,C:6,T:1
154
8
0
0
0
gligli060
I:0,B:0,D:0,P:2,E:7,G:8,S:0,C:4,T:3
1
43
0
0
0
gmtester2
I:0,B:0,D:2,P:1,E:9,G:8,S:3,C:6,T:2
172
8
0
0
0
gmtester
I:0,B:0,D:2,P:9,E:0,G:7,S:1,C:6,T:2
319
8
0
0
0
hannesl
I:0,B:0,D:0,P:9,E:1,G:8,S:8,C:9,T:0
2
43
0
0
0
hauptstadtdiva
I:0,B:0,D:0,P:7,E:0,G:3,S:4,C:8,T:5
2
43
0
0
0
hayirhah
I:0,B:0,D:7,P:4,E:6,G:2,S:2,C:8,T:8
260
8
0
0
0
hnub
I:0,B:0,D:1,P:0,E:0,G:0,S:7,C:1,T:3
1
43
0
0
0
hozn4ukhlytriwc
I:0,B:0,D:0,P:0,E:9,G:0,S:8,C:8,T:5
9
48
0
0
0
imp.unity
I:0,B:0,D:0,P:8,E:6,G:0,S:3,C:1,T:5
1
43
0
0
0
imransoudagar
I:0,B:0,D:1,P:3,E:8,G:5,S:4,C:4,T:8
1
43
0
0
0
ivar1aldana
I:0,B:0,D:0,P:9,E:6,G:7,S:3,C:5,T:7
1
43
0
0
0
jackmoksha
I:0,B:0,D:0,P:0,E:2,G:3,S:9,C:0,T:1
1
11
0
0
0
juanv
I:0,B:0,D:0,P:3,E:5,G:4,S:1,C:8,T:6
1
43
0
0
0
kanhiyachauhan
I:0,B:1,D:8,P:3,E:8,G:4,S:4,C:8,T:3
84
8
0
0
0
kcgm
I:0,B:0,D:1,P:3,E:1,G:1,S:6,C:7,T:1
1
43
0
0
0
kemalyokus
I:0,B:0,D:2,P:3,E:5,G:6,S:4,C:7,T:5
283
8
0
0
0
kiks14
I:0,B:0,D:0,P:0,E:0,G:5,S:1,C:4,T:6
1
43
0
0
0
kkndworld
I:0,B:3,D:0,P:9,E:9,G:0,S:3,C:8,T:0
271
8
0
0
0
krillseeker
I:0,B:0,D:8,P:2,E:7,G:1,S:1,C:4,T:4
149
8
0
0
0
kyrios
I:0,B:2,D:3,P:8,E:8,G:7,S:6,C:9,T:5
153
8
0
0
0
laissez-faire
I:0,B:0,D:0,P:0,E:1,G:2,S:8,C:0,T:3
5
9
0
0
0
layra
I:0,B:0,D:0,P:7,E:4,G:4,S:1,C:8,T:6
1
43
0
0
0
lazfasia
I:0,B:0,D:0,P:0,E:6,G:2,S:3,C:4,T:7
3
32
0
0
0
leontr
I:0,B:0,D:1,P:0,E:2,G:0,S:5,C:4,T:8
1
43
0
0
0
lockout
I:0,B:0,D:0,P:1,E:4,G:3,S:8,C:6,T:7
5
37
0
0
0
luciomcabee
I:0,B:0,D:0,P:0,E:3,G:4,S:9,C:8,T:7
1
9
0
0
0
m3ik3
I:0,B:0,D:0,P:0,E:2,G:4,S:4,C:7,T:4
1
25
0
0
0
meedo
I:0,B:0,D:0,P:0,E:0,G:2,S:2,C:3,T:7
2
41
0
0
0
melaniewang
I:0,B:0,D:1,P:2,E:2,G:4,S:1,C:1,T:6
1
43
0
0
0
mercifullord
I:0,B:0,D:0,P:0,E:2,G:1,S:2,C:2,T:4
1
38
0
0
0
merlin4
I:0,B:0,D:0,P:8,E:4,G:5,S:1,C:6,T:2
1
43
0
0
0
micros2411
I:0,B:0,D:1,P:0,E:2,G:7,S:9,C:9,T:7
1
43
0
0
0
miggel
I:0,B:0,D:0,P:0,E:2,G:1,S:3,C:2,T:8
1
48
0
0
0
mikits
I:0,B:0,D:0,P:0,E:1,G:8,S:9,C:3,T:0
1
16
0
0
0
milagros
I:0,B:0,D:0,P:7,E:8,G:1,S:1,C:9,T:8
1
43
0
0
0
minibot
I:0,B:0,D:0,P:0,E:8,G:2,S:4,C:1,T:1
4
39
0
0
0
morocroft
I:0,B:0,D:0,P:3,E:2,G:8,S:7,C:6,T:0
1
43
0
0
0
muratkbesiroglu
I:0,B:3,D:3,P:4,E:7,G:6,S:4,C:1,T:7
282
8
0
0
0
murattatar
I:0,B:1,D:3,P:9,E:6,G:6,S:8,C:6,T:9
219
8
0
0
0
myfriend
I:0,B:0,D:0,P:8,E:8,G:9,S:8,C:9,T:8
1
43
0
0
0
najoh
I:0,B:0,D:1,P:0,E:1,G:3,S:3,C:0,T:7
1
43
0
0
0
ninolatino
I:0,B:0,D:0,P:9,E:3,G:9,S:0,C:5,T:2
1
43
0
0
0
nirob
I:0,B:0,D:1,P:3,E:1,G:4,S:4,C:4,T:1
1
43
0
0
0
nygma
I:0,B:0,D:1,P:3,E:6,G:1,S:5,C:1,T:4
1
43
0
0
0
ostia
I:0,B:0,D:0,P:8,E:7,G:3,S:7,C:7,T:8
1
43
0
0
0
papurika
I:0,B:0,D:0,P:8,E:1,G:0,S:4,C:6,T:0
1
43
0
0
0
p-a-t
I:0,B:0,D:0,P:2,E:7,G:7,S:8,C:4,T:0
1
43
0
0
0
pinoy
I:0,B:0,D:0,P:2,E:8,G:0,S:0,C:4,T:8
41
15
0
0
0
plantbasedmiri
I:0,B:0,D:0,P:6,E:5,G:4,S:5,C:7,T:7
1
43
0
0
0
purpleflowers420
I:0,B:0,D:1,P:3,E:7,G:4,S:9,C:7,T:5
1
43
0
0
0
r351574nc3
I:0,B:0,D:1,P:3,E:9,G:4,S:3,C:0,T:3
2
43
0
0
0
rainbowlord
I:0,B:0,D:2,P:4,E:8,G:7,S:8,C:4,T:2
283
8
0
0
0
randyw
I:0,B:0,D:1,P:4,E:6,G:9,S:1,C:3,T:2
1
43
0
0
0
ratticus
I:0,B:0,D:0,P:6,E:5,G:8,S:8,C:3,T:6
2
41
0
0
0
riezky
I:0,B:0,D:0,P:9,E:7,G:5,S:8,C:6,T:5
1
43
0
0
0
rii
I:0,B:0,D:0,P:0,E:2,G:3,S:0,C:2,T:3
1
40
0
0
0
risobap
I:0,B:0,D:0,P:2,E:3,G:6,S:6,C:1,T:5
1
43
0
0
0
saadmehmood
I:0,B:0,D:0,P:9,E:4,G:0,S:5,C:9,T:2
1
43
0
0
0
safedeposit
I:0,B:0,D:0,P:3,E:1,G:3,S:6,C:8,T:5
1
43
0
0
0
sanashaikh
I:0,B:0,D:1,P:0,E:1,G:1,S:4,C:0,T:1
1
43
0
0
0
sargoon
I:0,B:0,D:0,P:0,E:1,G:7,S:8,C:5,T:7
2
13
0
0
0
scorzmania
I:0,B:0,D:0,P:8,E:6,G:5,S:5,C:6,T:8
1
43
0
0
0
semihbalkanli
I:0,B:0,D:3,P:1,E:4,G:9,S:1,C:6,T:3
169
8
0
0
0
sergino
I:0,B:0,D:5,P:2,E:7,G:9,S:3,C:7,T:9
139
8
0
0
0
sid000
I:0,B:0,D:0,P:0,E:1,G:1,S:5,C:4,T:3
1
43
0
0
0
sidp715
I:0,B:0,D:0,P:7,E:5,G:2,S:0,C:3,T:3
1
43
0
0
0
simonjay
I:0,B:3,D:2,P:8,E:6,G:8,S:8,C:8,T:4
218
8
0
0
0
sirvotesalot
I:0,B:1,D:9,P:8,E:4,G:3,S:6,C:8,T:8
2
55
0
0
0
smendel
I:0,B:0,D:0,P:7,E:9,G:9,S:4,C:5,T:8
1
43
0
0
0
sostrin
I:0,B:0,D:0,P:6,E:3,G:9,S:4,C:0,T:0
1
43
0
0
0
spikykevin
I:0,B:0,D:0,P:1,E:9,G:9,S:4,C:1,T:6
1
43
0
0
0
spring-steem
I:0,B:1,D:2,P:1,E:5,G:9,S:6,C:2,T:2
153
8
0
0
0
srsrahman
I:0,B:0,D:1,P:4,E:1,G:5,S:3,C:4,T:2
1
43
0
0
0
steemgems
I:0,B:0,D:9,P:8,E:1,G:7,S:7,C:3,T:2
204
8
0
0
0
steeming-hot
I:0,B:0,D:0,P:0,E:2,G:5,S:6,C:0,T:9
25
11
0
0
0
steem-lagos
I:0,B:0,D:1,P:0,E:9,G:5,S:1,C:8,T:8
1
43
0
0
0
steemnews-fr
I:0,B:0,D:0,P:7,E:9,G:0,S:5,C:9,T:0
2
43
0
0
0
steempush
I:0,B:0,D:0,P:0,E:2,G:1,S:6,C:5,T:6
1
23
0
0
0
steffenix
I:0,B:0,D:0,P:0,E:5,G:0,S:4,C:8,T:4
1
30
0
0
0
stellarbelle
I:0,B:3,D:3,P:9,E:3,G:4,S:8,C:5,T:1
153
8
0
0
0
stewsak
I:0,B:0,D:1,P:1,E:2,G:0,S:1,C:8,T:5
1
43
0
0
0
stiant
I:0,B:0,D:0,P:8,E:6,G:4,S:7,C:5,T:8
1
43
0
0
0
summer-steem
I:0,B:1,D:2,P:7,E:7,G:1,S:6,C:3,T:2
153
8
0
0
0
swirly
I:0,B:1,D:1,P:1,E:0,G:5,S:0,C:1,T:8
107
8
0
0
0
syedubair
I:0,B:0,D:1,P:4,E:1,G:0,S:7,C:3,T:7
1
43
0
0
0
teutonium
I:0,B:0,D:1,P:4,E:3,G:2,S:9,C:6,T:5
1
43
0
0
0
thekitchenfairy
I:0,B:0,D:1,P:2,E:9,G:8,S:8,C:8,T:5
1
37
0
0
0
thephotographers
I:0,B:0,D:0,P:9,E:8,G:1,S:5,C:0,T:4
1
43
0
0
0
thidaratapple
I:0,B:0,D:0,P:8,E:3,G:1,S:8,C:8,T:7
1
43
0
0
0
to-upgrade
I:0,B:0,D:0,P:0,E:2,G:3,S:2,C:8,T:6
1
45
0
0
0
trailreward
I:0,B:0,D:0,P:1,E:0,G:6,S:1,C:8,T:1
5
20
0
0
0
turtle-trader
I:0,B:0,D:0,P:7,E:3,G:4,S:0,C:6,T:0
1
43
0
0
0
varolleng
I:0,B:0,D:2,P:8,E:3,G:9,S:7,C:2,T:2
283
8
0
0
0
veralamphea
I:0,B:0,D:0,P:0,E:5,G:0,S:2,C:8,T:4
6
8
0
0
0
warofcraft
I:0,B:0,D:8,P:8,E:7,G:3,S:8,C:1,T:5
4
12
0
0
0
wasim1
I:0,B:0,D:0,P:7,E:3,G:9,S:5,C:2,T:0
1
43
0
0
0
whiterabb1t
I:0,B:0,D:2,P:0,E:0,G:5,S:0,C:1,T:9
283
8
0
0
0
whizart
I:0,B:0,D:0,P:3,E:0,G:2,S:8,C:2,T:4
1
43
0
0
0
winter-steem
I:0,B:0,D:9,P:8,E:7,G:6,S:7,C:3,T:7
146
8
0
0
0
yanipetkov
I:0,B:0,D:0,P:5,E:4,G:9,S:6,C:1,T:7
1
43
0
0
0
yehey
I:0,B:1,D:5,P:6,E:7,G:4,S:6,C:2,T:3
47
15
0
0
0
zapzap
I:0,B:0,D:0,P:2,E:1,G:9,S:7,C:2,T:0
1
43
0
0
0
zipsardinia
I:0,B:0,D:1,P:3,E:8,G:6,S:0,C:9,T:4
1
43
0
0
0
---
---

@ steemitboard , @ sakhmet , @ rudyardcatling , @ ummu-hubur , @ gmdatacenter , @ haator , @ ubasti , @ maahes , foreign traders / sponsor account credits listed at https://goldmanmorgan.000webhostapp.com/

---
---
Goldman Morgan has paid off 34.95% of loans
static accounts are 111.86% credited
---

there is room for 0 special deals
authorized commenters yesterday : 1
valid comments yesterday :0
last version of text excluding media was at 23.200% of max size for steemchain
---

---
@#aaronkroeblinger (43), @#achim86 (43), @#afzalqamar (43), @#aloha-creations (41), @#alucian (41), @#ambmicheal (43), @#amimohan (43), @#animad (43), @#arjimi (43), @#bebeomega (43), @##blindmelon (49), @#bullionstackers (46), @#debo123 (60), @#dowdogs (43), @#dpakyaw (43), @#drags (43), @#dugan (43), @#eldontang (43), @#enriquerodriguez (43), @#eugenezh (43), @#gligli060 (43), @#hannesl (43), @#hauptstadtdiva (43), @#hnub (43), @#hozn4ukhlytriwc (48), @#imp.unity (43), @#imransoudagar (43), @#ivar1aldana (43), @#juanv (43), @#kcgm (43), @#kiks14 (43), @#layra (43), @#leontr (43), @#meedo (41), @#melaniewang (43), @#merlin4 (43), @#micros2411 (43), @#miggel (48), @#milagros (43), @#morocroft (43), @##mudpitstownguard (49), @#myfriend (43), @#najoh (43), @#ninolatino (43), @#nirob (43), @#nygma (43), @#ostia (43), @#papurika (43), @#p-a-t (43), @#plantbasedmiri (43), @#purpleflowers420 (43), @#r351574nc3 (43), @#randyw (43), @#ratticus (41), @#riezky (43), @#risobap (43), @#saadmehmood (43), @#safedeposit (43), @#sanashaikh (43), @#scorzmania (43), @#sid000 (43), @#sidp715 (43), @#sirvotesalot (55), @#smendel (43), @#sostrin (43), @#spikykevin (43), @#srsrahman (43), @#steem-lagos (43), @#steemnews-fr (43), @#stewsak (43), @#stiant (43), @#syedubair (43), @#teutonium (43), @#thephotographers (43), @#thidaratapple (43), @#to-upgrade (45), @#turtle-trader (43), @#wasim1 (43), @#whizart (43), @#yanipetkov (43), @#zapzap (43), @#zipsardinia (43),
WARNING: accounts are closed after 60 days of inactivity
please read the explanation on !seen and inactivity here
---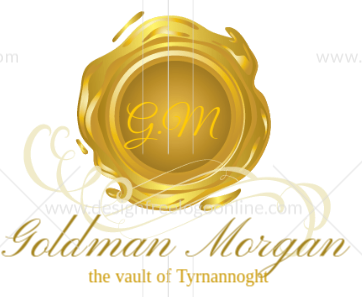 To buy is what gets the price up
To sell is what gets the price down
one can not have one without the other
Goldman Morgan, the axioms of Morgan
---
#programming
#gamedev
#graphics
#coding
#simulation
#game
#rpg
#token
#smarttoken
#trade
#goldmanmorgan
#tyrnannoght
#rudyardcatling
#goldmanmorgancoin
the manual
:
v0.2 : the @goldmanmorgan manual
---
i got me some cloudflare and put alleycat back up : the site can now be reached by https at either

www.alleycat.be/tyrnannoght (don't forget the www if you use that one)
tyrnannoght.alleycat.be (dont put www in front if you use that one)
https://goldmanmorgan.000webhostapp.com for pure @goldmanmorgan stats (for now)
cloudflare will force https so you can just use these without the prefix

for questions : if you have an active account (listed in the posts), leave one word "help" in reply and it should ring bells on creation of the next post (that should be max 24 hours), but better (discord will be discontinued for being too heavy for what its needed for me), instead in case of questions : https://t.me/tyrnannoght (that's Telegram - lightweight, easy, available on all platforms - not that anyone does, but it's there ... should be 24 hours at best as well, just to keep a safe margin)
auto-withdraw is after today set at 3D 6B , gradually up to 5D(iamonds) , which will be more than overkill for the starterzone but gives option to sell or trade some to other potential players internally , (until live , balancing and all that will have to be seen, assuming there's actual players haha, still ... don't wait up for it, its far from there)
hmmm ...ZZZzzgmrlb ... you know, ... i WANT to shut up about it and i LIKE peace and quiet but that's not possible when you keep stabbing me in the back ... maybe it is in yuppie land but not here , i noticed yesterday mackbot is STILL on some of my accounts i havent used in ages to post, now as matter of principle i can understand adversity to spam, as a matter of money i can NOT understand a company that goes by 'enforcement first', neither twitter nor facebook got high on "good content", they got high on MASSIVE userbase and high numbers per second ... you're in the world of finance here, dearie ... COINS = FINANCE, no compassion in the marketplace, high morals work better when you can back them up with a billion or two, does that compute ? I went over to that steemcleaner wanker-chatroom on discord ONCE to tell them to fuck off (as i wasnt raised to grovel in the dirt and say pretty please, sir, please could you please, sir , take your dick out of my ass, sir please , sir ...) - and the response was something like "WHATCHU GONNA DO, ITS NED HIMSELF WHO GIVES US THE POWER (steempower)"
o really ?
now, i think misterdelegation is a complete and total fascist wanker, maybe its those people taking a piss in the pool again, damaging everything for everyon because of their unilateral view on how things should be ... very possible imo they got all the traits of elder fascists and controlfreaks with a streak of american narcissism ... ( do i still need to explain i'm not anti-american, but there's a certain faction of americans who think they ARE actually the leaders of the free world ? living on a continent that suffers from the fallout i have to politely (or not) disagree with that)
so i think misterdelegation is a complete and total fascist WANKER, using all those millions to enforce a unilateral view on "content" which basically corrupts the hyena's because that's what power does. Waving someone elses money around to act all that. As i noticed earlier steemcleaners is POWERING DOWN .. so they basically make money on censorship enforced with someone elses money - as a service in times where selloff needs to be absolutely minimal ... that does not need explanation right?
Hence, i kinda have a hard time believing misterdelegation IS ned, because who the fuck would run a company like that ? the NSA or the CIA maybe ? that makes no sense, mate and whoever is dumping again is like eating its own foundation
its either that or its sabotage ... and as i said, if it dumps to one cent i'll still be doing this because there's simply nothing better than the steemchain available (that i know off) to do the combined stuff i wanna do ... the dollarvalue doesnt matter as the playcoin goes by equivalents in steem , not dollar.
and it's a game, not a bank
HOWEVER, if the post goes below payout treshold then everyone voting gets a share of ZERO payout which also doesnt need explaining i hope ... i'm certainly not gonna "promote" giving money to whalebots sitting on a pile of it for a game thats not up yet ...
and i DO think misterdelegation, steemcleaners and everyone delegating to it ARE TOTAL WANKERS ... there's one person who i'd vote for witness in an instant ... if he only would re-tract that fucking delegation ...
i can't get with that, if they wanna play cops and steempolice let them do it with their own money, THAT would show dedication, running around bullying with daddymoney creates enmity ... someone with peopleskills seems to lack a lot of those somewhere up there ...
everybody likes maecenas mate, and EVERYBODY HATES THE FUZZ , maybe a word from your generation? you feel like some old nazi vampire bat control freak leftover ... somehow ..
better spent promoting CREATIVE CONTENT , where creative is to be interpreted in the broadest sense of the word, not just some hasbeen thing leftover from medium and "writer" site ... creativity is not bound by rules or definitions
and (en)force(ment) is never used to mend, only to break and bend, DONT YOU KNOW BASIC PHYSICS?
well ... i was hoping not to but with that knife in my back and a weeklong head-ache im not much in a smiley convo-mood ... (but to those who might concern it, i'm on it ofcourse ..)
---
on a sidenote : not that it's much at these rates, but the autovoter now includes a filter to weed out posts that are 6.5 days or older from the list (i seem to get many lately, and there's only 9 100/100 votes a day) so if they don't vote on every post in your account it's indiscriminate, it probably means you have more in the list ... when i get my smoking hot p.r. girlfriend i'll make sure she does the picking and the voting for me but for now ... i pick accounts and the voter picks their every post ... that's it, i dont filter out actifit or anything, but i do shuffle some with less frequency to the front so if you're missing out some it means you had more than the others in the list more or less which should equal out and whatever lol, its not like its an obligation, right, but it feels wrong to not to, 100/100 votes at exact times feels good (or at least better) than sitting around wasting it not voting and i do hope my taste in people means i don't have scambots on the list lol, so i pick people/accounts , not posts ... i could say "no time" but i could make time but that would cost me time on stuff i WANNA DO, and since i'm a force of chaos *workflow* is an f-word to me (like *team* :) that's all and way too much for today again
---
powered by : @jumbot , @steem-ua , @steembasicincome , @incinboost