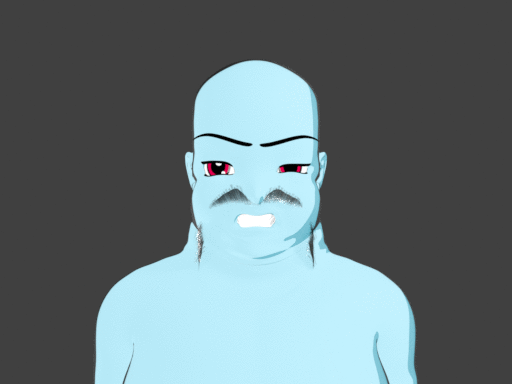 The less a writer discusses his work—and himself—the better. The master chef slaughters no chickens in the dining room; the doctor writes prescriptions in Latin; the magician hides his hinges, mirrors, and trapdoors with the utmost care.(Jack Vance)
sincerely,
Goldman Morgan,
the vaultkeeper of Tyrnannoght
---

---

the collector returns
Goldman Morgan takes a cut
Goldman Morgan credits to accounts
Number of client accounts active : 157
Number of npc accounts active : 8
Number of zone accounts active : 6

account
data
VC
!seen
Captain Planet
I:0,B:0,D:5,P:7,E:8,G:6,S:2,C:4,T:2
12
8
0
0
0
Subject X-13
I:0,B:0,D:2,P:7,E:7,G:9,S:2,C:1,T:8
316
8
0
0
0
Subject X14
I:0,B:0,D:2,P:0,E:7,G:2,S:4,C:4,T:6
169
8
0
0
0
aaronkroeblinger
I:0,B:0,D:0,P:8,E:4,G:2,S:3,C:5,T:1
1
39
0
0
0
achim86
I:0,B:0,D:1,P:0,E:9,G:5,S:7,C:3,T:6
1
39
0
0
0
afzalqamar
I:0,B:0,D:0,P:7,E:3,G:9,S:5,C:3,T:2
2
39
0
0
0
agememnon
I:0,B:1,D:2,P:6,E:1,G:7,S:4,C:3,T:7
238
8
0
0
0
ahmetchef
I:0,B:0,D:4,P:7,E:0,G:1,S:5,C:7,T:2
280
8
0
0
0
airdroptr1
I:0,B:0,D:1,P:9,E:9,G:7,S:2,C:7,T:5
238
8
0
0
0
aloha-creations
I:0,B:0,D:0,P:1,E:8,G:2,S:1,C:1,T:4
1
37
0
0
0
alucian
I:0,B:0,D:0,P:2,E:0,G:3,S:8,C:3,T:7
6
37
0
0
0
ambmicheal
I:0,B:0,D:0,P:7,E:3,G:4,S:5,C:0,T:5
1
39
0
0
0
amimohan
I:0,B:0,D:0,P:7,E:1,G:9,S:1,C:7,T:8
1
39
0
0
0
animad
I:0,B:0,D:0,P:0,E:3,G:0,S:5,C:1,T:8
1
39
0
0
0
arjimi
I:0,B:0,D:0,P:7,E:1,G:8,S:4,C:0,T:7
1
39
0
0
0
artaxx
I:0,B:0,D:0,P:0,E:1,G:7,S:7,C:4,T:9
1
15
0
0
0
artsygoddess
I:0,B:2,D:8,P:6,E:1,G:3,S:3,C:4,T:2
150
8
0
0
0
autumn-steem
I:0,B:1,D:0,P:7,E:4,G:5,S:2,C:8,T:3
145
8
0
0
0
ava77
I:0,B:0,D:0,P:2,E:0,G:3,S:0,C:8,T:1
1
19
0
0
0
bajaro
I:0,B:0,D:0,P:0,E:2,G:3,S:4,C:6,T:6
1
25
0
0
0
baycan
I:0,B:0,D:3,P:9,E:5,G:6,S:2,C:5,T:1
131
8
0
0
0
beautifulwoman
I:0,B:2,D:1,P:2,E:7,G:2,S:3,C:3,T:3
24
12
0
0
0
bebeomega
I:0,B:0,D:0,P:6,E:6,G:9,S:4,C:7,T:0
1
39
0
0
0
beissler
I:0,B:0,D:0,P:0,E:2,G:1,S:6,C:6,T:5
1
9
0
0
0
bigbos99
I:0,B:0,D:0,P:0,E:6,G:2,S:6,C:0,T:0
6
21
0
0
0
bigcherry
I:0,B:0,D:0,P:1,E:4,G:2,S:6,C:3,T:8
5
8
0
0
0
bitinvdig0
I:0,B:0,D:0,P:1,E:5,G:4,S:7,C:1,T:8
2
15
0
0
0
blockchainlives
I:0,B:1,D:3,P:2,E:1,G:9,S:8,C:5,T:6
150
8
0
0
0
bluedwains
I:0,B:0,D:1,P:7,E:7,G:7,S:1,C:5,T:4
99
8
0
0
0
bluesniper
I:0,B:0,D:2,P:7,E:8,G:5,S:2,C:1,T:9
64
17
0
0
0
bride777
I:0,B:0,D:0,P:0,E:6,G:0,S:1,C:1,T:8
1
14
0
0
0
bullionstackers
I:0,B:0,D:3,P:4,E:6,G:3,S:6,C:2,T:2
7
42
0
0
0
chef-robbo
I:0,B:1,D:5,P:3,E:8,G:7,S:8,C:0,T:4
148
8
0
0
0
coinictus
I:0,B:1,D:1,P:6,E:6,G:0,S:0,C:7,T:9
119
8
0
0
0
coinmeria
I:0,B:1,D:1,P:7,E:9,G:0,S:0,C:1,T:0
222
8
0
0
0
cron
I:0,B:0,D:0,P:0,E:3,G:2,S:4,C:2,T:8
1
15
0
0
0
debo123
I:0,B:0,D:0,P:0,E:4,G:2,S:1,C:9,T:7
1
56
0
0
0
discipleship
I:0,B:1,D:2,P:0,E:1,G:9,S:7,C:9,T:1
237
8
0
0
0
dough-nate
I:0,B:1,D:6,P:2,E:1,G:0,S:9,C:8,T:4
150
8
0
0
0
dough-nation
I:0,B:1,D:6,P:1,E:6,G:9,S:0,C:5,T:0
150
8
0
0
0
dowdogs
I:0,B:0,D:1,P:1,E:3,G:3,S:3,C:7,T:7
1
39
0
0
0
dpakyaw
I:0,B:0,D:0,P:3,E:0,G:1,S:4,C:2,T:7
1
39
0
0
0
drags
I:0,B:0,D:0,P:3,E:8,G:2,S:7,C:3,T:9
1
39
0
0
0
dugan
I:0,B:0,D:1,P:0,E:4,G:9,S:4,C:4,T:9
2
39
0
0
0
ecoinstar
I:0,B:0,D:4,P:0,E:2,G:6,S:8,C:9,T:0
1
10
0
0
0
ecoinstats
I:0,B:0,D:5,P:7,E:8,G:6,S:2,C:4,T:2
12
8
0
0
0
eldontang
I:0,B:0,D:0,P:0,E:3,G:3,S:3,C:7,T:3
1
39
0
0
0
embesilikat
I:0,B:0,D:3,P:7,E:0,G:6,S:9,C:5,T:7
272
8
0
0
0
emirfirlar
I:0,B:0,D:2,P:6,E:6,G:5,S:5,C:5,T:5
115
8
0
0
0
emotionalsea
I:0,B:0,D:1,P:5,E:8,G:5,S:5,C:3,T:7
127
10
0
0
0
enriquerodriguez
I:0,B:0,D:0,P:3,E:4,G:2,S:7,C:2,T:2
1
39
0
0
0
eugenezh
I:0,B:0,D:1,P:1,E:4,G:8,S:5,C:3,T:7
1
39
0
0
0
fall-steem
I:0,B:0,D:9,P:1,E:0,G:7,S:0,C:2,T:6
143
8
0
0
0
filipino
I:0,B:0,D:1,P:4,E:1,G:7,S:8,C:4,T:6
19
29
0
0
0
firster78
I:0,B:0,D:2,P:0,E:3,G:0,S:1,C:5,T:3
280
8
0
0
0
fyrstikken
I:0,B:0,D:0,P:1,E:0,G:3,S:0,C:0,T:0
12
8
0
0
0
getstuffdun
I:0,B:3,D:2,P:0,E:9,G:1,S:0,C:3,T:1
151
8
0
0
0
gligli060
I:0,B:0,D:0,P:2,E:7,G:8,S:0,C:4,T:3
1
39
0
0
0
gmtester2
I:0,B:0,D:2,P:0,E:7,G:2,S:4,C:4,T:6
169
8
0
0
0
gmtester
I:0,B:0,D:2,P:7,E:7,G:9,S:2,C:1,T:8
316
8
0
0
0
hannesl
I:0,B:0,D:0,P:9,E:1,G:8,S:8,C:9,T:0
2
39
0
0
0
hauptstadtdiva
I:0,B:0,D:0,P:7,E:0,G:3,S:4,C:8,T:5
2
39
0
0
0
hayirhah
I:0,B:0,D:7,P:4,E:0,G:9,S:7,C:4,T:2
258
8
0
0
0
hnub
I:0,B:0,D:1,P:0,E:0,G:0,S:7,C:1,T:3
1
39
0
0
0
hozn4ukhlytriwc
I:0,B:0,D:0,P:0,E:9,G:0,S:8,C:8,T:5
9
44
0
0
0
iiicemaster
I:0,B:0,D:0,P:0,E:1,G:1,S:0,C:6,T:0
1
57
0
0
0
imp.unity
I:0,B:0,D:0,P:8,E:6,G:0,S:3,C:1,T:5
1
39
0
0
0
imransoudagar
I:0,B:0,D:1,P:3,E:8,G:5,S:4,C:4,T:8
1
39
0
0
0
ivar1aldana
I:0,B:0,D:0,P:9,E:6,G:7,S:3,C:5,T:7
1
39
0
0
0
juanv
I:0,B:0,D:0,P:3,E:5,G:4,S:1,C:8,T:6
1
39
0
0
0
kanhiyachauhan
I:0,B:1,D:7,P:7,E:1,G:2,S:9,C:9,T:6
81
8
0
0
0
kcgm
I:0,B:0,D:1,P:3,E:1,G:1,S:6,C:7,T:1
1
39
0
0
0
kemalyokus
I:0,B:0,D:2,P:3,E:3,G:6,S:2,C:8,T:0
280
8
0
0
0
kiks14
I:0,B:0,D:0,P:0,E:0,G:5,S:1,C:4,T:6
1
39
0
0
0
kkndworld
I:0,B:2,D:7,P:4,E:2,G:1,S:7,C:6,T:0
268
8
0
0
0
krillseeker
I:0,B:0,D:8,P:0,E:1,G:4,S:6,C:8,T:2
146
8
0
0
0
kyrios
I:0,B:2,D:3,P:4,E:0,G:6,S:6,C:5,T:2
150
8
0
0
0
laissez-faire
I:0,B:0,D:0,P:0,E:1,G:0,S:2,C:1,T:4
3
42
0
0
0
layra
I:0,B:0,D:0,P:7,E:4,G:4,S:1,C:8,T:6
1
39
0
0
0
lazfasia
I:0,B:0,D:0,P:0,E:6,G:2,S:3,C:4,T:7
3
28
0
0
0
leontr
I:0,B:0,D:1,P:0,E:2,G:0,S:5,C:4,T:8
1
39
0
0
0
lockout
I:0,B:0,D:0,P:1,E:4,G:3,S:8,C:6,T:7
5
33
0
0
0
m3ik3
I:0,B:0,D:0,P:0,E:2,G:4,S:4,C:7,T:4
1
21
0
0
0
meedo
I:0,B:0,D:0,P:0,E:0,G:2,S:2,C:3,T:7
2
37
0
0
0
melaniewang
I:0,B:0,D:1,P:2,E:2,G:4,S:1,C:1,T:6
1
39
0
0
0
mercifullord
I:0,B:0,D:0,P:0,E:2,G:1,S:2,C:2,T:4
1
34
0
0
0
merlin4
I:0,B:0,D:0,P:8,E:4,G:5,S:1,C:6,T:2
1
39
0
0
0
micros2411
I:0,B:0,D:1,P:0,E:2,G:7,S:9,C:9,T:7
1
39
0
0
0
miggel
I:0,B:0,D:0,P:0,E:2,G:1,S:3,C:2,T:8
1
44
0
0
0
mikits
I:0,B:0,D:0,P:0,E:1,G:8,S:9,C:3,T:0
1
12
0
0
0
milagros
I:0,B:0,D:0,P:7,E:8,G:1,S:1,C:9,T:8
1
39
0
0
0
minibot
I:0,B:0,D:0,P:0,E:8,G:2,S:4,C:1,T:1
4
35
0
0
0
morocroft
I:0,B:0,D:0,P:3,E:2,G:8,S:7,C:6,T:0
1
39
0
0
0
muratkbesiroglu
I:0,B:3,D:2,P:1,E:4,G:4,S:7,C:2,T:3
280
8
0
0
0
murattatar
I:0,B:1,D:3,P:8,E:0,G:3,S:9,C:6,T:8
216
8
0
0
0
myfriend
I:0,B:0,D:0,P:8,E:8,G:9,S:8,C:9,T:8
1
39
0
0
0
najoh
I:0,B:0,D:1,P:0,E:1,G:3,S:3,C:0,T:7
1
39
0
0
0
ninolatino
I:0,B:0,D:0,P:9,E:3,G:9,S:0,C:5,T:2
1
39
0
0
0
nirob
I:0,B:0,D:1,P:3,E:1,G:4,S:4,C:4,T:1
1
39
0
0
0
nygma
I:0,B:0,D:1,P:3,E:6,G:1,S:5,C:1,T:4
1
39
0
0
0
ostia
I:0,B:0,D:0,P:8,E:7,G:3,S:7,C:7,T:8
1
39
0
0
0
papurika
I:0,B:0,D:0,P:8,E:1,G:0,S:4,C:6,T:0
1
39
0
0
0
p-a-t
I:0,B:0,D:0,P:2,E:7,G:7,S:8,C:4,T:0
1
39
0
0
0
pinoy
I:0,B:0,D:0,P:2,E:8,G:0,S:0,C:4,T:8
41
11
0
0
0
plantbasedmiri
I:0,B:0,D:0,P:6,E:5,G:4,S:5,C:7,T:7
1
39
0
0
0
purpleflowers420
I:0,B:0,D:1,P:3,E:7,G:4,S:9,C:7,T:5
1
39
0
0
0
r351574nc3
I:0,B:0,D:1,P:3,E:9,G:4,S:3,C:0,T:3
2
39
0
0
0
rainbowlord
I:0,B:0,D:2,P:4,E:6,G:6,S:7,C:0,T:7
280
8
0
0
0
randyw
I:0,B:0,D:1,P:4,E:6,G:9,S:1,C:3,T:2
1
39
0
0
0
ratticus
I:0,B:0,D:0,P:6,E:5,G:8,S:8,C:3,T:6
2
37
0
0
0
riezky
I:0,B:0,D:0,P:9,E:7,G:5,S:8,C:6,T:5
1
39
0
0
0
rii
I:0,B:0,D:0,P:0,E:2,G:3,S:0,C:2,T:3
1
36
0
0
0
risobap
I:0,B:0,D:0,P:2,E:3,G:6,S:6,C:1,T:5
1
39
0
0
0
saadmehmood
I:0,B:0,D:0,P:9,E:4,G:0,S:5,C:9,T:2
1
39
0
0
0
safedeposit
I:0,B:0,D:0,P:3,E:1,G:3,S:6,C:8,T:5
1
39
0
0
0
sanashaikh
I:0,B:0,D:1,P:0,E:1,G:1,S:4,C:0,T:1
1
39
0
0
0
sargoon
I:0,B:0,D:0,P:0,E:1,G:7,S:8,C:5,T:7
2
9
0
0
0
scorzmania
I:0,B:0,D:0,P:8,E:6,G:5,S:5,C:6,T:8
1
39
0
0
0
semihbalkanli
I:0,B:0,D:3,P:1,E:0,G:0,S:0,C:8,T:1
166
8
0
0
0
sergino
I:0,B:0,D:5,P:1,E:2,G:7,S:9,C:8,T:2
137
8
0
0
0
sid000
I:0,B:0,D:0,P:0,E:1,G:1,S:5,C:4,T:3
1
39
0
0
0
sidp715
I:0,B:0,D:0,P:7,E:5,G:2,S:0,C:3,T:3
1
39
0
0
0
simonjay
I:0,B:2,D:9,P:6,E:5,G:2,S:1,C:0,T:1
215
8
0
0
0
sirvotesalot
I:0,B:1,D:9,P:8,E:4,G:3,S:6,C:8,T:8
2
51
0
0
0
smallboost
I:0,B:0,D:0,P:3,E:9,G:9,S:4,C:0,T:9
12
58
0
0
0
smendel
I:0,B:0,D:0,P:7,E:9,G:9,S:4,C:5,T:8
1
39
0
0
0
sostrin
I:0,B:0,D:0,P:6,E:3,G:9,S:4,C:0,T:0
1
39
0
0
0
spikykevin
I:0,B:0,D:0,P:1,E:9,G:9,S:4,C:1,T:6
1
39
0
0
0
spring-steem
I:0,B:1,D:1,P:9,E:0,G:3,S:0,C:8,T:4
150
8
0
0
0
srsrahman
I:0,B:0,D:1,P:4,E:1,G:5,S:3,C:4,T:2
1
39
0
0
0
steemgems
I:0,B:0,D:9,P:6,E:9,G:6,S:5,C:0,T:5
201
8
0
0
0
steeming-hot
I:0,B:0,D:0,P:0,E:2,G:5,S:6,C:0,T:9
24
36
0
0
0
steem-lagos
I:0,B:0,D:1,P:0,E:9,G:5,S:1,C:8,T:8
1
39
0
0
0
steemnews-fr
I:0,B:0,D:0,P:7,E:9,G:0,S:5,C:9,T:0
2
39
0
0
0
steempush
I:0,B:0,D:0,P:0,E:2,G:1,S:6,C:5,T:6
1
19
0
0
0
steffenix
I:0,B:0,D:0,P:0,E:5,G:0,S:4,C:8,T:4
1
26
0
0
0
stellarbelle
I:0,B:3,D:2,P:5,E:8,G:9,S:6,C:7,T:4
150
8
0
0
0
stewsak
I:0,B:0,D:1,P:1,E:2,G:0,S:1,C:8,T:5
1
39
0
0
0
stiant
I:0,B:0,D:0,P:8,E:6,G:4,S:7,C:5,T:8
1
39
0
0
0
summer-steem
I:0,B:1,D:2,P:5,E:1,G:5,S:1,C:0,T:3
150
8
0
0
0
swirly
I:0,B:1,D:0,P:6,E:7,G:6,S:6,C:6,T:3
104
8
0
0
0
syedubair
I:0,B:0,D:1,P:4,E:1,G:0,S:7,C:3,T:7
1
39
0
0
0
teutonium
I:0,B:0,D:1,P:4,E:3,G:2,S:9,C:6,T:5
1
39
0
0
0
thekitchenfairy
I:0,B:0,D:1,P:2,E:9,G:8,S:8,C:8,T:5
1
33
0
0
0
thephotographers
I:0,B:0,D:0,P:9,E:8,G:1,S:5,C:0,T:4
1
39
0
0
0
thidaratapple
I:0,B:0,D:0,P:8,E:3,G:1,S:8,C:8,T:7
1
39
0
0
0
to-upgrade
I:0,B:0,D:0,P:0,E:2,G:3,S:2,C:8,T:6
1
41
0
0
0
trailreward
I:0,B:0,D:0,P:1,E:0,G:6,S:1,C:8,T:1
5
16
0
0
0
turtle-trader
I:0,B:0,D:0,P:7,E:3,G:4,S:0,C:6,T:0
1
39
0
0
0
varolleng
I:0,B:0,D:2,P:8,E:1,G:0,S:7,C:0,T:3
280
8
0
0
0
veralamphea
I:0,B:0,D:0,P:0,E:3,G:3,S:4,C:7,T:7
4
9
0
0
0
warofcraft
I:0,B:0,D:8,P:8,E:7,G:3,S:8,C:1,T:5
4
8
0
0
0
wasim1
I:0,B:0,D:0,P:7,E:3,G:9,S:5,C:2,T:0
1
39
0
0
0
whiterabb1t
I:0,B:0,D:1,P:9,E:8,G:8,S:0,C:1,T:4
280
8
0
0
0
whizart
I:0,B:0,D:0,P:3,E:0,G:2,S:8,C:2,T:4
1
39
0
0
0
winter-steem
I:0,B:0,D:9,P:6,E:2,G:0,S:2,C:2,T:0
143
8
0
0
0
yanipetkov
I:0,B:0,D:0,P:5,E:4,G:9,S:6,C:1,T:7
1
39
0
0
0
yehey
I:0,B:1,D:5,P:6,E:7,G:4,S:6,C:2,T:3
47
11
0
0
0
zapzap
I:0,B:0,D:0,P:2,E:1,G:9,S:7,C:2,T:0
1
39
0
0
0
zipsardinia
I:0,B:0,D:1,P:3,E:8,G:6,S:0,C:9,T:4
1
39
0
0
0
---
---

@ steemitboard , @ sakhmet , @ rudyardcatling , @ ummu-hubur , @ gmdatacenter , @ haator , @ ubasti , @ maahes , foreign traders / sponsor account credits listed at https://goldmanmorgan.000webhostapp.com/

---
---
Goldman Morgan has paid off 34.95% of loans
static accounts are 111.24% credited
---

there is room for 0 special deals
authorized commenters yesterday : 1
valid comments yesterday :1
last version of text excluding media was at 21.100% of max size for steemchain
@kkndworld withdraws 1 B
---

---
@##blindmelon (45), @#bullionstackers (42), @#debo123 (56), @#hozn4ukhlytriwc (44), @#iiicemaster (57), @#laissez-faire (42), @#miggel (44), @##mudpitstownguard (45), @#sirvotesalot (51), @#smallboost (58), @#to-upgrade (41),
WARNING: accounts are closed after 60 days of inactivity
please read the explanation on !seen and inactivity here
---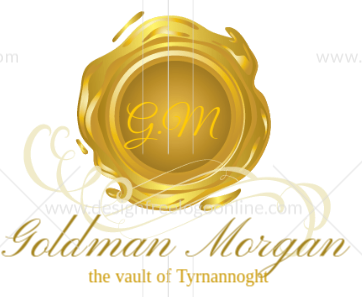 𝕬 𝖗𝖔𝖚𝖓𝖉 𝖌𝖔𝖑𝖉𝖊𝖓 𝖈𝖔𝖎𝖓
𝖎𝖓 𝖒𝖞 𝖕𝖆𝖑𝖒 𝖑𝖎𝖊𝖘 𝖘𝖔 𝖍𝖊𝖆𝖛𝖞 -
𝖙𝖍𝖊 𝖒𝖊𝖙𝖆𝖑 𝖔𝖋 𝖐𝖎𝖓𝖌𝖘.
---
#programming
#gamedev
#graphics
#coding
#simulation
#game
#rpg
#token
#smarttoken
#trade
#goldmanmorgan
#tyrnannoght
#rudyardcatling
#goldmanmorgancoin
the manual
:
v0.2 : the @goldmanmorgan manual
---
i got me some cloudflare and put alleycat back up : the site can now be reached by https at either

www.alleycat.be/tyrnannoght (don't forget the www if you use that one)
tyrnannoght.alleycat.be (dont put www in front if you use that one)
https://goldmanmorgan.000webhostapp.com for pure @goldmanmorgan stats (for now)
cloudflare will force https so you can just use these without the prefix

for questions : if you have an active account (listed in the posts), leave one word "help" in reply and it should ring bells on creation of the next post (that should be max 24 hours), but better (discord will be discontinued for being too heavy for what its needed for me), instead in case of questions : https://t.me/tyrnannoght (that's Telegram - lightweight, easy, available on all platforms - not that anyone does, but it's there ... should be 24 hours at best as well, just to keep a safe margin)
auto-withdraw is after today set at 3D 6B , gradually up to 5D(iamonds) , which will be more than overkill for the starterzone but gives option to sell or trade some to other potential players internally , (until live , balancing and all that will have to be seen, assuming there's actual players haha, still ... don't wait up for it, its far from there)
yea its getting really interesting .... tyr by lightyears but trying for a semi a.i. for SteemJack with virtual dealers who dont all react the same (otherwise your blackjack game will be too predictable after a few runs you'll just know what its reaction will be under certain card combos if you're a bit of a figure-out-cat like some other people, i think that will be interesting too, now i wonder , is saving playsequences by players considered 'collecting private data' or should i ask for permission there ? i mean, to build a small dataset of sequences, that's basically what a.i. does : glorified database with search engine, but different behaviours ? i'm probably overthinking it but i think that will be pretty interesting to look into ... but as a secondary, first : MORE games heh) motto motto
and #stuff :
unserialize() vs. json_decode() vs. explode()
explode() was the winner here for small arrays, and that's what I need. As arrays got bigger (100 – 10,000 items), unserialize() started to shine. When the array had 100,000 members, explode() was again the fastest. json_decode() tended to be slowest in all cases. I ran the script several times, and the results were consistent.
i really can't get with the age of 'just add another terabyte' and 'use framework to pump out fast ...' call me slow if you will :) ... gud, before anyone thinks i'm boasting b/c i'm not, im just head-in-the-clouds ahead of what i'm doing and wanna do, as usual
---
powered by : @jumbot , @steem-ua , @steembasicincome , @incinboost