Hi, I hope you are having a great day from wherever that you are reading this article. I present to you Goldilock which will arguably be the best means of storing data and Cryptocurrencies in our world today.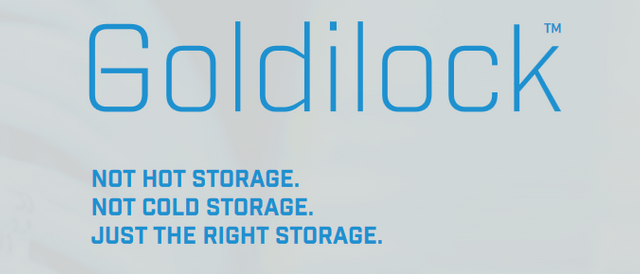 Source: extracted from first page of Whitepaper
Goldilock is bent on changing the way in which data is stored on the internet. Goldilock disconnects user data from the internet on to a physically-isolated platform and makes it available to the user on the internet only during the period in which a user needs to access his/her data.
Other Storage
Let me continue by bringing out the flaws associated with commonly used storage that most people and businesses used before explaining how Goldilock solve these flaws.
There are generally two types of storage; Hot storage and Cold stoarage.
A hot storage refers to any storage that is connected to the internet. Examples are Cloud storage, online wallets and wallets in Cryptocurrency exchanges.

A cold storage is any storage that is not connected to the internet. Examples are Computer hard drives, USB flash drives, phone memories, SD cards, Trezor and Ledger Nano wallets.
The Problem
Generally, Hot storage is easy to create, access and can store a large amount of data but they are more susceptible to attacks, regulations and technical vulnerabilities. For example, the Verge 51% attack that occurred in May, this year.

Cold storage on the other hand is more secure but have lesser storage capacities compared to Hot storage. Also, storing data in a cold storage can be very risky as the storage might get bad, destroyed, corrupt, stolen or the user might misplaced the storage. Furthermore, larger institutions such as banks and companies (in which data is accessed by many individuals) can not use this storage.
The Solution Provided by Goldilock
Goldilock's principle is based on the fact that data should not be on the internet when not in use. It uses encrypted Hardware Security Module (HSM) vaults to trigger the availability of data online to users despite being disconnected from the internet in an all non-IP involvement.
It's mode of operation is explained and demonstrated in the pictures below:
.
The three core premises in which Goldilock is built are explained as follows:
Wallet is stored offline through a physical air-gap mechanism, and is not accessible from the internet.
Using a non-IP mechanism, the user activates their wallet making it accessible over the internet.
User can securely access their wallet over an encrypted connection using a dedicated URL and access credentials.
The Goldilock wallet will be physically disconnected from the internet and can be accessed through biometric gateways with each wallet assigned a specific URL.
Goldilock API service will also be created to improve security as well as privacy driven applications. This API can also be embedded in non decentralized applications and in to stand-alone decentralized Applications.
Use Cases
Simcard is a guy who has invested in different Cryptocurrency platforms and projects and he has also been chasing after Cryptocurrency airdrops for a long time. As a result of this, he has signed up on these different platforms using different logging details. Now, he needs to save all these logging details (username, email, password etc) so that he can use them to log in on these platforms. There comes the complications with Hot and Cold storage. Simcard will be very pleased to know that there exist Goldilock

Simcard law firm save their files as hard copies as well as in computers available in the firm building. These files include case files and client files such as wills, property documents etc. Simcard the owner of the firm gets to learn about Goldilock from one of his colleagues but he is reluctant to try it out. Finally, he decides to save all their important documents with Goldilock and few days later, the firm building is set on fire by a client who is not happy that he lost a case in which one of the firm's lawyers (not Simcard lol) was in-charge of it. Simcard then decides to buy his colleague the latest Ferrari vehicle for introducing him to Goldilock
The LOCK Token
The LOCK utility token will be required to access Goldilock wallets and services. Also, It will be used to provide users with a record of their activities. Furthermore, this token will be used for subscription payments on the Goldilock platform.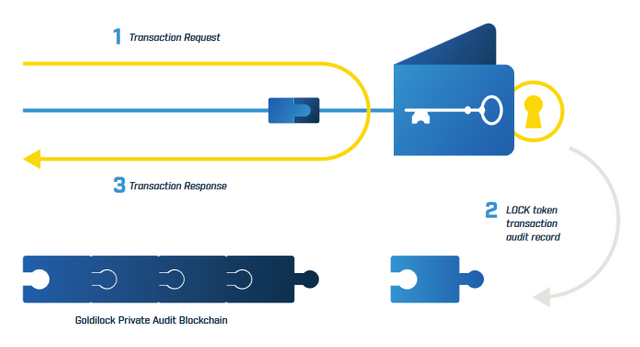 Source: extracted from page 10 of Whitepaper
The LOCK token is a NEP-5 asset on the NEO blockchain.
NEP-5 (NEO Enhancement Proposal 5) token refers to the asset, utility or application that is built on the NEO 'Smart Economy Platform' through the use of smart contracts by a third party. Source
Why Is Goldilock Built On NEO Blockchain?
It may be surprising to see that Goldilock is launched on NEO platform rather than popular platforms like Ethereum, waves and recent masternodes platforms. Goldilock choose NEO platforms over other odds because:
Enabling a Regulatory Compliance: NEO platform is setup such that institutional authorities can have the ability to audit digital assets and transactions.

Good Consensus Mechanism: NEO uses the dBFT (Delagated Byzantine Fault Tolerance) consensus mechanism which is a modification of PoS (Proof Of Stake) protocol common with other other platforms. With this mechanism, NEO holders vote for delegates who are in charge of overseeing transactions.

Faster Transaction Speed: The dBFT mechanism enables the NEO blockchain to process transactions at a faster speed.
Road Map Of Activities
Goldilock is currently in its Q2 phase as indicated on its road map. This phase entails the start of pre-sale and release of wallets for NEO and NEP-5 Cryptocurrencies.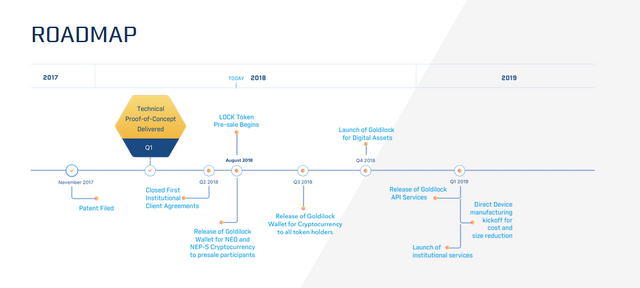 Source: extracted from website
The Team
The team behind Goldilock is made up of highly experienced blockchain experts and developers as well as those with business and managerial skills and experiences.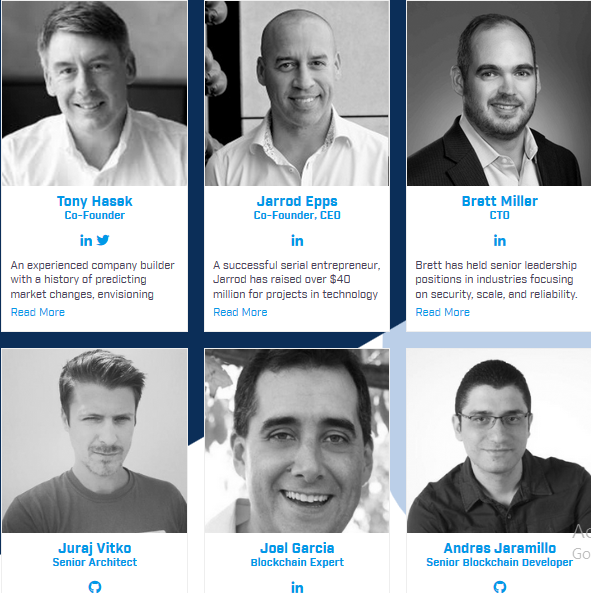 Source: extracted from website
Goldilock is already in partnership with some renown organizations which can be seen in the image below: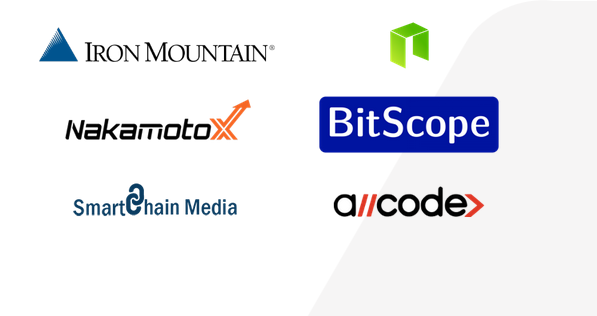 Source: extracted from website
Conclusion
Privacy and Security are the two most important factors to be considered when building a platform for any purpose.Goldilock has made these factors it priority and clearly, Goldilock will provide the best storage facilities that anyone can ever wish.
For more clarity, watch this short video overview: