The sporting activities had nearly begun be the jubilations rsnt the air agog. Some two years ago, the inter-house competition started with a tussle between #HouseMasters on who came first in the 200m race. It wasn't just a mere fracas, there were deep injuries that emanated from the presumed logger head. For #2019 it is a more relaxed and friendly atmosphere.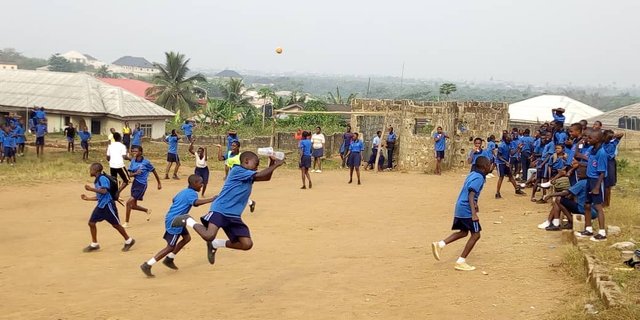 [image source](phone gallery)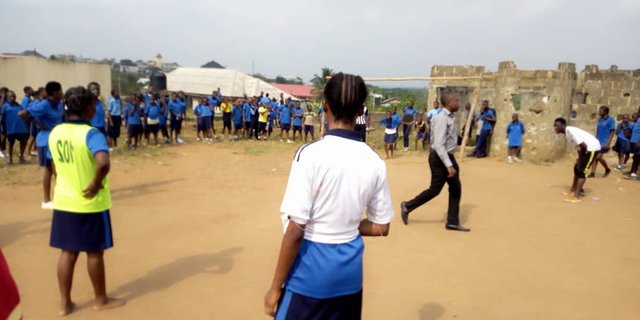 [image source](phone shot)
Initially, the timetable for competitions which was released by the #SportCommittee was not favourable due to wheather conditions. So, the #Scrabble game which was enjoy-able took the centre stage. The boys were good at the games whereas the ladies were quite sluggish and bearly played four lettered words which resulted in scoring low .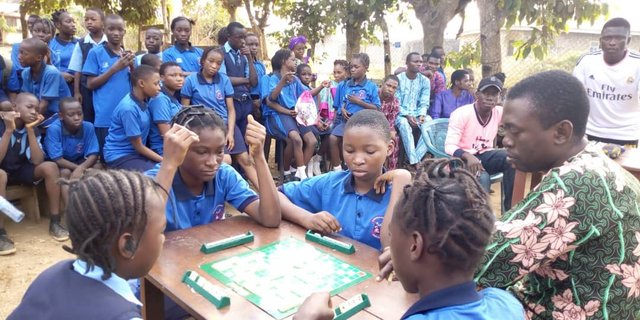 [image source](Wattsapp message)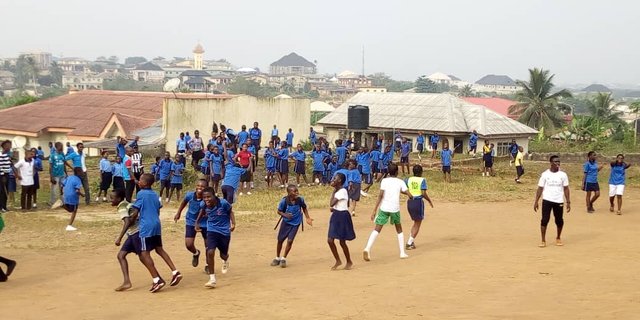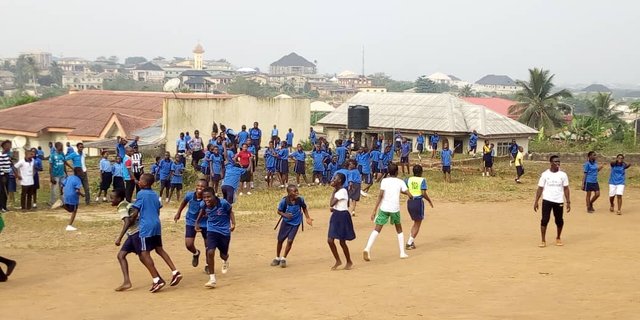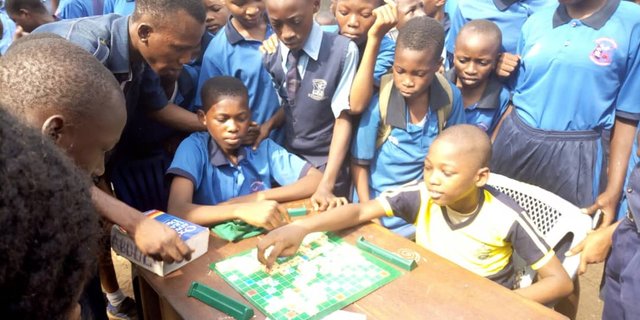 The houses that participated in the games and their sponsors were:
•BLUE HOUSE- DANGOTE SUGAR
•GREEN HOUSE-CADBURY NIGERIA
•WHITE HOUSE-ZENITH BANK
•YELLOW HOUSE-BANK OF INDUSTRY
The results of the Scrabble game for the boys was a tough one;
√Blue House ~ 178
√Green House ~148
√White House ~168
√Yellow House~179
The match was indeed a tough one for the spectators, house masters, umpires and even the players. Sooner than the male Scrabble results were released than the jubilation had begun for Yellow house.
Female football was fun as there was a lot leg throwing exercises in the air. I recall quickly that it isn't easy as it appears to the girls. Turn muscles, trains and fatigue were some resultants effects of the football matches for the girls. But one thing was too sure: we laughed our stomach out in the mouth. Its was more a #Teakwando kind of game.