A Sea of Tranquility, Cebu, Philippines – GoldenHour Photography
This photo was taken from a restaurant at the bottom of the Moalboal peninsula on Cebu. (You can see the restaurant's thatched roof in the top-right of the photo.)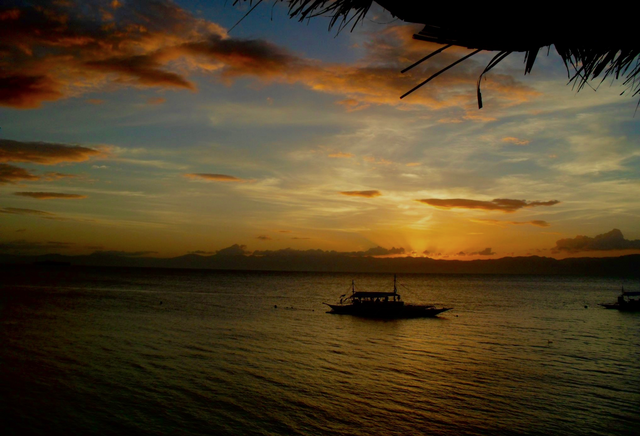 [Click Here to Enlarge Photo]
A skyful of radiance 
During the 10 days that I stayed on Moalboal, I was treated to a wide variety of magnificent sunsets. Each different, and each very beautiful. In the evening, I would find a different place along the shore to enjoy the sunset.    
On this particular evening, the sun had dipped behind the clouds on the distant horizon, but its radiance continued to light up the sky.
A sea of tranquility 
Consequently, the hidden sun cast only a soft reflection on the sea. And the sea itself had become very calm. In the soft light, the atmosphere became even more tranquil.

This is my entry in @juliank's GoldenHourPhotography contest.