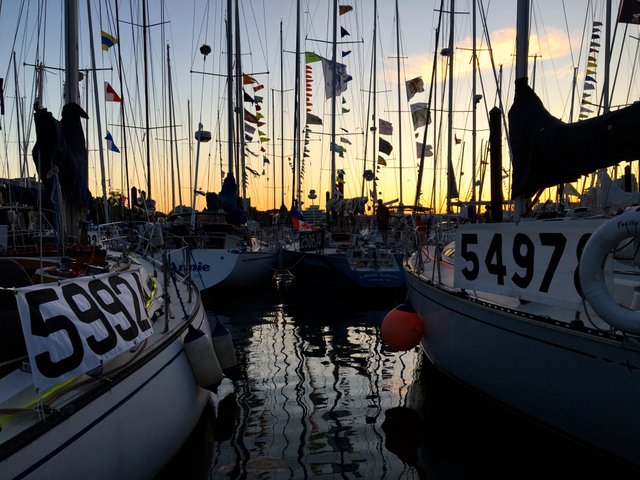 I took this photo as I walked through the docks to find my ride for the 75th Swiftsure International Yacht Race. I was asked to crew aboard SV Northern Lights a week before the race. It was an obvious yes! There was an incredible effervescent feeling in the air as I walked the docks. Excitement, anticipation, a faint hint of rum and a live band set the stage for an excellent pre race social. The setting sun cast the boats in a glorious golden hugh - burgees and all! For those not in the know, Burgees are the flags and pennants flown on the lines touting home clubs, victories, and more.
Get ready for a few more Swiftsure posts in the coming days - it was one heck of a race!
Thanks for the support Steemians!!!!
Please upvote, resteem, ask questions and leave feedback!
All content is my own unless otherwise stated.