Gods Unchained on Steemit - Win STEEM!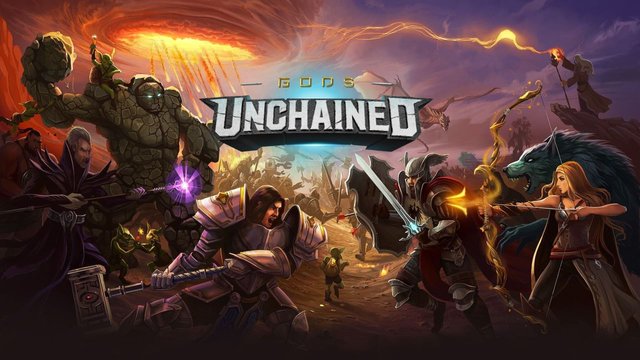 Thanks to the @ocd team it is now possible to earn a few steem simply by playing Gods Unchained. This tournament will be the first of many created by the OCD team. Because it's no longer possible to earn Genesis Raffles by playing matches, they have decided that they will reward you in STEEM, and some raffles tokens. Raffle tokens can be used in the draw, where it will be possible to draw the last of four mythic cards. The first one sold at 62.000 dollars. Anyway, let's get to it. So if you want to earn some Steem, some raffle tokens which can get you the last mythic card, follow the instructions below.
How to participate
Join the Discord chat! and request a Steem account in the #steem-accounts channel.
Post a screenshot in this post of your game client before the weekend tournament starts where we can see the amount of wins you have
Post a screenshot in a reply to your first comment of your game client when the weekend tournament ends so we can see how many wins you made
Earn Steem + Genesis Raffle tokens + Steem Power delegation :)
Sounds easy right, and it is. The hard part is to win the most matches, but if you do win a lot of matches, here are the prizes.
Prizes
1000 STEEM shared among all participants per victory ( players that signed up through OCD's beta key! will get 20% more )
3x 500 Steem Power Delegations for 3 months ( thanks to @pharesim )
1x 500 Steem Power Delegation fo 3 months ( thanks to @derangedvisions )
Random winner from all participants of 10,000 Genesis Raffle Tokens (Meteorite 4 headed hydra trinket - these raffle tokens can be still be sold and transferred as the raffle is drawn first on the 24th)
Final thoughts
I am a huge supporter of the @OCD project, and all my SP has been sent to it, therefore I also want to support this contest. I really think Gods Unchained can bring a lot of new people to blockchain, steemit etc, but it doesn't happen over night. Gods Unchained is so easy. It's easy to create a user, it's easy to play, and it's easy to link your wallet. By contests like this, we will bring more users to Steemit, and to the blockchain world. I really hope you will support it, and feel free to sponsor future coming events. When trading opens, I myself, will sponsor with Genesis cards.
New to the game: Feel free to use my referral code: Gods Unchained