This is the same thing I did last Saturday, which was a Bot Test that my Bot Passed!!!
So this is the User Interface for my Bot. As you can see, it is extremely easy to use!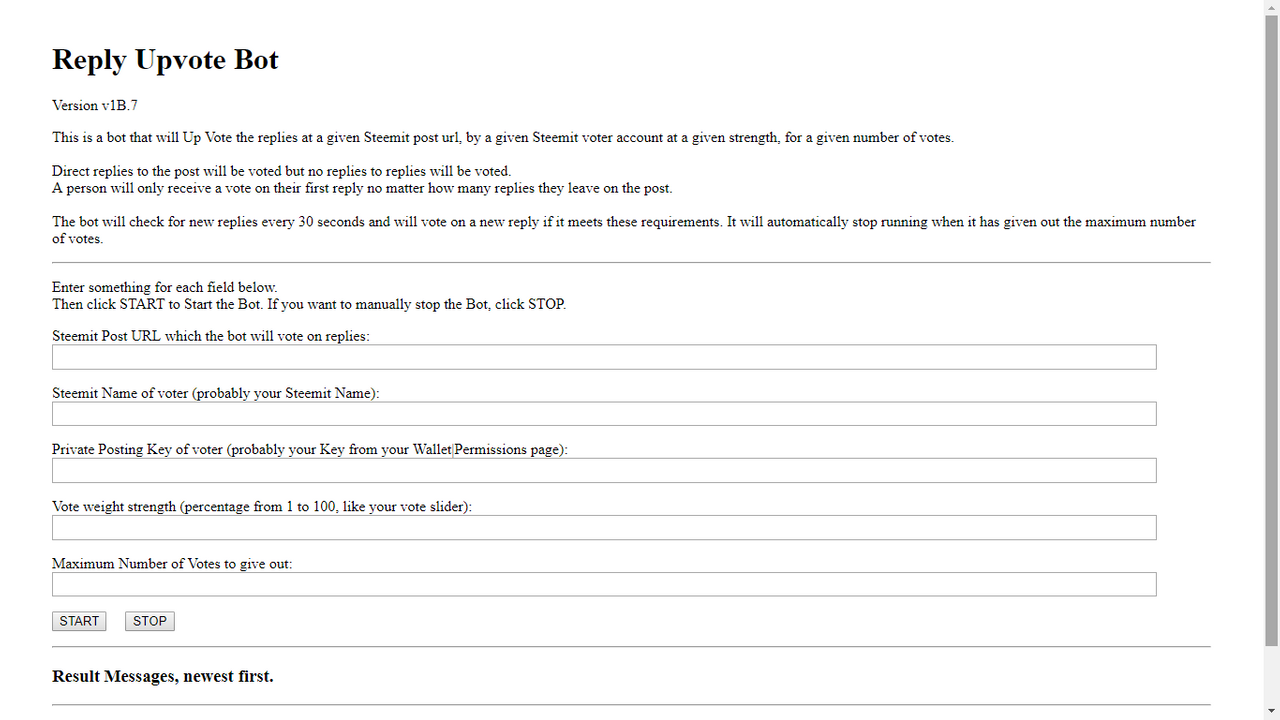 So just Reply ANYTHING to THIS Post and the BOT will Up vote you at 10%. Last week I did it at 5% so this is Double Power! 💗
Like last week, this will be Just For the FIRST 100 People who REPLY to THIS Post!
One vote per person!!!
If you need any more information on this BOT, please read my post from last week.
Would YOU Like to USE My BOT???
It is written in javascript and runs right from Your OWN Computer, or probably from your phone as well. Just find the HTML file I will give you, and run it in Chrome. It probably works in other browsers as well.
I will let ONE person at a time use it. If you have a lot of Steem Power and want to give some nice Up Votes to your followers or whoever sees your post, then Try This BOT.
Maybe someone like @stellabelle or @KaylinArt would like to try it?
If interested, let me know in your reply. Thanks!