Upvotes Giveaway "Feed Your Minnows" with @feedyourminnows bot – A Final Episode?
Hello dear minnows and plankton!!
It is with mixed feelings that I am posting this final (?) episode of the "Feed Your Minnows" giveaway…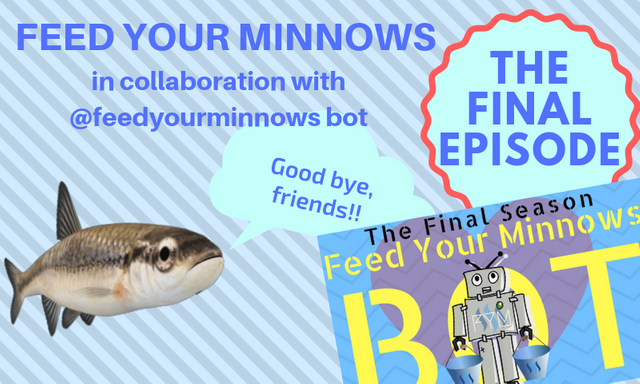 @scrooger and I have been doing this giveaway (in collaboration with @feedyourminnows for over a year – 70 weekly episodes. Over 60 Minnow Steemians won lifetime membership with @feedyourminnows upvote bot and countless more benefited from automatic daily upvotes from me. I want to thank each and every past participant of this giveaway! <3
But as the last two episodes failed to attract eligible participants, we decided to end the giveaway. So this is our final (at least for now) episode on my blog – and the final season on @scrooger's.

Needless to say,
all the past winners of the giveaway
will keep their membership with
@feedyourminnows
and enjoy the lifetime of automatic upvotes from the bot.
And, who knows, maybe new Steemians discover Steem in the future, this giveaway series might see a revival. Until then – we will still stick around and STEEM ON!!

---