Order placed for first contest winner- Giveaway 2 coming soon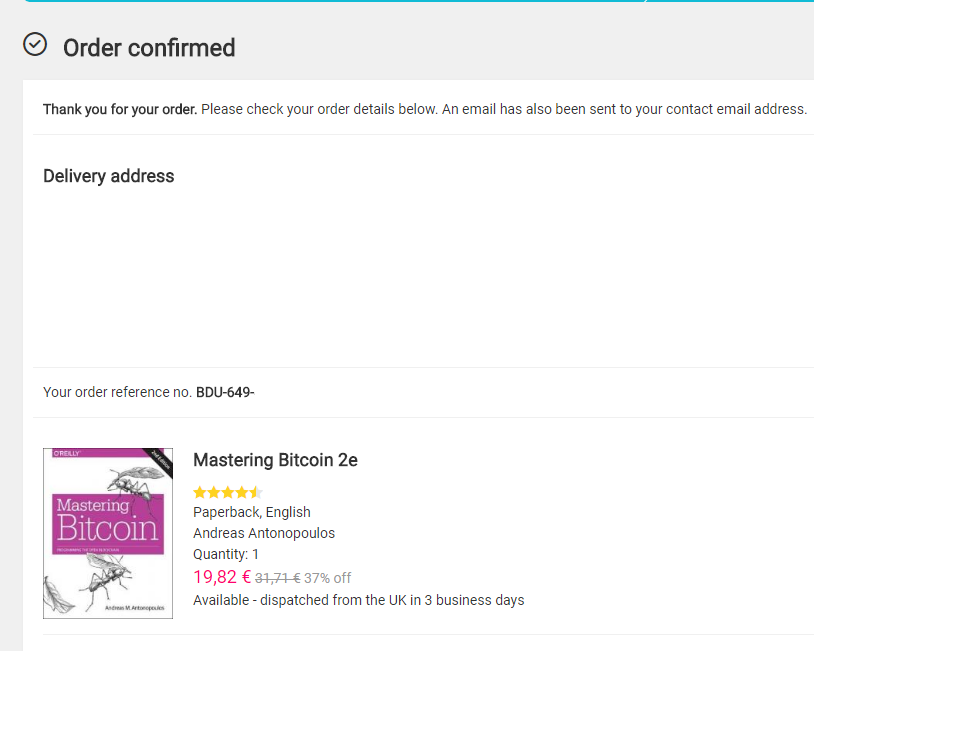 Order placed for the winner of the first contest @wolfje
I concealed the personal details and order number on this screenshot for security reasons.
If any of my followers have suggestions of book for the second contest, check bookdepisitory.com's catalouge and let me know what book you want as a competition for the next giveaway. That's the site I buy from.