---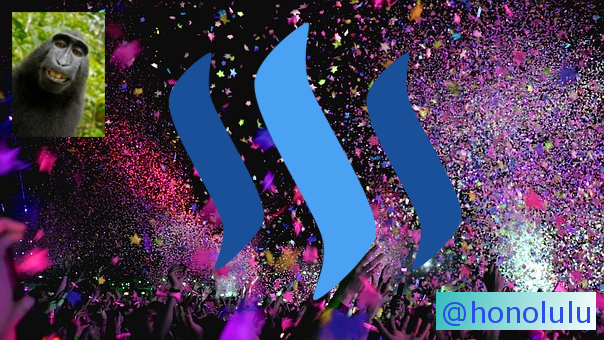 ---
Changed Distribution method ! Please read ! Upvoting is still enough to participate ! Check out post for more Giveaways !
---
Honolulu's Free SBD giveaway #5 - 28/10/2017 - New SBD-Giveaway - Just upvote to enter ! - Changed Distribution method ! - Please read !!!
---
Hello fellow Steemers/Steemians !
Just upvote this post to enter the new Giveaway !
From now on distribution method will change for many reasons:
1. It takes too much time and nerves to do up to 150 transfers for every Giveawaypost manually - If you know a easy to run script for that routine pleas let me now in comment section!
2. I guess it is not the purpose of the Blockchain doing so many Microtransfers - you can tell your opinion on that matter in comment section, too ;)
3. The rewards for the Winners are higher !
How the new Distribution method works ?
5 Winners will get 50 % of the posts SBD equally shared !
I will take the voters list like displayed for example here - if steemd.com is down I might use other similar services...
After that I create 5 absolutely random Numbers with scripts like for example this and count through the list - now we have our 5 Winners !!!
Let me know what you think about this new method !
Resteeming is not a must but will increase reward as the post gets more public to more Steemers/Steemians ;)
Check out my blog for further active Giveaways/Contests !
---
Thank you for participating ! - You make @honolulu happy ;)
---
Kind regards
---
*** Resteem ! + + Upvote ! ***