GINA - New and Improved Global Blacklist Feature Now Online!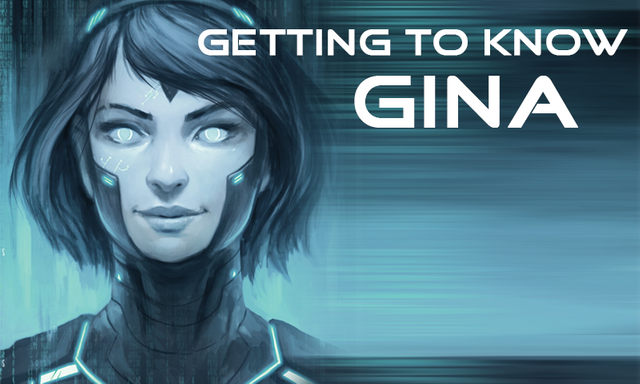 ---
Exciting things have been happening behind the scenes with GINA lately and development has really kicked into gear after she recently joined the BuildTeam family of services. In this post we would like to inform GINA's userbase of a very important new feature revolving around keeping your account safe and secure.
The security feature we are referring to is a special warning system that will notify people when they receive a transaction from a bad actor. Yes, GINA is very intelligent and can tell you when to be suspicious of a user on her list.
In fact, Gina will add a little warning to the top of the message to indicate the fact.
An example of this warning can be seen below: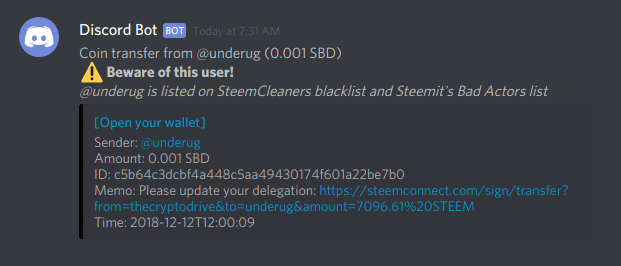 As you can see GINA is currently using up to date lists provided by the SteemCleaners and Steemit's Bad Actors list and the information used is very current. The SteemCleaners blacklist is made available in api form by witness @themarkymark as detailed in his Steem post.
Users should always be careful when opening links in memos but GINA is here to help and provide that little bit of a heads up!
If you'd like to get a closer look at the current bad actor list you can view it here:
https://github.com/steemit/condenser/blob/master/src/app/utils/BadActorList.js
With the help of GINA it should be much easier to grow and succeed on Steem, safely!
Disclaimer: These lists are not exhaustive and there are new scam accounts popping up daily, please use common sense and only open links that you receive from trusted accounts (check the spelling!).
Want to know more about GINA's new look?
If you weren't already aware, GINA recently got a new look as well by the talented and amazing artist @beekart: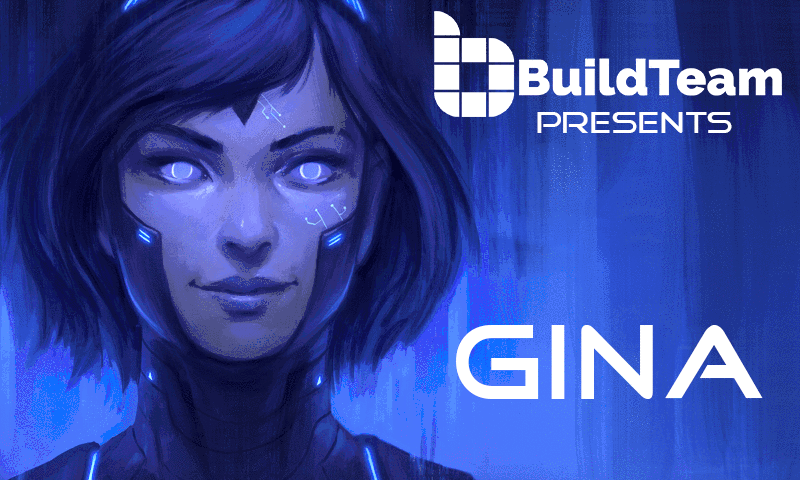 Our resident art director @beekart has been kind enough to rebrand GINA and the results are nothing short of visually stunning!
But why tell you about it when we can show it to you in this digital speed painting video here:
---
---
BuildTeam has been hard at work steadily making an effort to take the GINA project to the next level over the next few months.
Although there are many things we would like to improve, our most immediate goal is to bolt it onto our current microservices infrastructure, providing expanded functionality and stability for GINA's users.
We hope you find this new security feature useful and will keep you posted on future developments!

| Visit our website for more! | Subsribe to our YouTube Channel |
| --- | --- |
| | |
Set it up today and contribute to building a better tomorrow!


( Want an easier way? Use our SteemConnect proxy link! )


Get support and connect with us and other BuildTeam fans!



---
This is a @steemvoter subscription payment post. Thank you to Steemvoter customers for allowing us to use your Steem accounts to upvote this post by virtue of your free subscription to the Steemvoter.com bot service. @steemvoter is proudly a @buildteam subsidiary and sister project to @ginabot, @steemsports and @minnowbooster.