GiftGiver Update: Improved SEO, New Ad Source, New Page
There has been more updates made to our site. Most of them you won't see as they are just SEO optimization stuff that should help rank us higher in search results. We also added in some ads from a-ads which should help earn us a little bit more. Its not a new ad, its just replacing the slot that we were selling directly(which we still do, contact us in our discord if you want to rent that slot). And finally we added a new page. If you head to https://giftgiver.me/faq, you can see our entire FAQ as well as a general STEEM FAQ that we are currently working on.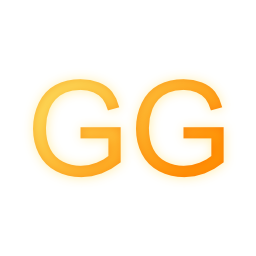 Improved SEO
I(@rishi556) am not a frontend dev at all. Making this site has not been the smoothest thing for me, but I've been learning slowly. Recently I added in some SEO improvements to the site which should help make our ranking with search engines much higher. On my own personal google, searching for giftgiver leads to our site being on the first page, and with bing, WE ARE THE NUMBER ONE RESULT for giftgiver. So let's all switch over to bing eh? Ranking higher should help us be more discoverable to new Steem users.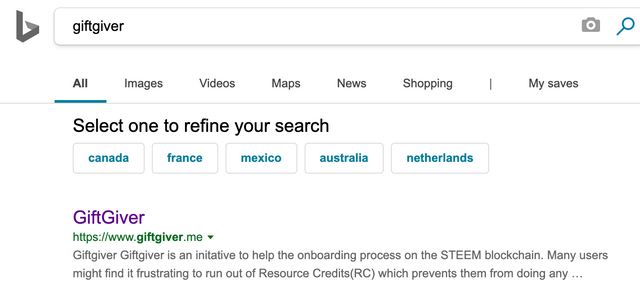 New Ad Source
We switched over to a-ads for ads while we don't have that slot sold out. It doesn't earn us much(CPM according to their site is around $0.30) but for a project helping others out, even that much should help. The ads aren't intrusive and a message stating that they are ads are right above the ad so user knows about it.
New Page
If you have questions about GiftGiver or Steem and its not answered on the front page, our new page(https://giftgiver.me/faq) should help answer those. If you still having questions after the reading through the FAQ, feel free to come to our discord. We'll be around to help.
Special Surprise
Theres a cool new update that we are working on right now. No details will be given right now, but feel free to come to our discord to find out more :).
---
Questions?
If you have any further questions, you can join us on our discord or check out the FAQ on our website.
Low On Resource Credits?
If you are low on Resource Credits, you can visit https://giftgiver.me to get a temporary delegation.
Written by @rishi556.